If this face seems familiar, it's probably because you've seen it associated with any number of recent terror incidents. This man has apparently died at least three times since January, most recently in the terrorist attack at Atatürk Airport in Istanbul. So what is happening here? A France24 investigation provides the answer.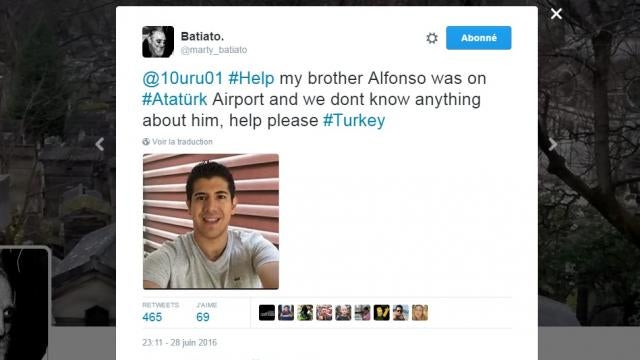 Twitter screengrab via France24
This same guy has been identified through social media as a terror victim in the wake of several recent incidents, including the EgyptAir crash last month, the shooting at a gay nightclub in Orlando, and the deadly attack at the Turkish airport. He's also been connected to other sorts of tragedies, including an incident in Mexico when police shot at a crowd of people protesting education reform. But instead of identifying him as a victim, social media users said he was the person who ordered the police to shoot.