Like a horological version of a mullet, watchmaker Sinn has created something it calls the Dual Strap System allowing someone to wear both a traditional watch, and the Apple Watch, at the same time. It's business up front with the analogue timepiece, and a party in the back with all of the added smartwatch functionality.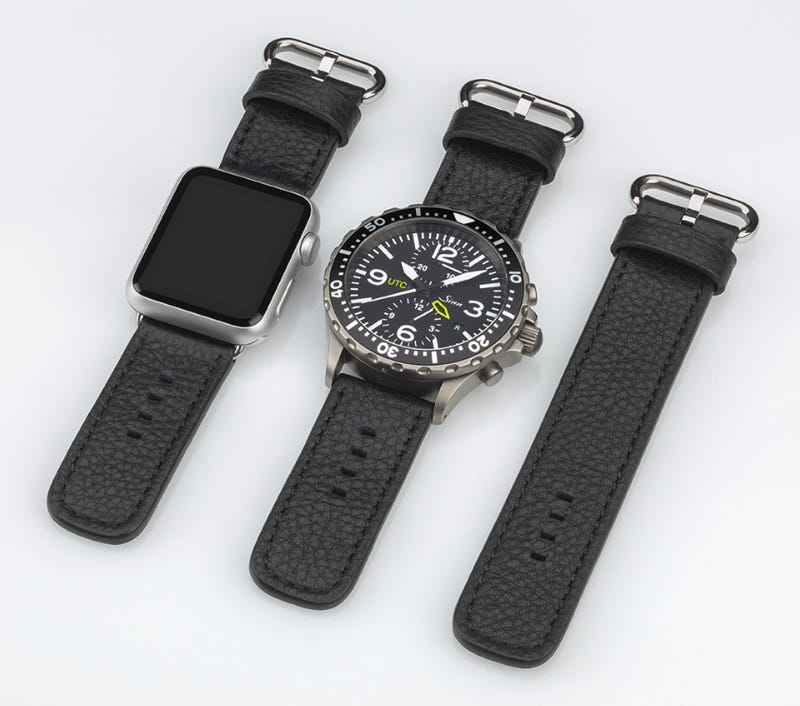 The system relies on what essentially looks like shortened straps attached to both the Apple Watch (both sizes are supported) and a secondary time piece—each with their own buckle.
Using it of course requires you to turn your wrist whenever you want to access or see the Apple Watch's display. If for some reason you wanted your smartwatch front and centre, you can always hide your traditional timepiece on the underside, but that somewhat defeats the purpose of this system.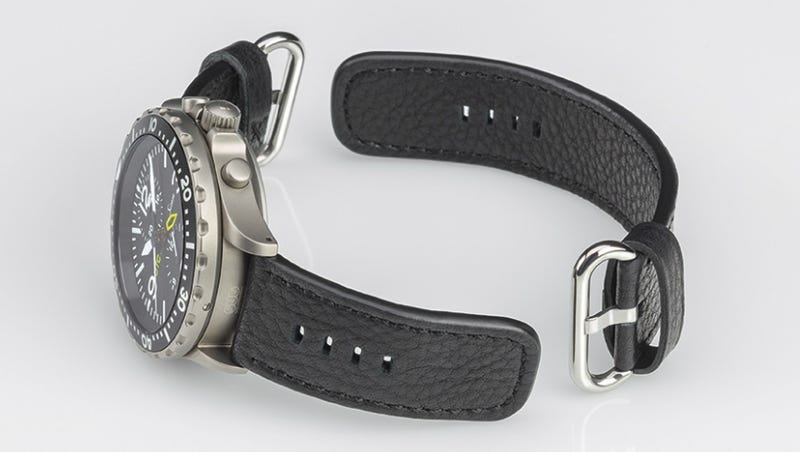 The Dual Strap System can also be used with just a single watch, requiring the use of a simple extension that wraps around your wrist. But it's far from a cheap solution to the problem of deciding which watch to get. When bought alongside one of Sinn's watches, the Dual Strap System is an extra £93. When bought by itself, however, for use with watches already in your collection, it's a hefty £163. You should probably just reach for the duct tape and save yourself a fortune. [Sinn via aBlogtoWatch]