Do you find yourself going to war every time you climb into bed at night? Fighting with your significant other over the sheets and duvet, trying to ensure you stay covered all night? The Cover Clamp permanently tips the odds of victory in your favour, ensuring you'll never again wake up uncovered and cold.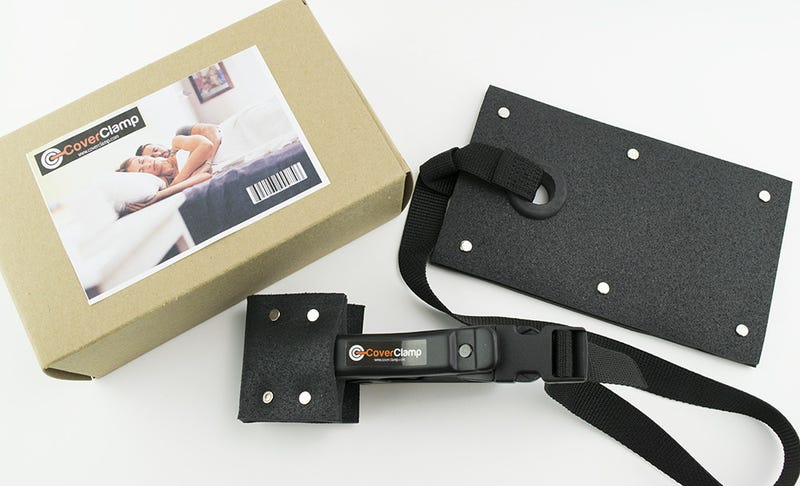 Installation is as easy as the Cover Clamp is brilliantly simple. You just need to attach a spring-loaded rubber-coated clamp to the edge of your sheets and duvet, and then place the anchor it's attached to beneath the mattress to prevent it from being yanked out.
Once in place, it will be all but impossible for a sheet thief to steal your protection against the cold of night.
It's just $20/£15 (plus $23/18 shipping), can withstand up to 50 pounds of force, and if every night ends up being a tug-of-war between both sleepers, there's no stopping you from installing a Cover Clamp on both sides of the bed. [Cover Clamp via Dude I Want That]