It's a scene straight out of Santa's worst nightmare: A lightning strike killed more than 300 reindeer at a park in southern Norway on Friday.
The carcasses were found during a routine inspection by the Norwegian Nature Inspectorate. The Norwegian Environment Agency later confirmed the body count reached a total of 323 reindeer (including 70 calves). Five of the animals had to be euthanised according to officials.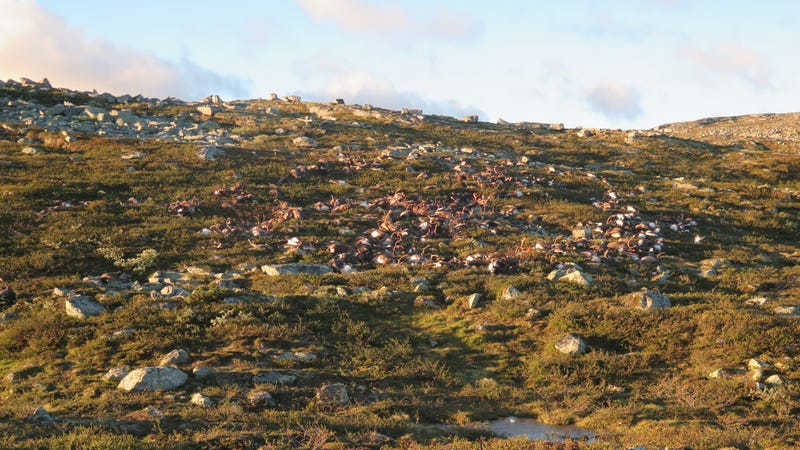 Heavy thunderstorms clobbered the Hardangervidda region throughout the day on Friday, and inspectors believe the storm ultimately caused the demise of the large group of animals. Officials say the reindeer died at such a high rate because they were huddled closely to each other, seeking shelter from the storm.
"We've heard about animals being struck by lightning and killed, but I don't remember hearing about lightning killing animals on this scale before," spokesman for the Norwegian Nature Inspectorate Knut Nylend said in a local news report. "We don't know if it was one or more lighting strike; that would only be speculation."
According to The Local Norway, about 10,000 reindeer migrate in the park, making it Norway's largest wild reindeer range. Officials say the animals are easily frightened and often move in large herds during inclement weather. That tendency ultimately cost them their lives. [Norwegian Environment Agency via The Verge]