A group of retirees-cum-shipwreck-hunters have discovered the remains of the Washington, an 18th-century trading vessel that sank to the bottom of Lake Ontario 1803. The 53-foot (16m) sloop is the second largest shipwreck to ever be found in the Great Lakes.
The Washington was a commercial trading vessel that transported furs and household goods across lakes Eerie and Ontario in the late 18th century. On November 6th, 1803, it departed Kingston harbour, bound for Niagara with two crew and several merchants on board. A severe storm developed on Lake Ontario later that day, and the ship never made it back to harbour. There were no survivors, and only the ship's yawl ever washed up on shore.
The Washington is an important historical find for several reasons. As the discovery team notes on their website, it's the oldest intact commercial sailing vessel to be lost and found on the Great Lakes, representing an unusual and poorly-studied model that was soon replaced by schooners. While many ships are believed to have sailed across the Great Lakes between the Revolutionary War and the War of 1812, very few artefacts from this time period remain.
"It just gives us a better understanding of what life on the Great Lakes was like at such an early time," Carrie Sowden, archaeological director at the National Museum of the Great Lakes told the Wall Street Journal.
The discovery team includes three upstate New York retirees: avid shipwreck diver Jim Kennard, who has found over 200 lost vessels since the 1970s, former Air Force Reserve pilot and electrical engineers Roger Pawlowski, and retired architect Chip Stevens. The team, which goes out shipwreck hunting 15 to 20 times a year, discovered the Washington off deep waters in Oswego using sonar scanning in late June. An ROV was deployed three weeks later to take high-resolution images and confirm the find.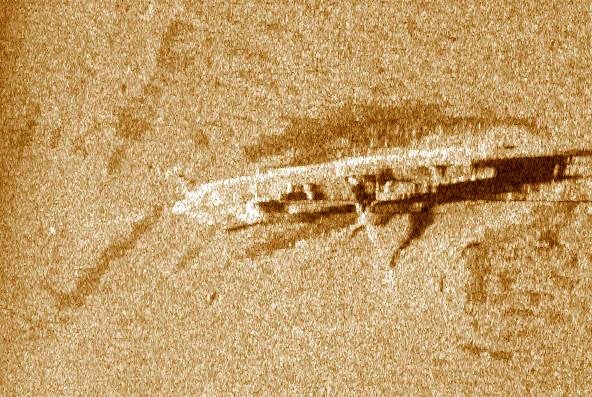 Side scan sonar image of the sloop Washington. Image: Jim Kennard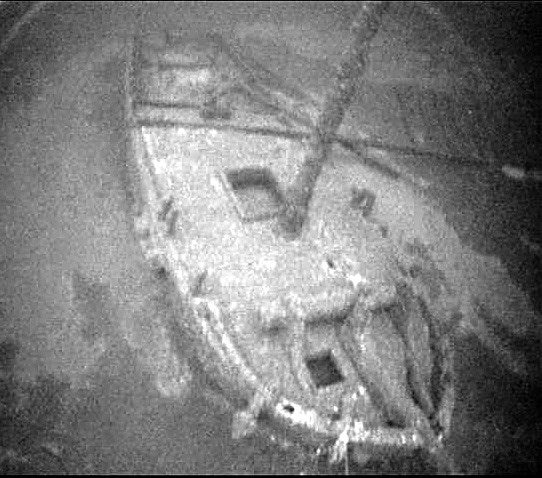 Bow-to-stern top view of the sloop Washington. Image: Roger Pawlowski
As satisfying as the discovery is, the team has no plans to salvage the ship, or to divulge its location to the broader public. Further analysis of the wreckage will be left in the hands of archaeologists as Kennard, Pawlowski and Stevens move on to uncharted waters. Hundreds of ships are thought to have sank on Lake Ontario, and thousands more across the Great Lakes. [Shipwreck World via Wall Street Journal]