Everybody knows the "This is Fine" dog. You don't? It's the meme of our generation. (Swot up here if needed.) Because this is fine. It really is. Well, now you can buy a real life version of your favorite internet-famous cartoon dog. The creator of the comic has started a Kickstarter campaign to sell plush dolls of the firey pooch.
The original comic was drawn in 2013 by illustrator K.C. Green. And it's still going strong as a meme here in the summer of 2016. Because this is fine. Everything is fine.
The adorable little scamp is holding a mug with the words "This is fine." If you opt for one of the more expensive packages you'll get not only a plush toy, but things like stickers, a playhouse, and a fridge magnet.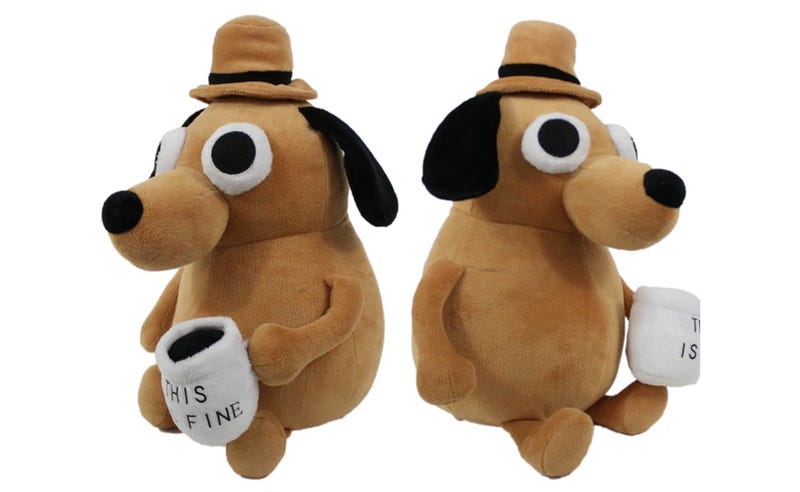 Dog plush on Kickstarter by K.C. Green
You can watch a video for the Kickstarter campaign below, which has a goal of $35,000 (£26k) – and has been smashed with it now sitting at over $200,000 (£152k). It still has 29 days left to go, so just remember that you're probably going to be waiting well over a month (probably two or three) to get your doll.
This is fine.