8Bitdo, the company behind those Bluetooth SNES and NES controllers that let you play classic 8 and 16-bit games without annoying wires, is teasing this gorgeous wooden retro desktop arcade on its Facebook page.

We've reached out to 8Bitdo for more information, but they're not ready to reveal any details about the hardware just yet, just this series of artsy photos that let us glean a few details. Gorgeous curvy wooden housing? Check. Old-school arcade-style joystick and buttons? Check. The ability to play classic emulated games? It's not 100 per cent certain since screenshots are easy to fake. But 8Bitdo is all about retro gaming, and there's little reason to sell an arcade machine these days without it at least supporting MAME.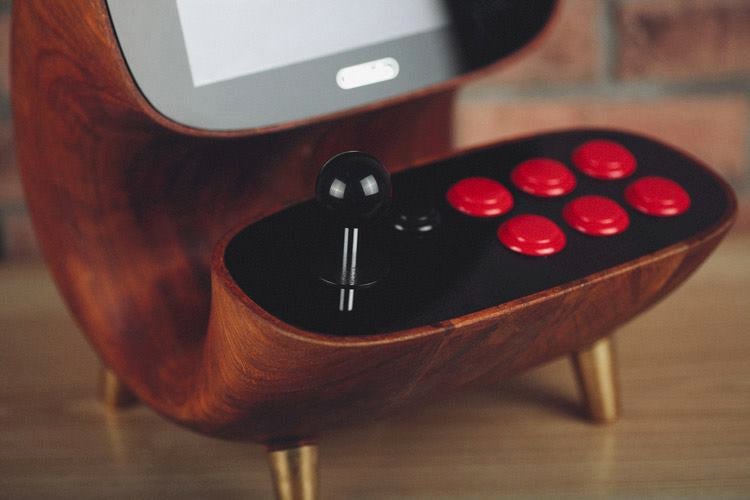 We're going to keep our fingers crossed that this is more than just a one-off prototype designed to draw attention, and will actually be available for sale in the coming months.
As to how much of your kids' college fun will need to be siphoned to afford putting one on your desk? Let's just hope at least one of them gets to go on to higher learning, but if not, I'm sure your family will understand. [8Bitdo via NeoGAF Forum]