Why fight the crowds, wade through mud, and spend the night in an uncomfortable tent when Wicked Lasers has created a compact laser light show that syncs to your music, turning your living room into a music festival with all the comforts of home.
Wicked Lasers has a long history of creating handheld, super-powered lasers that you probably shouldn't be playing with. But its new LaserDock isn't trying to be a close approximation of a lightsaber. It connects to Mac or Windows PCs, or an Android device, to create a mesmerising real-time visualisation of your music. Or to simply play a pre-programmed laser show via apps and its custom LaserOS operating system.
Out of the box, the LaserDock includes over 100 music visualisers, plus a collection of laser shows that you can leave running if you just want to sit back, chill out, and expand your mind. But through the apps, you can also access laser performances tailored to songs from groups like Pink Floyd and Led Zeppelin. Classic rock and laser shows were meant to be together, and the LaserDock ensures the two play extra nice with each other.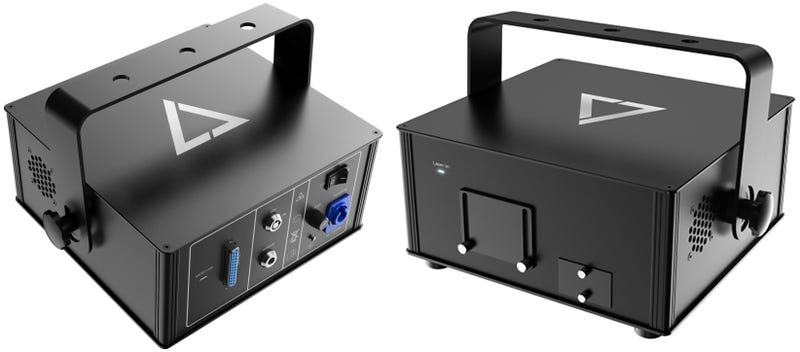 Professional laser projectors, designed to fill stadiums and be visible from the nosebleed seats, can easily set you back upwards of ten grand. The LaserDock is a little more conservative with its throw, projecting patterns up to four metres in size, from distances as far as almost six metres away. And it'll do it for just $200 (£153) when it's available come September.
Wicked Lasers is going the Indiegogo route to help with pre-orders, where it has already smashed its funding goal, and since the company is well experienced with creating laser-based devices, and sourcing the necessary electronics, there's not a lot of risk of getting ripped off here. At the worst, the LaserDock might get delayed for some additional software tweaks, but you can probably still go ahead and start planning your own private music festival for next summer. [Indiegogo - LaserDock]