The 3.5mm headphone jack that has existed in audio players for 100 years is no more. Apple ditching the headphone jack had been rumoured for some time, but it was unclear what Apple was going to do to replace it. In part, it's all about the lightning port—and lightning buds will ship with the iPhone. But the real future is AirPods, the truly wireless that look just like EarPods without the wires.

Apple is saying goodbye to the headphone jack. The company's latest phone, the iPhone 7, will use the Lightening port on the bottom of the phone, the same one you use to charge it, instead of the headphone jack we know and love. Apple will include a pair of Lightening EarPods, as well as a Lightening to headphone jack dongle in the box.
It seems like this case included with the AirPods is essential to their use, as the case will be used to charge and carry around the AirPods. They will cost £159. Yes, really - £159. £79.50 per ear.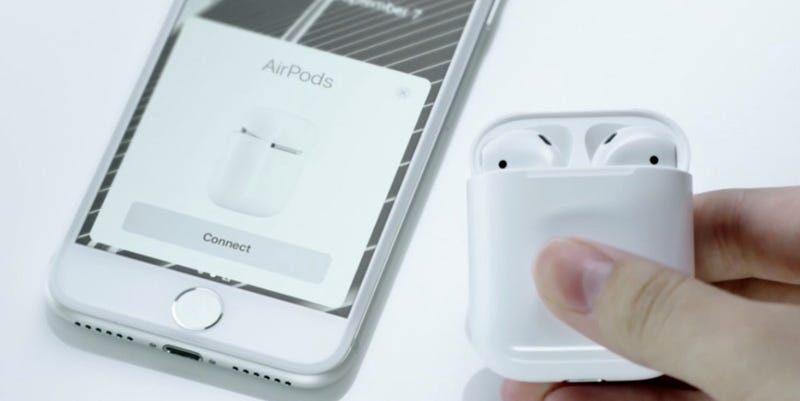 Apple executive Phil Schiller justified ditching the headphone jack by saying it took "courage" and that removing the headphone jack frees up space for other components in the iPhone.