Canon has completely failed at mirrorless cameras. Meanwhile, competitors like Olympus and Sony have both embraced and excelled at the format, which gives you DSLR quality images in a significantly smaller and mirror-free body. Can the new Canon EOS M5 turn a corner for the company?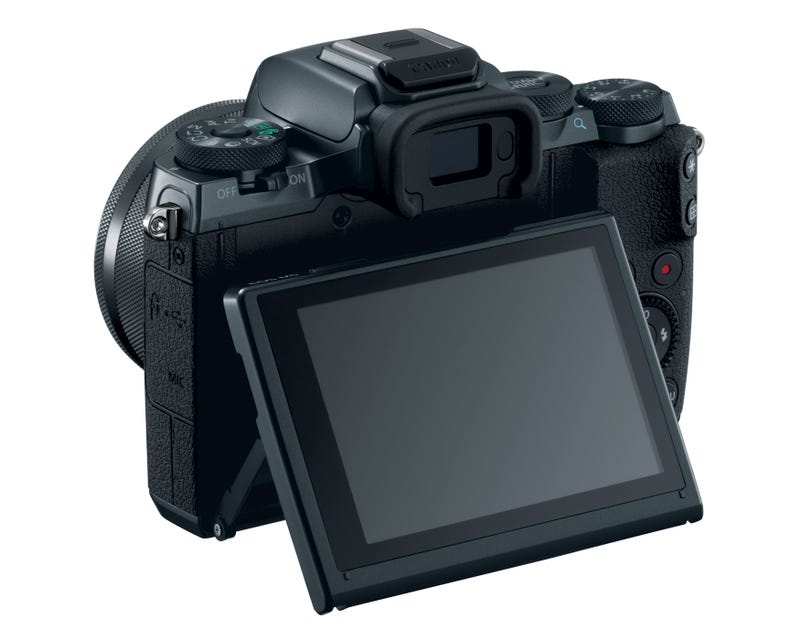 Available in November 2016, the EOS M5 looks like Canon's first serious attempt at stepping into the ring Olympus and Sony dominate. It does, however, still embrace Canon's EF-M lens format instead of the popular micro four-thirds format used by competitors.
The new mirrorless camera's most exciting feature is it Dual Pixel CMOS autofocus, which finally fixes our biggest issue with previous Canon mirrorless cameras: they're slow to focus. Dual Pixel CMOS AF is the same autofocus system Canon has in the prosumer Canon 70D (and new Canon 80D), and it is lightning fast. The EOS M5 version also has 49-focus points, which will make it perfect for shooting sports, pets, and small children.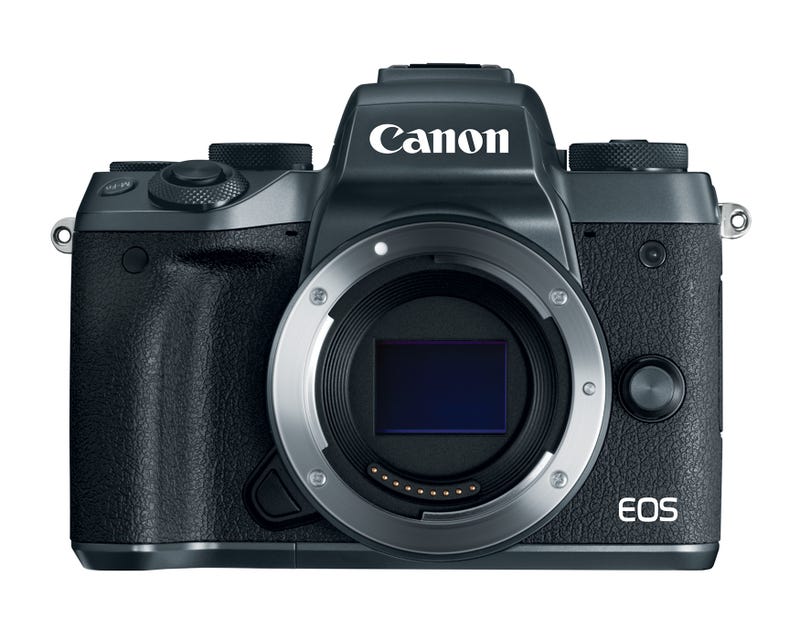 In addition to a major (on paper) improvement to autofocus, the EOS M5 also fits an adjustable touchscreen on the back, a flash, and an electronic viewfinder. It shoots video too, but just 1080p and not 4K.
The APS-C sensor is similar, again, to those found in the 70D and 80D. But the camera is much smaller. The body alone weighs just 428g. The 80D weighed in at 635 grams. And while the 70D was 7.6cm, the EOS M5 comes in well under that height.
Top notch optics and a tiny build aren't cheap at a glance. The body alone will retail for £1,049. So if you've been coveting one the year's best mid-range DSLRs and wished it was smaller and lighter than get excited. Canon's latest mirrorless seems to have you covered. If Canon still has you wary than check out Olympus OM-D E-M5. It's a little smaller, lighter, and uses the micro four-thirds lens format all other mirrorless cameras use. It will, however, lack Canon's insane 49 autofocus points.