Last week brought the announcement that Project Wing (run by X, the 'moonshot' offshoot of Google) and Mexican food chain Chipotle would test drones that deliver burritos. Well, the Roanoke Times has the first photos and video of what appear to be tests in Virginia.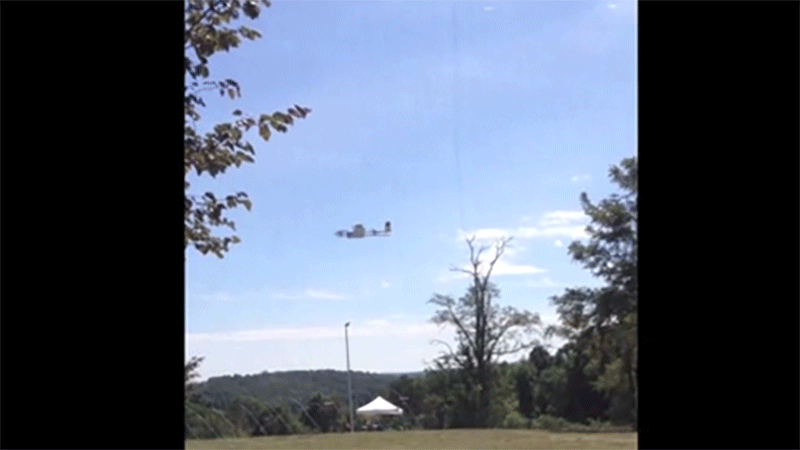 "I can confirm that we've started testing in Blacksburg," X's communications manager Jacquelyn Miller told me over email. But she couldn't comment on the specifics of the video. Chipotle also confirmed over email that they were involved in the tests.
The drones certainly look similar to the ones that have been tested over the past year in Australia, in which a winch is used to deliver packages. It is hard to gauge from the videos shown just how many burritos you could pack into one pack.
VIDEO: Burrito-delivering drones tested at Virginia Tech. https://t.co/UdyCdamS0n pic.twitter.com/2DrFNitXNj

— The Daily Progress (@DailyProgress) September 13, 2016
The Roanoke Times explains that the entire process seemed a bit anticlimactic:
A woman with a clipboard walked over somewhat unceremoniously, cut the string and carried the package back to a staging area where test subjects watched from behind a safety net.

The process was repeated about 10 times in a 30-minute span during a period on Monday. Sometimes, multiple orders were brought in at the same time on two separate drones flying near each other.
Well, that's a wrap folks. Sorry. I couldn't resist. [Roanoke Times]