Where do boats go when they're no longer fit for the high seas? As it happens, they go to Staten Island.
For instance: the Arthur Kill ship graveyard, located just across from New Jersey's Tuft's Point.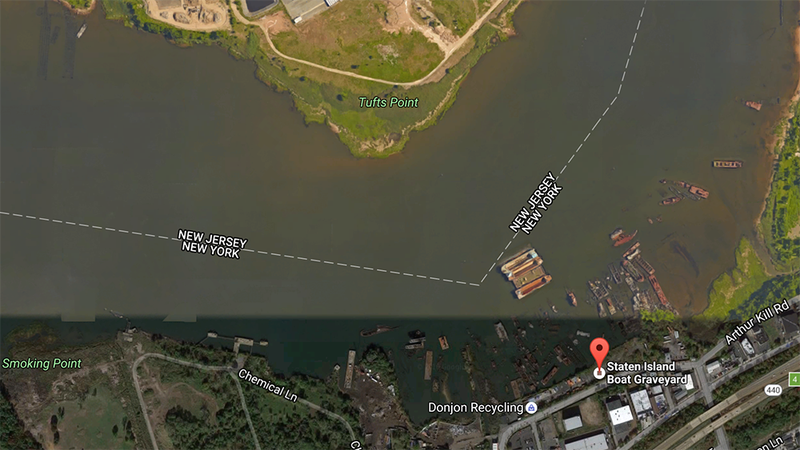 The ship graveyard has a storied history reaching back to World War 2, when the nearby scrapyard bought obsolete boats to scrap for parts. The influx of vessels outpaced the shipbreaker's ability to take anything useful off of them, especially since—as Wired pointed out—people started dumping busted out dinghies there. A few decades ago, ships rotting in Arthur Kill numbered in the hundreds.
On land the graveyard isn't much to look at. So videographer George Ivanoff decided to shoot the scene from the skies using a Phantom 3. The combination of rusting metal and toxic chemicals leaching into the water is, well, a lot more beautiful than it ought to be. [PopSci]