Samsung's recall of the Galaxy Note 7 is in full gear. Now, Samsung has detailed what it's doing to let owners know whether or not their new Note 7 is safe.
First, the company is putting a square symbol on the packaging for the phones themselves. If you see a black square near the bar code, your phone will probably not explode.

Image: Samsung
Samsung is also making some software changes to the battery indicator on the fixed Note 7 devices. There is now a green battery icon in three places in the software.
Samsung's press release reads:
The new green battery icon will be visible on: 1) the Status Bar; 2) the Always On Display screen; and 3) the Power Off prompt screen, which can be accessed by long-pressing the power key.
They look like this: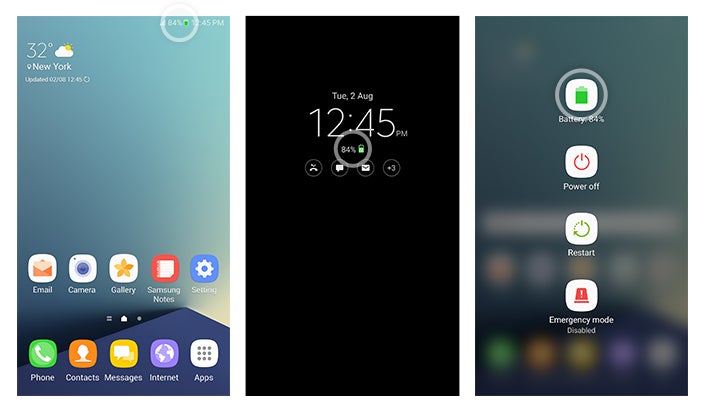 Image: Samsung
Sources close to Samsung tell Gizmodo that the company will continue to send out alerts to current Note 7 owners, encouraging them to replaced or exchanged for a different device. [Samsung]