Hurricane Matthew made landfall in Haiti earlier today, becoming the first Category 4 hurricane to hit the impoverished island nation dead-on in over fifty years.
According to the National Hurricane Center, the "life threatening" storm made landfall around 12:00 BST, near Les Anglais in western Haiti. By that time, parts of the country had likely already experienced upwards of 50 centimetres of rain. More torrents today will increase the danger of flash floods, mudslides, and surges of two to three metres
Haiti, the poorest nation in the western Hemisphere, is about the worst possible place a storm like this could have hit. The country has virtually no government. Approximately 50,000 Haitians live outdoors in makeshift shelters, having lost their homes in the devastating 2010 earthquake. Deforestation has left most of the nation stripped of trees and extremely prone to landslides. Cases of cholera have been on the rise lately, and floodwaters are likely to help the disease spread.
In 2008, a spate of tropical storms and hurricanes — Fay, Gustav, Hanna, and Ike — struck Haiti one after another. All told, the storms destroyed tens of thousands of homes and affected nearly 800,000 Haitians. If history is any guide, things are going to get ugly out there. [National Hurricane Center, Weather Underground, Associated Press]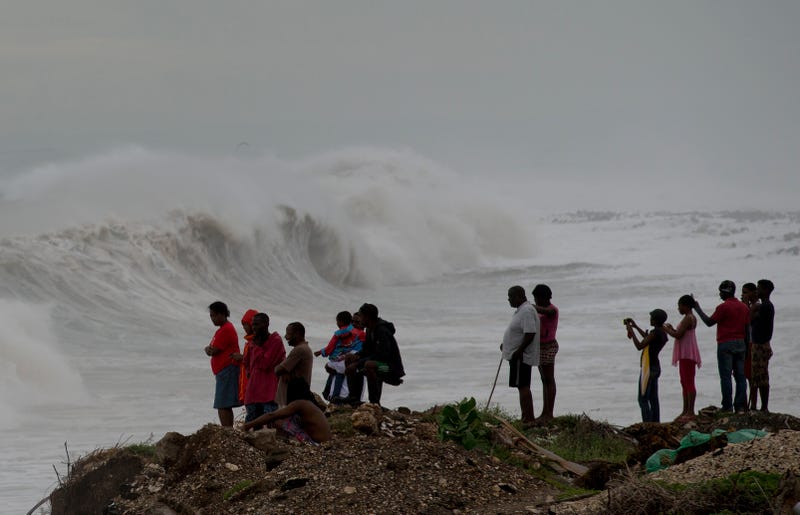 People stand watching the surf on the outskirts of Kingston, Jamaica on October 3rd. Image: AP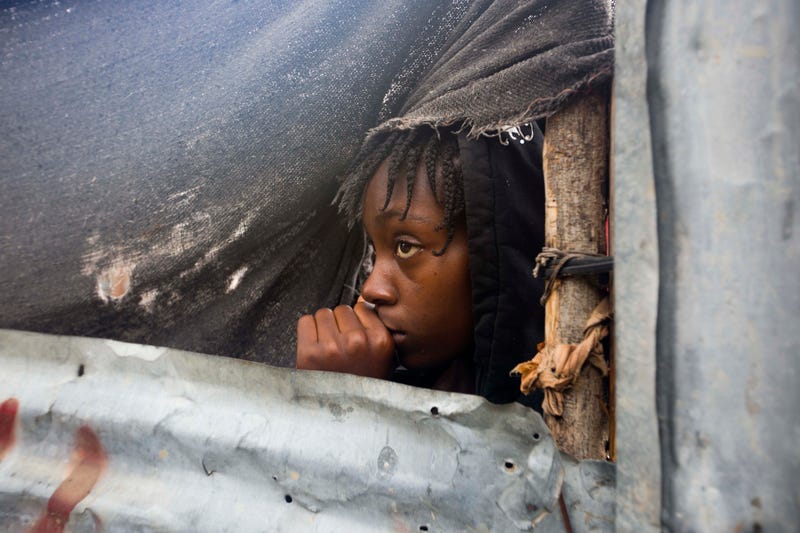 A girl watches as authorities evacuate her house in Tabarre, Haiti, on Oct. 3rd. Image: AP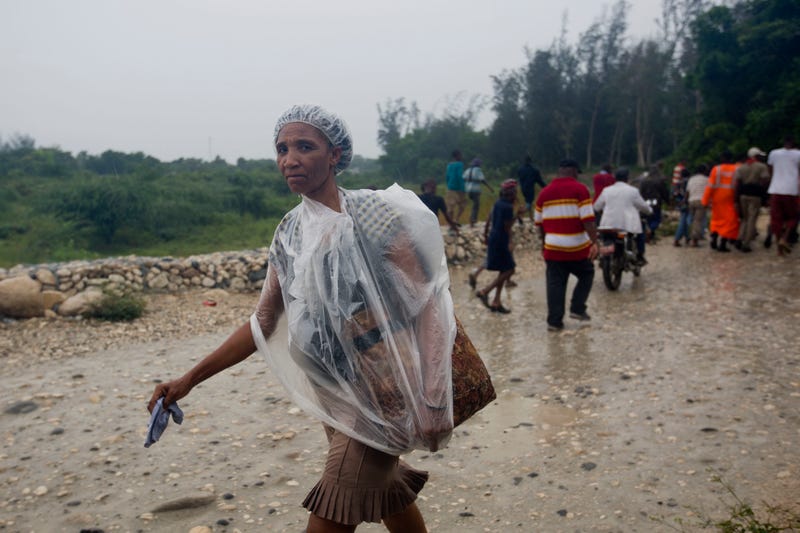 Woman in Tabarre, Haiti on October 3rd. Image: AP