On Sunday night, a Canadian phone company accidentally posted a preorder page to Google's super secret phone project, the Pixel. Then Carphone Warehouse leaked even more pictures. Now it appears US network provider Verizon has also accidentally posted early images of the phone. In the smartphone section of the Verizon Enterprises site — the sector of the company that sells plans to businesses, not consumer — the Pixel and the Pixel XL are listed for sale.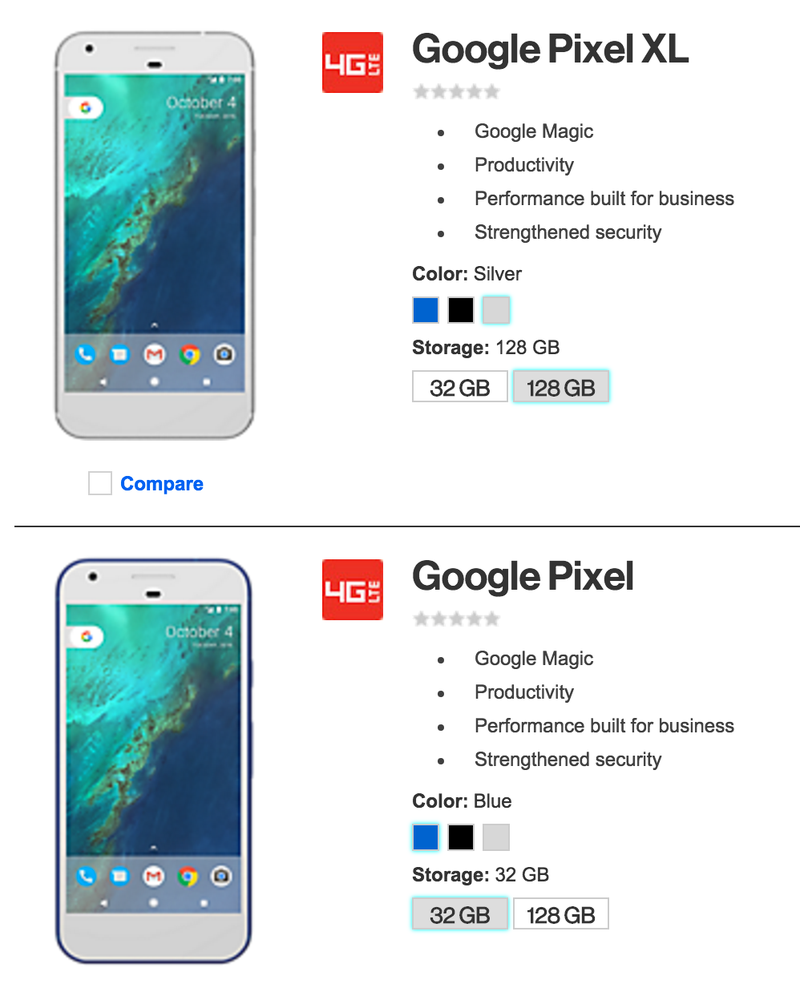 So what is Google Magic? Probably software? Or maybe just some marketing shenanigans? Siri's more powerful twin, with the voice of Dumbledore? A colleague of mine speculates it's probably exclusive Pixel software that has gesture features. "Magic" feels like an uncreative name for powerful software to me, so it better be really damn magical. Also, the phone comes in blue. Funky!
When you go to click on the products, the following messages appear:


We already know plenty of what Google has in store for tomorrow. Gizmodo will, nevertheless, be covering it from San Francisco, even if everything gets leaked beforehand. We'll still be there.