Watchmaker MB&F isn't as well-known as Rolex or Timex, but that's because the company's unique creations — like a TIE Fighter-shaped music box that plays the Star Wars theme — are made for die-hard collectors. Its latest creation is a rocket-shaped pen inspired by the moon landing, and I'm desperately trying to justify its £16,000 price tag.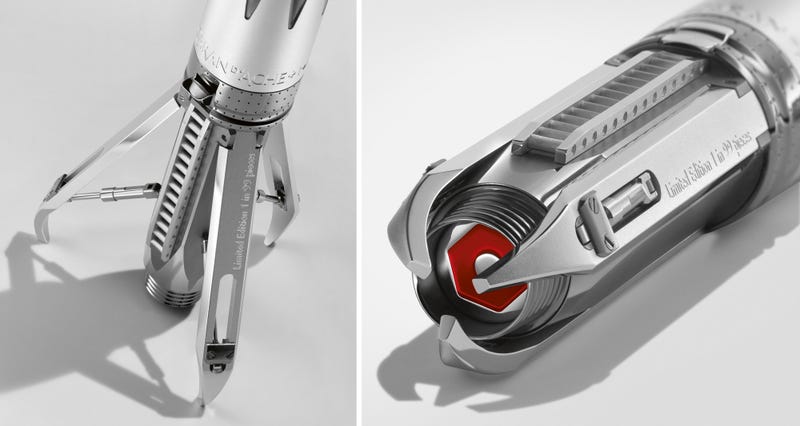 Four years in the making, the Astrograph comes from a collaboration between MB&F and Switzerland-based pen maker Caran d'Ache, and is assembled from over 100 different machined parts. The pen, available with either a ball-point or fountain tip, is protected by an over-the-top cap which features retractable landing gear and even a tiny ladder for an equally tiny astronaut figurine.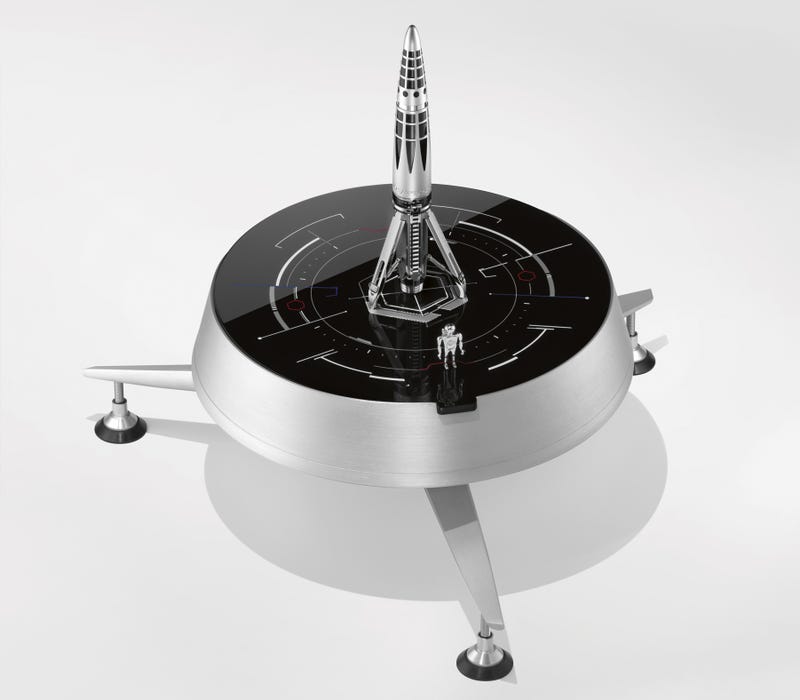 Even the Astrograph's obscene packaging, which doubles as a display stand for your elaborate writing instrument, celebrates space travel. It looks like something developed by the Thunderbirds' engineers, not NASA, but the retro curves definitely add to the collectible's charm.
There will be four different versions of the Astrograph available, made from metals like rhodium and ruthenium, but each will be limited to just 99 pieces. At just shy over £16,000 ($19,900) it's not like everyone in your office is going to be carrying an Astrograph, but it's still nice to know you're doodling your way through meetings with a rare collectible. [MB&F via aBlogtoWatch]