Microsoft blew our minds last year when it announced the Surface Book—and its crazy detachable screen. This year, the company stuffed two times as much processing power and 30 per cent more battery life in the exact same design.
The battery life sounds pretty killer: 16 hours. The extra processing power also makes the new Surface Book three times more powerful than a 13-inch MacBook Pro, according to Microsoft.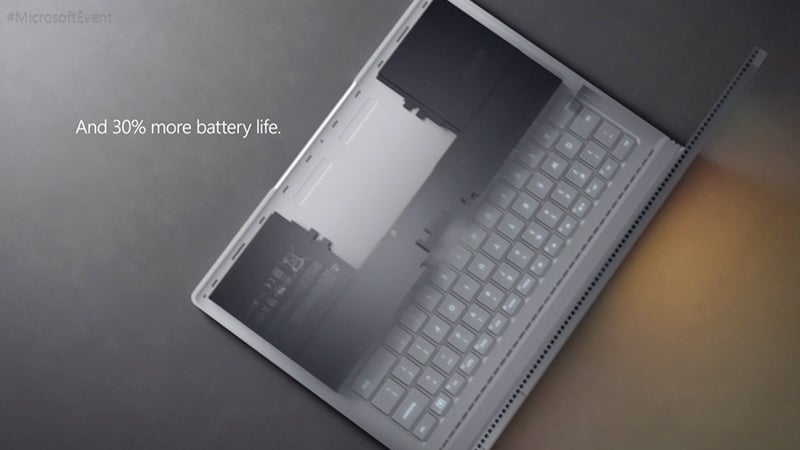 But the company didn't announce any specific specs beyond that. We can assume that the improved performance relies
Here's the bad news. The new Surface Book costs $2,400 (£1,962 directly converted). But you can get the old Surface Book for $1,500 (£1,226 directly converted). Pre-orders start today and the new Surface Book will start shipping in November.