Today's Apple event was, uh, shockingly similar to Microsoft's live event yesterday. Both opened with a montage of each brand's products helping differently abled users experience the world through technology.
Still, it's our job to watch these things and report back to you, dear readers, the important things you actually care about. Anyway, here goes: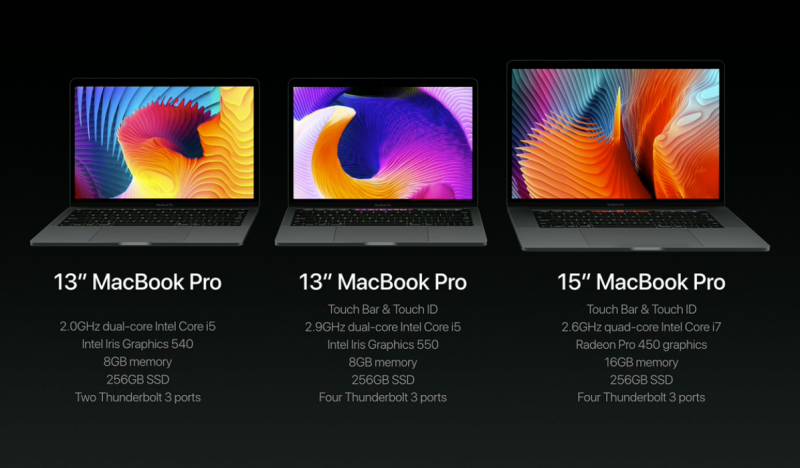 The New MacBook Pro looks sick
It's been four fucking years since Apple churned out a new MacBook Pro design. Was it worth the wait? Based on what we saw today — yes. The new lineup is so light and thin that it functionally obsolesces the MacBook Air (RIP li'l buddy) and sports and massive trackpad. Also a big — though by no means surprising — shift over to Thunderbolt. But most importantly...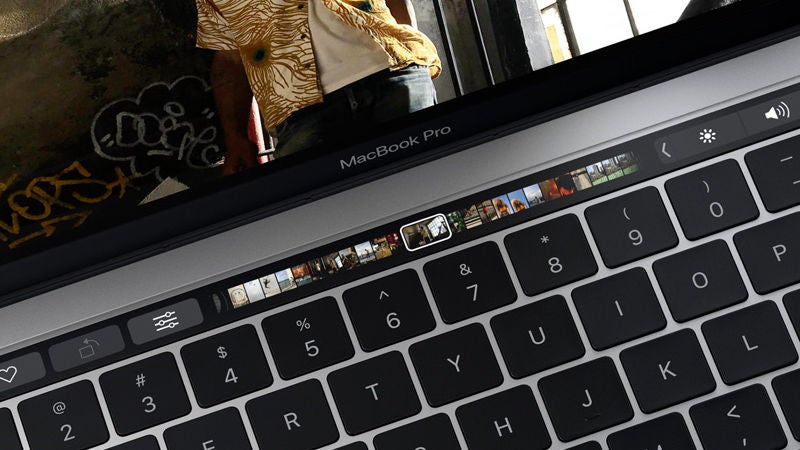 Touch Bar seems cool?
The key feature on the new MacBook Pro is Touch Bar, a touch-sensitive retina display strip that replaces the function keys. What can you do with it? That depends entirely on what apps are open — which is sort of why we'll have to play around with it before deciding if this is actually good for anyone's workflow.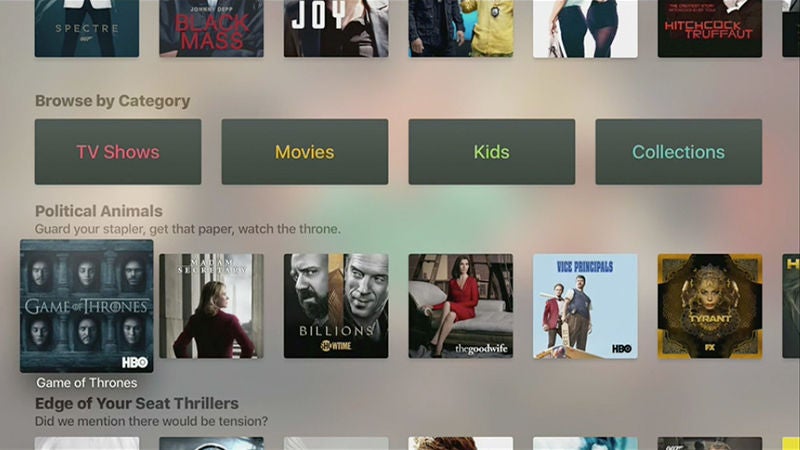 <

Apple TV got a new app called... TV.
Tim Cook spent many, many minutes bragging about how many apps and games are available for Apple TV, and then announced one more — TV. The awful name distracts from how useful it seems. Essentially it rolls up all your watch apps into one big video burrito that syncs between devices automatically. Nifty!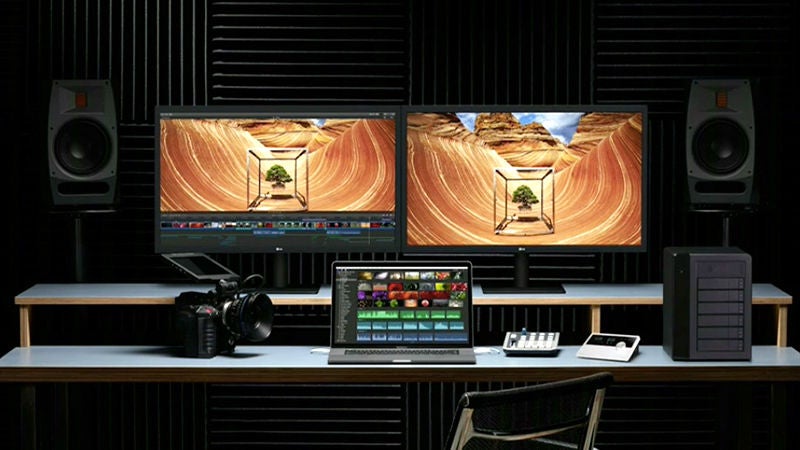 5K Displays Are Coming
Apple's Thunderbolt displays were gorgeous. Expensive as all get-out, but gorgeous. They also discontinued them earlier this year and now they've finally revealed the replacement option to be a partnership with LG. No one will remember the official name, but the LG 38UC99 pulls video through USB-C, and can also charge devices that are plugged into it. Of all the things announced today in Cupertino, this is the only one you can buy right now (for a clean $1,500 – roughly £1,200.)
[Apple also announced that Photos is getting some kind of "on this day" Facebook-style feature to remind you of stuff you forgot about. Does anyone care? I don't.