The odds of winning a pair of Nike's amazing self-lacing Air Mag sneakers are slim, but Virgin America's custom First Class trainers, which turn you into a walking ad for the airline, could be a decent consolation prize. You just need to outbid everyone else who's interested, since there's only one pair in existence.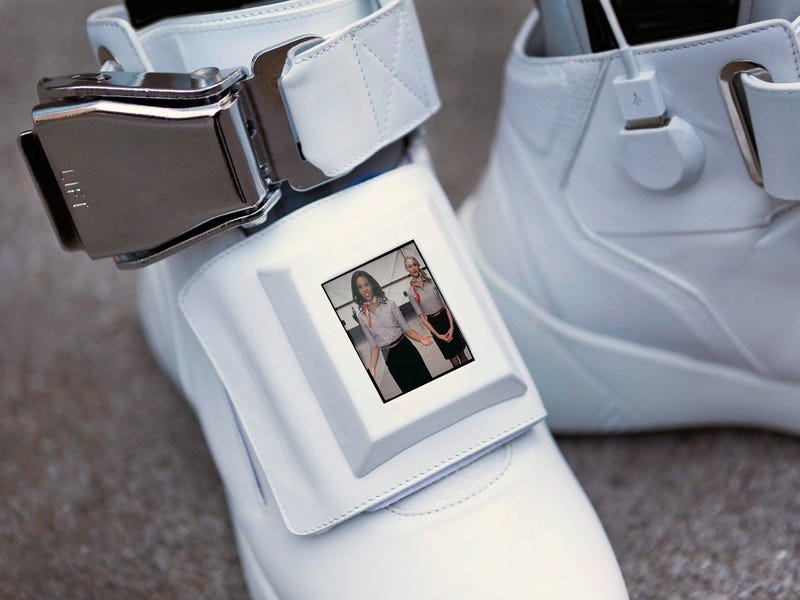 Instead of a fancy self-lacing mechanism, Virgin America's kicks are designed to recreate the experience of flying in one of the airline's first class cabins, without ever leaving the ground.
Made from Italian white leather, just like Virgin America's first class seats, the shoes also feature LED moodlighting, a Wi-Fi hotspot, a working airplane belt buckle, a USB port connected to a three-hour battery, and even a tiny LCD display for watching movies.
Like Nike's BTTF II Air Mags, Virgin America's First Class sneakers are far from subtle. But if you manage to win the auction, with all the proceeds going to the Soles4Souls charity, it's guaranteed that no one will ever show up to a party wearing the same shoes as you are. [eBay via Hypebeast]