Of all the things you wear on a daily basis, shoes endure the most wear and tear, and thus rarely survive for more than a few years. Your options are usually limited to tossing the work out shoes in the bin. Now Adidas has created a new pair of trainers that will completely biodegrade when you're done with them.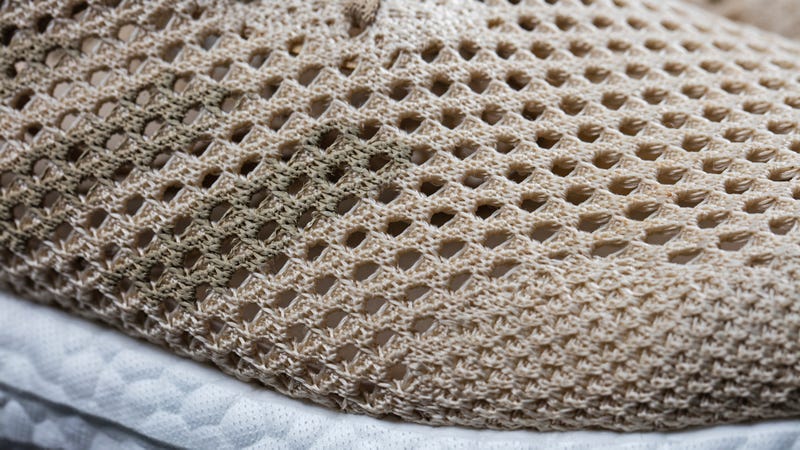 The Futurecraft Biofabric concept trainers were revealed today at the Biofabricate Conference in New York, and they are made from a unique bio-engineered biopolymer fibre called Biosteel that's created using the same proteins that spiders use to make their super strong silk.
Besides being incredibly strong and durable, 100 per cent biodegradable, non-allergen, and completely vegan, the Biosteel used for the upper portion of the Futurecraft Biofabric trainers is also 15 per cent lighter than comparable synthetic fibres. So in addition to helping the environment by using materials that can be sustainably manufactured, Adidas has also managed to create a better shoe for performance athletes.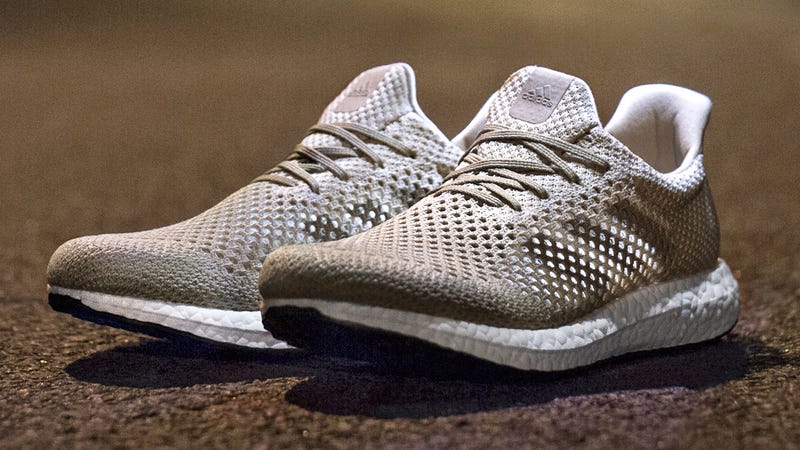 For the time being, the Futurecraft Biofabric trainers only exist as prototypes, which means you shouldn't harass your local sneaker shop for a pair just yet. But back in June the company also revealed its Adidas x Parley shoes, made from recycled ocean plastic. While these were initially limited to just 50 pairs, they eventually became the £140 Adidas UltraBOOST Uncaged Parley trainers that are now widely available today.
Will Adidas ever put the Futurecraft Biofabrics into production? That almost certainly depends on how expensive it is to produce the Biosteel fibres, and how much it would affect the price tag of the trainers. But since Nike now sells shoes with power laces for $720, the price tag bar has been significantly raised recently. [Adidas]