There have long been rumours that a beloved Star Wars villain that isn't Darth Vader would also be making an appearance in Rogue One—but a new TV spot filled with snippets of new footage may have finally confirmed that this infamous character is indeed back.

The eagle-eyed Anthony Breznican of Entertainment Weekly spotted that the latest spot, released to coincide with the beginning of ticket pre-orders in the US, includes a single moment of an Imperial officer looking across a viewport at the construction of the Death Star...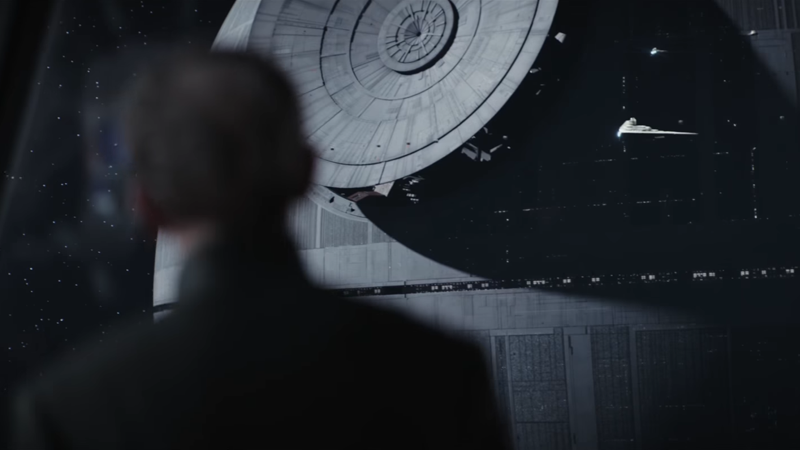 The ears. The hair. The uniform. Yes, it does indeed look like Grand Moff Tarkin himself is in Rogue One.
There have long been rumours that Lucasfilm planned some major CG wizardry to bring back Peter Cushing's beloved character for the movie, despite the fact that the actor himself passed away over two decades ago. Wayne Pygram portrayed the character briefly in Revenge of the Sith, and Tarkin himself has gone on to appear in animated form in both Clone Wars and Star Wars Rebels—but this is apparently some next-level use of CG for the film, if visual effects supervisor John Knoll, who spoke to EW about the possibility of Tarkin being in the film recently, is to be believed:
I have to tread lightly there because some of the fun bits of innovation are stuff that I've been asked not to talk about yet. You know, we want to hold that back.
This might be our first tease of at least one of those "fun bits of innovation" in action. Rogue One will surely bring much more when it hits December 15th.