Though 2017's Alien: Covenant is technically a sequel to 2012's Prometheus, the first poster doesn't show it. The poster very, very specifically points to the later films in the timeline. The originals that featured a bad ass Sigourney Weaver and an unforgettable villain.
Directed by Ridley Scott, Alien: Covenant now opens May 19th, 2017 (it was originally in August) and the first poster just arrived. Check it out.
May 2017 pic.twitter.com/kseBXC8Ecv

— 20th Century Fox (@20thcenturyfox) November 23, 2016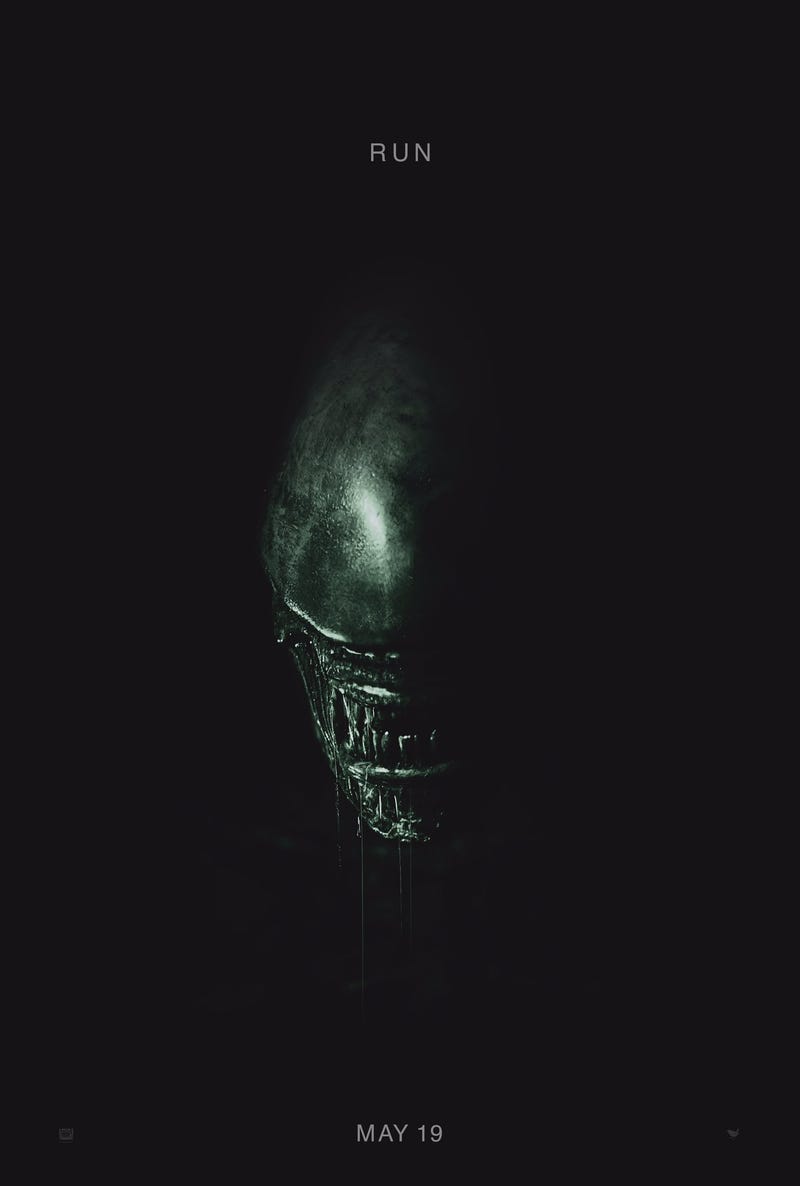 That makes me want to do one thing. "Run" to the cinema.
The simple image of H.R. Giger's iconic Xenomorph, who did not factor into Prometheus, tells us this story is going to move way past that last film. However, it will still star Michael Fassbender and Noomi Rapace, the lone survivors of the last film. How is that going to work? I can't wait to find out. [Twitter]