It's certainly not the worst thing that could go wrong at a dinner party, but having a ladle sink to the bottom of a punch bowl or pot is no longer a potential embarrassment thanks to a clever swan-shaped alternative that's engineered to float so that it's always within easy reach.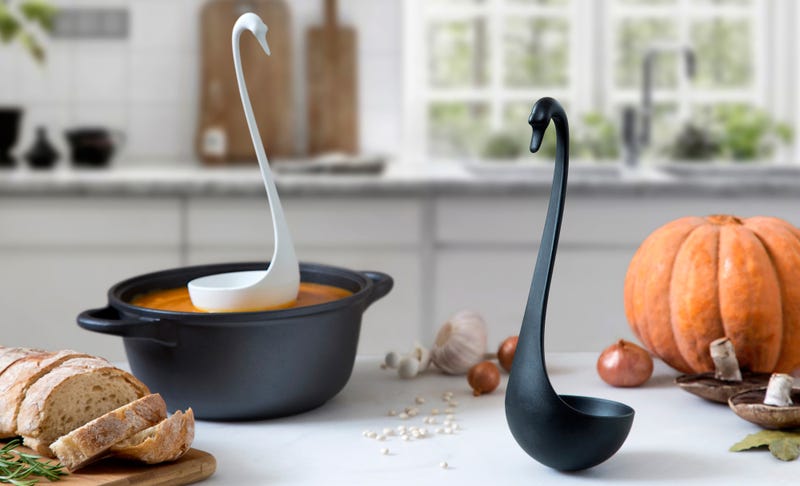 The Swanky was developed by the folks at OTOTO Design, who were also responsible for the adorable Nessie ladle that was released last year. They both offer the same basic functionality—you use them to scoop food—but the Swanky will always remain standing upright no matter where you put it down, whether it's on a table, on a countertop, or in a pot of soup.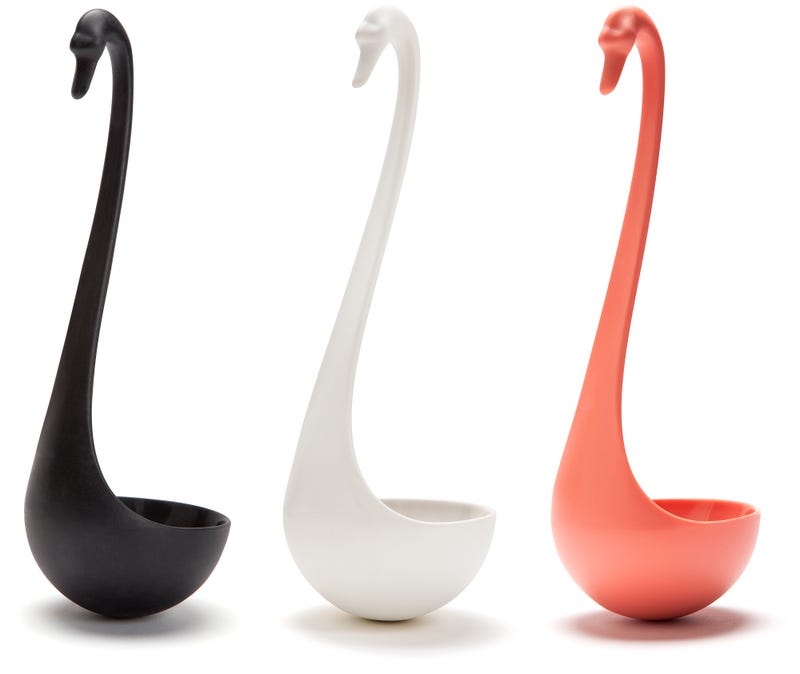 You've probably encountered OTOTO Design's creations in stores, but for this product the studio is first making it available through a $10,000 ( £8000) crowdfunding campaign on Kickstarter. Early birds can pre-order one—in black, white, or pink—with a $15 ( £12) contribution to the campaign and expect delivery in January of next year.
As with any Kickstarter product there's always the chance for shipping delays, or unforeseen problems that result in a product never being released. But OTOTO Design has been creating and selling unique kitchen accessories like this for a while now, which means there's less of a risk of this campaign failing. [Kickstarter - Swanky]