Nintendo's NES Classic Edition is about as perfect as a gadget can get—except for those ridiculously short controller cables. You can already buy extensions, or you can just cut the cords completely now that the Retro Receiver Bluetooth adaptor works with Nintendo's tiny game-packed console.
The Retro Receiver is already available for classic gaming consoles like the original NES, the Super Nintendo, and even the Apple II computer. But the latest version of the adaptor is designed to plug into the ports on the front of Nintendo's new NES Classic Edition, letting you play with a wide variety of Bluetooth-friendly wireless controllers, instead of the included wired option.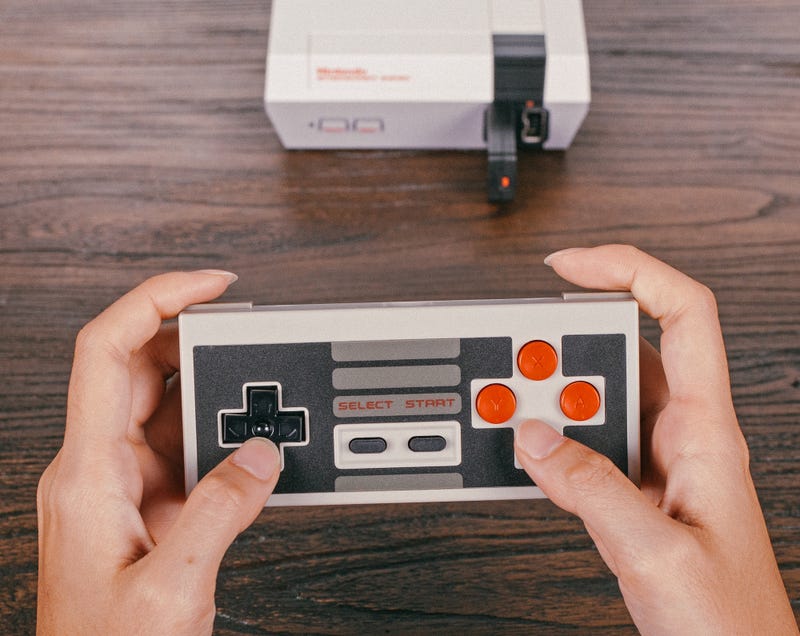 If you spend most of your gaming time with a PS4 controller in your hand, you can now use it with the NES Classic Edition too. Or if you have some weird affinity for Nintendo's Wiimote, you can wirelessly connect that to the tiny console as well.
But if you don't already have a wireless controller on hand, that's not a problem because initially the new Retro Receiver will only be available in a $40/£32 bundle, shipping in mid-December, that includes 8Bitdo's wireless retro NES controller. They're available for pre-order now, and you can absolutely use two at the same time for head-to-head multiplayer gaming. So you might as well just suck it up and order two bundles, because neither player is going to want to be stuck with the NES Classic Edition's included controllers. [Analogue]