'Tis the season for Christmas parties, leaving many homes empty and prime targets for burglars while revelers are away visiting family and friends. But there's nothing to worry about if you've decorated your home with these festive, motion-activated Christmas lights that crank to 12,000 lumens of brightness to scare off intruders.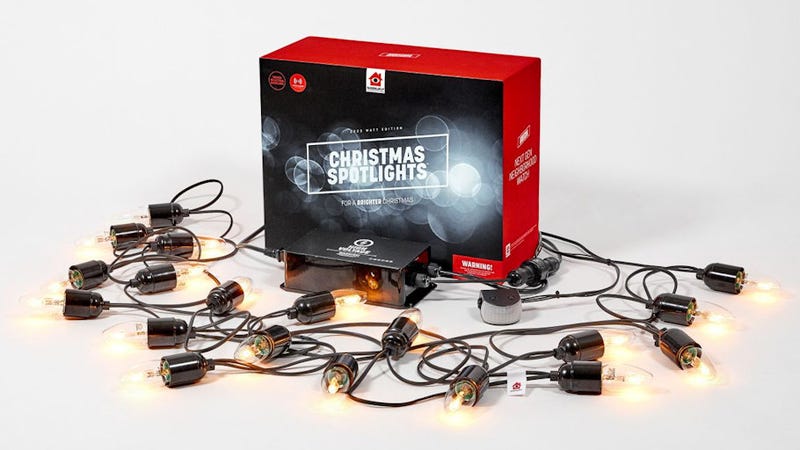 With living rooms also potentially packed with pricey presents under the Christmas tree, it's not a bad idea to boost the security and visibility of your home during the holidays. However, you also don't want to draw ire from your neighbors for surrounding your home in blinding spotlights all night long.
That's why these Christmas lights are a brilliant idea. They only ramp up to 12,000 lumens of brightness — equivalent to a pair of ultra-bright home theater projectors — when an included motion detector senses something moving on your property.
The Christmas Spotlights system is also able to notify your smartphone when an intruder is detected. Just don't accidentally leave them on all night, because the last thing you want is to wake up to a supernova outside your window because a squirrel just darted across your lawn.
So how do you get a set for your home? That's the tricky part. The Christmas Spotlights appear to be exclusively available in Denmark, and then only through a contest involving neighborhood security and crime prevention. So maybe you should just stick with filling every last inch of your front lawn with giant inflatable characters making it impossible for anyone to get anywhere near your home. [Christmas Spotlights via Technabob]