The phrase "etched in stone" usually applies to something that's never going to change. But while the Etch clock looks like the current time has been carved into its face, every minute the etching disappears and refreshes itself, so that phrase doesn't sound as permanent as it once did.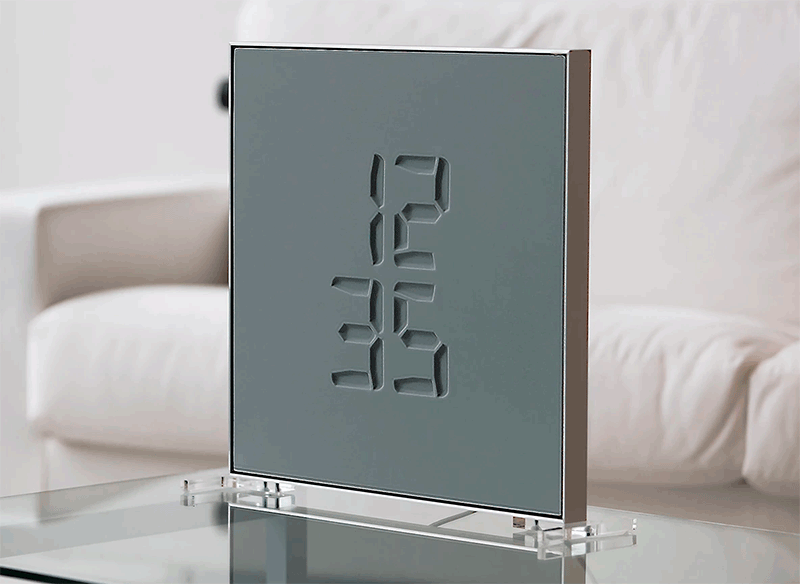 How does the Etch Clock work? You don't have to be an engineer to assume it's not actually made of stone or marble. Its website is a little vague when it comes to the specific workings of the clock, but it does divulge the fact that the Etch Clock relies on an elastic membrane.
We're going to go out on a limb and assume that a tiny pump creates a vacuum in the hollowed out segments that make up the characters displaying the time, causing that elastic membrane on top to get sucked into the chamber, revealing the numbers in reverse 3D. It's a simple effect, but it makes for a unique timepiece and a great conversation starter—if you and your friends like talking about clocks.
If you really like the Etch Clock's design, the good news is you can actually buy one now, as long as you don't mind the color gray. The bad news is that it will cost you £1,100, but at least that includes smartphone connectivity that lets you set the time from a free accompanying app, or activate a power-saving mode where the time is only displayed while the clock detects noises in a room. [Etch Clock via Core77]