Biologists working in the Greater Mekong area have identified a staggering 163 new species, including a horned lizard, a rainbow-headed snake dubbed "Ziggy Stardust," and a newt that looks like a Klingon from Star Trek. Sort of.
Each year, scientists comb the jungles, swamps, and caves of the Greater Mekong in search of new plants and animals. In 2015, over 160 new species were uncovered, including three mammals, nine amphibians, 11 fish, 14 reptiles, and 126 plants. The animals are described in a report released today by the World Wildlife Federation.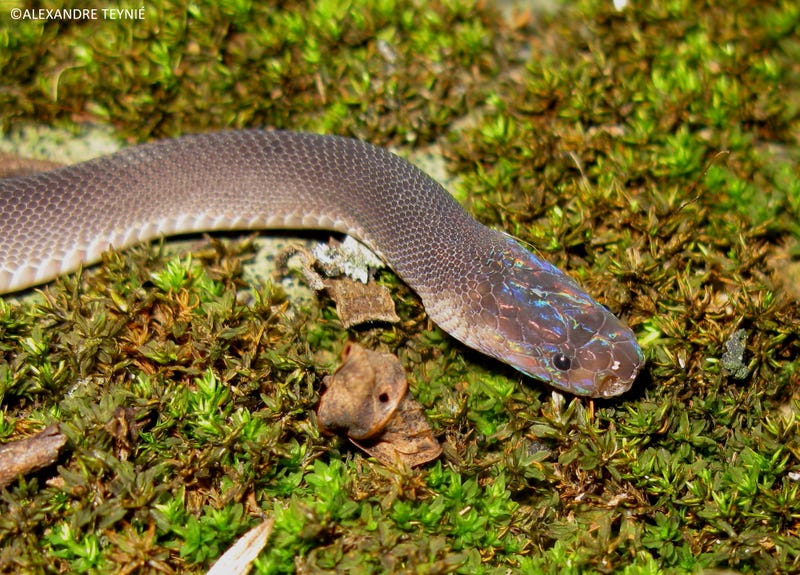 The "Ziggy Stardust" snake, bearing the rainbow-like patterns of its namesake. This beautiful snake was discovered in Laos. (Image: Alexandre Teynie)
The Mekong—an area of southeast Asia that includes Vietnam, Cambodia, Laos, Thailand, Myanmar, and parts of China— is one of the most diverse regions on the planet. Since 1997, some 2,400 new species have been discovered in the Mekong, with an average of two new species identified every week.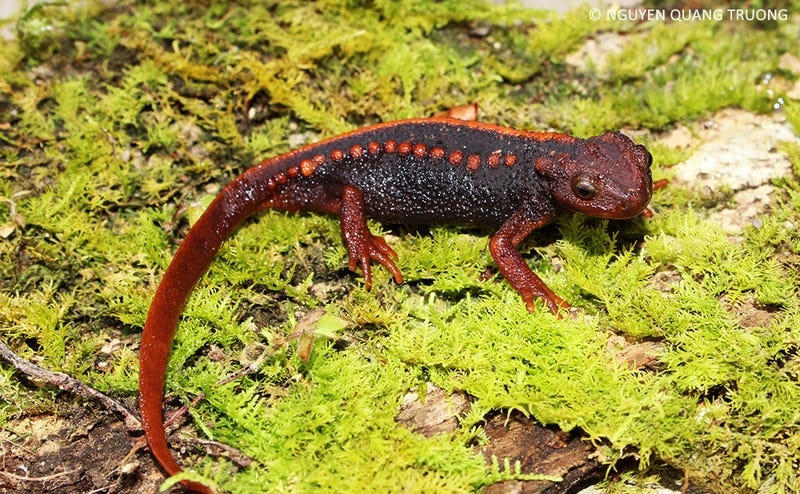 The "Klingon" newt was found in Thailand, and it measures between 6 and 7 cm long. It's only the fourth newt species ever found in Thailand. (Image: Chiang Rai)
Found in Vietnam, the wooly-headed bat is distinguished by its thick and wooly fur on itsw heads and forearms. (Image: Nguygen Truong Son)
The region is under intense development pressure, threatening the survival of these precious habitats. Poaching for bushmeat has turned into a multi-billion dollar illegal wildlife trade, while collectors pay huge sums of money for the rarest finds.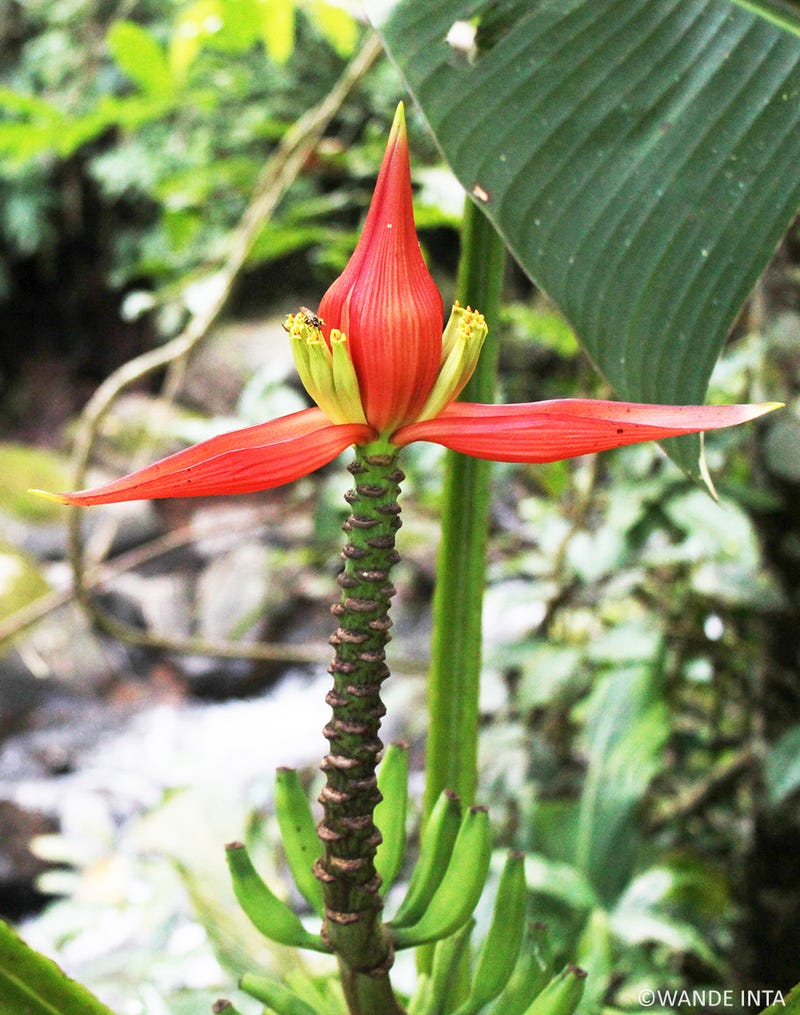 A rare banana species found in Northern Thaiand. (Image: Wande Inta)
"Many collectors are willing to pay thousands of dollars or more for the rarest, most unique and most endangered species, often buying them at the region's illegal wildlife markets, especially in the Golden Triangle region where China, Laos, Thailand and Myanmar meet," noted Jimmy Borah, Wildlife Programme Manager for WWF-Greater Mekong, in a statement. "To save them, it's crucial that we improve enforcement against poaching and close illegal wildlife markets as well as the tiger and bear farms that openly flaunt wildlife laws."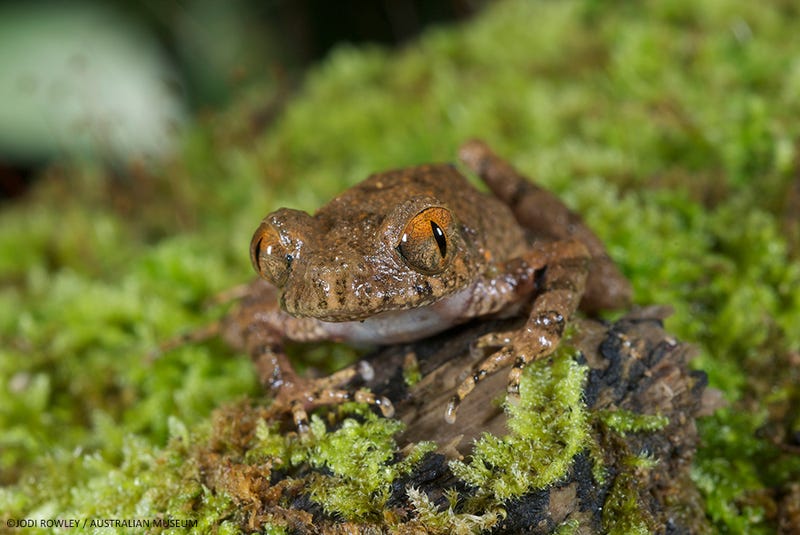 Found in Cambodia and Vietnam, the Orange-eyed litter frog is less than 3 cm long and lives in high elevations. Its distinctive markings, toe webbing, and call set this frog apart from the thousands of species that call Southeast Asia home. (Image: Jodi Rowley)
Other discoveries include a rare banana species from Thailand, a tiny frog from Cambodia, and a gecko with pale blue spotted skin and piercing dark eyes that was found hiding among the remote mountains of Laos.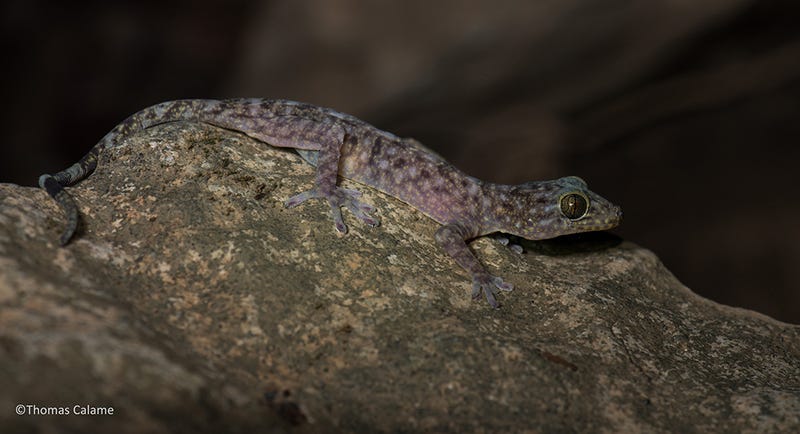 With its pale blue spotted skin and piercing dark eyes, this gekko was found in Laos. Because of the incredibly high diversity of the Gekko family, it took sophisticated DNA analysis to differentiate this individual as a new species. (Image: Thomas Calame)
"The Greater Mekong region is a magnet for the world's conservation scientists because of the incredible diversity of species that continue to be discovered here," said Borah. "These scientists, the unsung heroes of conservation, know they are racing against time to ensure that these newly discovered species are protected."
A small purple flower with petals resembling mouse ears found atop Mt. Victoria in Myanmar. (Image: Jin Murata)
[WWF]
Featured image: The Phuket horned tree agamid, a lowland dwelling lizard native to Phuket Island and the Phuket mountain range in Southwest Thailand. This medium-sized lizard is distinct from its mainland relatives based on unique coloration, and the placement and size of its many threatening-looking horns. (Image: Montri Sumontha)