If society collapses at some point in the next four years—or even if you're planning a low-budget road trip—this nifty Car Hammock turns your ride into a comfy place to sleep so you don't have to resort to a night spent in an uninsulated tent, or apocalyptic abandoned factory.
Sleeping in your car is most often an indication that you've hit rock bottom, but lots of people have made a life for themselves on the road, driving across America in vans packed with all the comforts of home. But what if you don't have £100,000 to blow on a compact motor home but have no place else to stay?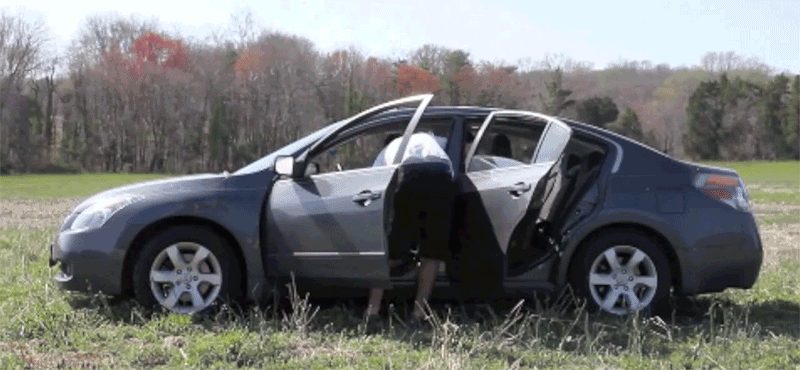 That's where the £50 Car Hammock could come in handy. Installation takes about five minutes, and it can be stashed in your trunk should you decide you need a break.
Are you really going to use this to criss-cross the country for months as part of a cheap road trip, or impromptu means to relocate your entire life as society collapses? Maybe not, but also — who knows! At the very least, the next four years will provide an interesting test case. [Car Hammock via Cool Things]