At exactly noon today, Donald Trump inherited the @POTUS Twitter account. Unfortunately his header photo is a picture from Barack Obama's inauguration in 2009.
banner image on new @realDonaldTrump's @potus account shows highly attended inauguration... from 2009 https://t.co/mLUatJyIJF pic.twitter.com/zejh0qNjrN

— Adam Pash (@adampash) January 20, 2017
While Donald Trump inherited Obama's handle and followers, it's important to note he did not inherit his header photo, meaning someone on his team was responsible for choosing it. Trump's inauguration didn't quite have the same turnout as Obama's.
MSNBC Live shot of the Mall with an hour or so until Donald Trump is sworn in vs. Obama's inauguration in 2009. pic.twitter.com/yMPi8sRNv7

— Gavin Jackson (@GavinJackson) January 20, 2017
Obama still gets to keep his tweets and followers, which can now be found at @POTUS44. Although there was big talk of Ivanka playing the role of First Lady in Trump's administration, Melania managed to cop to the @FLOTUS account.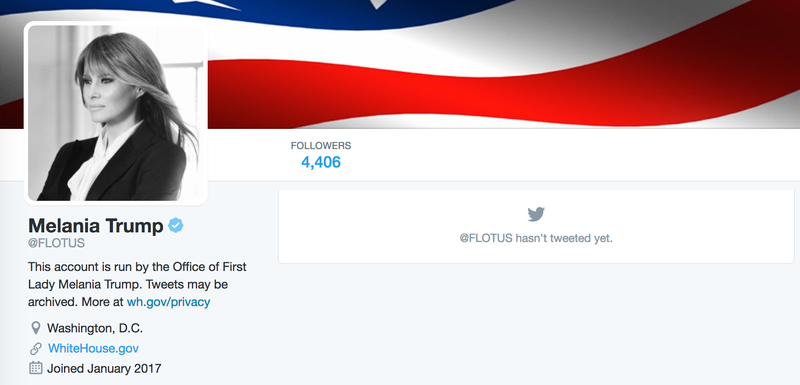 The Trump administration has inherited the following White House social media accounts, with all the posts deleted, but with followers:
God help us.