This week, a popular Knowledge Dude revealed that he possesses "about 500" bow ties, but can you guess which one?
It's Bill Nye. Bill Nye the Science Guy owns hundreds of goddamn bow ties.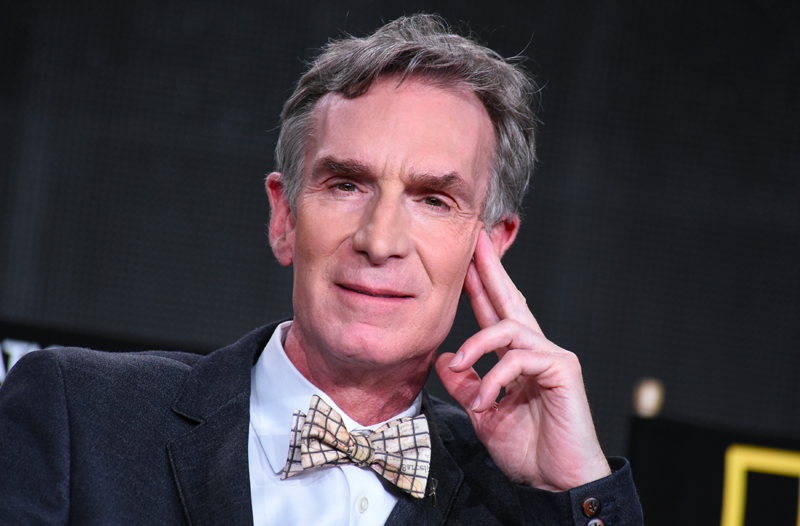 Photo: AP
Or so the science educator claimed during a recent conversation with Vogue promoting his debut as a runway model for fashion designer Nick Graham. The Tuesday show, titled "Life on Mars: Fall-Winter 2035," also featured astronaut Buzz Aldrin and some very shiny suits.
Be still my nerdy heart: Science rockstars Buzz Aldrin & @BillNye walk the @itsnickgraham runway at #NYFWM https://t.co/NwOLPrHR5l pic.twitter.com/XXfBuktWV1

— Mariana Leung (@MarianaByDesign) February 1, 2017
In the same interview, Nye explained what drew him to triangular neckwear in the first place. "I started in with bow ties as a waiter at the girls' athletic banquet in 11th grade," Nye told the magazine. "I found the bow tie made me looked dressed up. It also shows respect for those around you."
"And a bow tie does not slip into the soup or flop into a flask the way a straight tie does so easily," he added. NOW YOU KNOW. [Vogue via Time]