You know how in HBO's Westworld everybody is having sex with the sexy sex robots in the theme park? Well, Knott's Berry Farm, the legendary Southern California park, is auctioning off stuff it has in storage. But you're not supposed to have sex with any of the robots under any circumstances.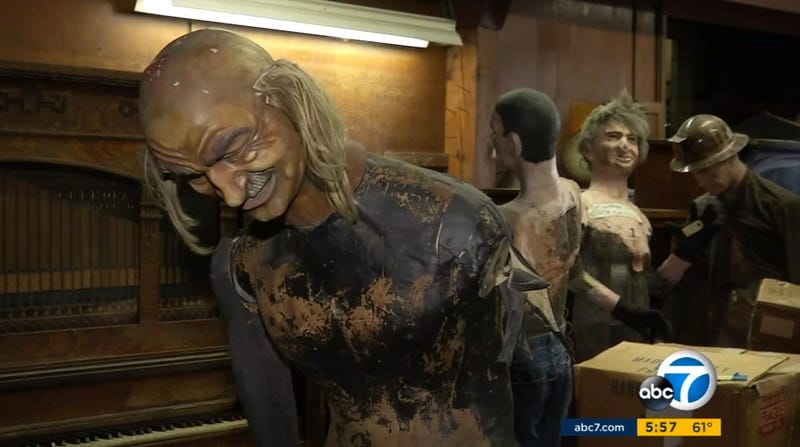 Knott's Berry Farm mannequins that you should definitely not have any sexual intercourse with, despite any urge you may have to do so (Screenshot from ABC7)
As just one example, take the robotic mannequins above. It's not clear yet how much Knott's wants for them. But all we know for sure is that they are 100 per cent not for having sexual intercourse.
Westworld, based on the 1973 cult classic film, has been both critically acclaimed and has given people all kinds of ideas about having sex with theme park robots. But these robots are not for sex, no matter how much you may be thinking about it right now.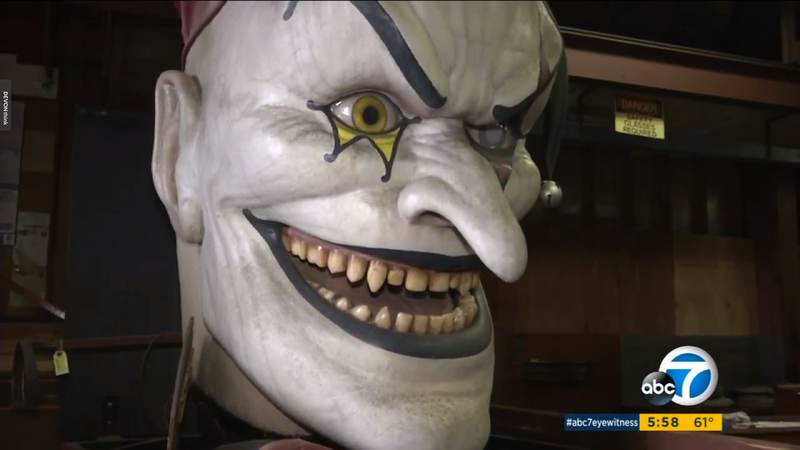 Knott's Berry Farm mannequin that people are not supposed to have sex with (Screenshot from ABC7)Above, we see another item that will be going up for auction at Knott's in the coming month. Much like the alluring sex robots of Westworld, you're probably wondering how to get down and dirty with it. But I can't emphasise enough just how inappropriate that would be.
Knott's Berry Farm was founded in 1940 as the Knott family added ghost town attractions in the vicinity of their restaurant. And while there has never been a stated policy in the park against having sex with robots, it's probably implied somewhere.
There has been plenty of speculation over the decades about how soon human-robot sex will become mainstream. But we're not even close yet. Westworld's hyper-realistic robots are certainly changing expectations, however slowly. But giving the Knott's robots a rusty old shag is still frowned upon, no matter how sexy you might think they are.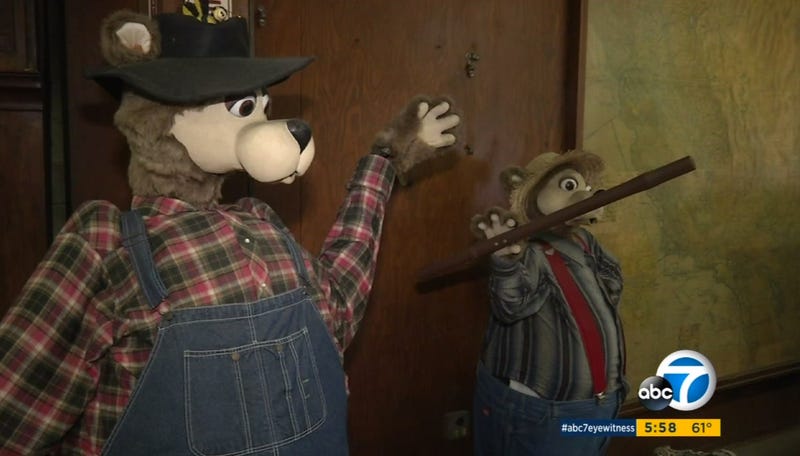 Knott's Berry Farm bear mannequins that are not for sex of any kind (Screenshot from ABC7)The sex-free auction is being run by Heritage Auctions and will begin on March 31, 2017. And let me just repeat one last time, these robots are not for having sex of any variety. Don't even think about it, folks. [ABC7]