A popular diving site filled with spectacular coral reefs has been severely damaged in West Papua, New Guinea, after a British-owned cruise ship got caught in low tide and slammed into it. It could take years for the reefs, a designated UNESCO World Heritage Site, to bounce back, and local officials want the company to pay for the damage.
The coral reefs are located at Raja Ampat, an Indonesian island chain that's popular with tourists. On March 4th, a 295-foot-long, 4,290-tonne ship called the Caledonian Sky ran aground along a stretch of beach, damaging the pristine reefs below.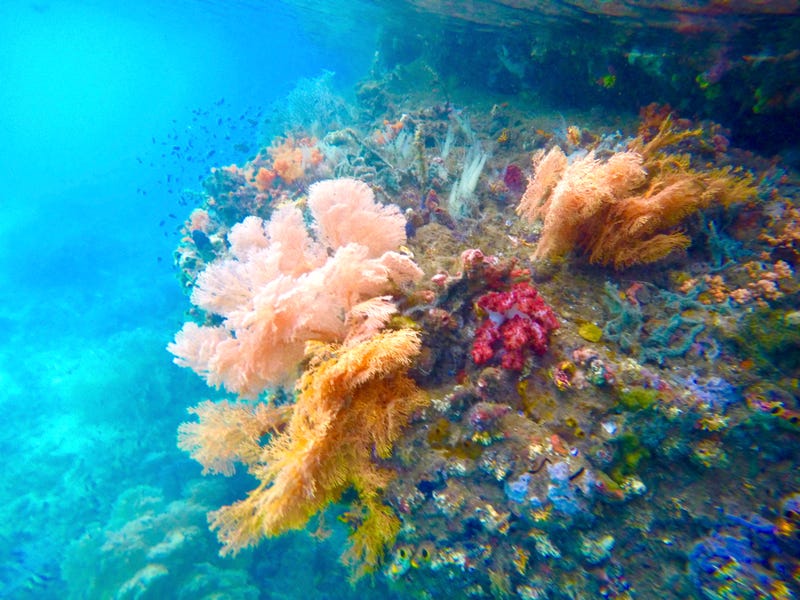 Corals at Raja Ampat. This photo was taken before the March 4 incident. (Image: Fabian Lambeck)
The ship, owned by tour operator Noble Caledonia, got caught in low tide, despite being equipped with radar and other navigational instruments. Damage to the ship was minimal, but the same cannot be said for the coral reefs.
This single ship managed to wreck approximately 1,600 square metres (17,222 square feet) of coral at a popular diving site known as Crossover Reef. As reported in Mongabay, damage to the reefs resulted in the destruction of the ecosystem's fragile structural habitat, wiping out marine diversity in eight different coral groups, including acropora, porites, montipora, and stylophora.
On Facebook, the local tourism organisation Stay Raja Ampat asked: "How can this happen? Anchor damage from ships like these is bad enough, but actually grounding a ship on a reef takes it to a whole new level."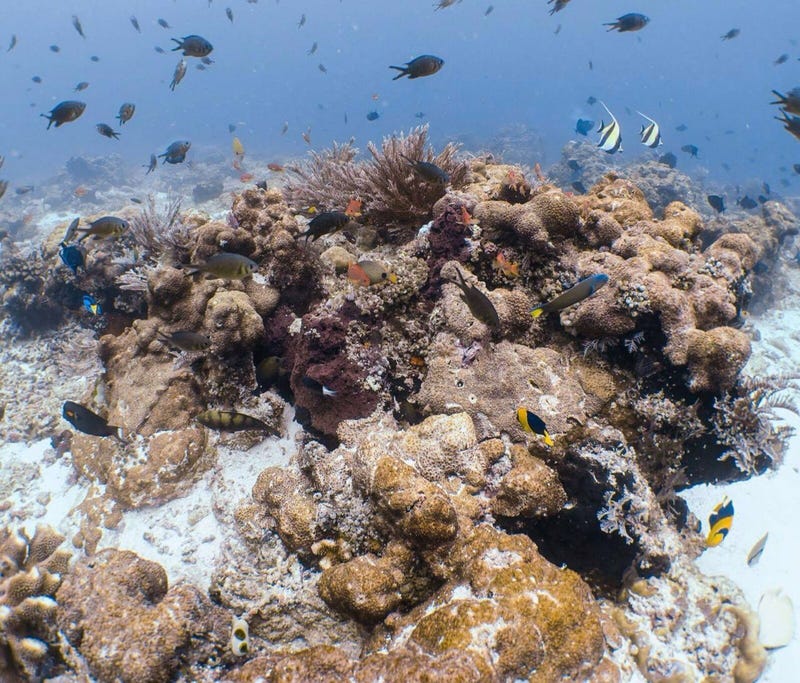 A section of reef before the incident. (Image courtesy Stephanie Venables/Marine Megafauna Foundation)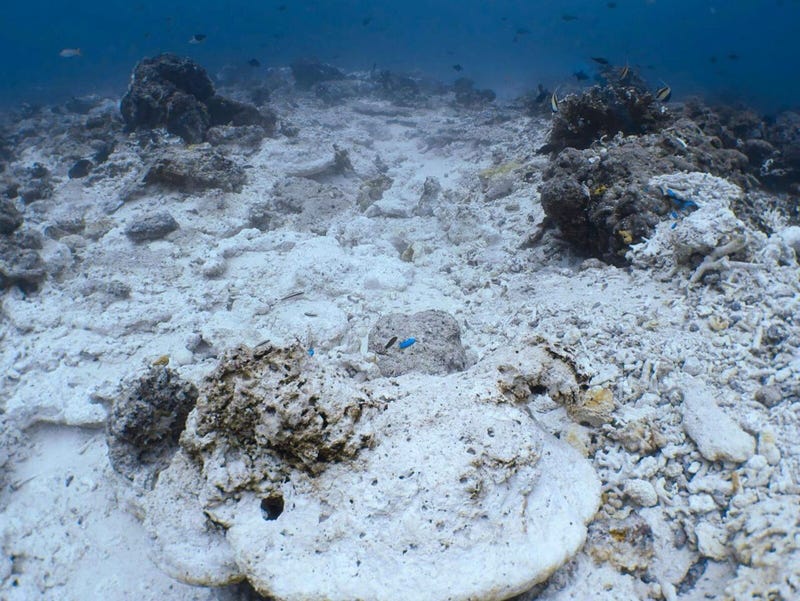 The same section of reef after the incident. (Image courtesy Stephanie Venables/Marine Megafauna Foundation)
Adding insult to injury, a tugboat from Sorong city was sent in to help refloat the cruise ship, which according to Ricardo Tapilatu, a researcher at the University of Papua, wasn't supposed to happen. "It damaged the reef even worse," said Tapilatu in Mongabay. "They should've waited for high tide."
Investigators say Noble Caledonia should pay for the wrecked reefs. The site, which resides within an Indonesian national park, holds special status as one of the world's most popular dive sites and home to a rich diversity of aquatic life.
The evaluation team says the company should pay somewhere between $800 to $1,200 (£658 to £987) to  per square metre of damaged reef, totalling somewhere around $1.28 million to $1.92 million...which actually seems quite low. The money, should it be received, would be used to revive the reef—a process that could take more than a decade.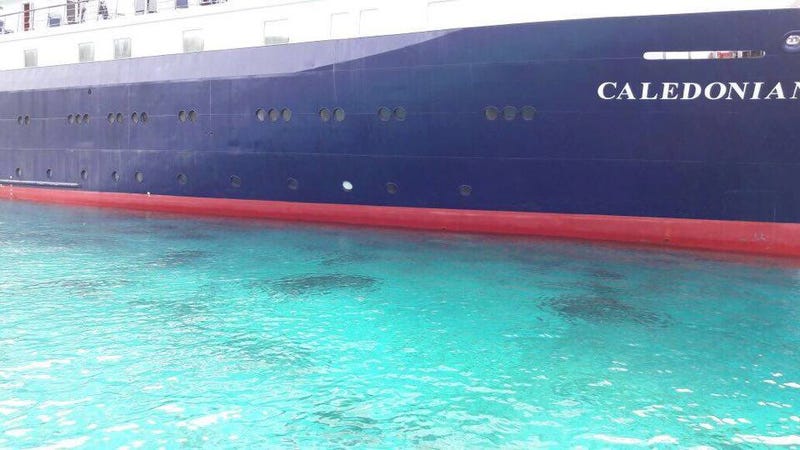 Image courtesy Stay Raja Ampat
In a statement, Noble Caledonia said the incident was "unfortunate," adding that it's "firmly committed to [the] protection of the environment," and that any lessons learned will be "incorporated in operating procedures." The Indonesian government has also stepped in and is currently in talks with the company. [Mongabay]