So, in addition to International Women's Day, Marvel has also decided it's Thor: Ragnarok Wednesday. Earlier, Entertainment Weekly posted our first look at the film and now they've revealed even more photos, including the much, much anticipated first look at Jeff Goldblum's cosmic lover of competition, the Grandmaster.
There are also better images of Hela, played by Cate Blanchett; Valkyrie, played by Tessa Thompson; and even a new look of Tom Hiddleston's Loki. Check 'em: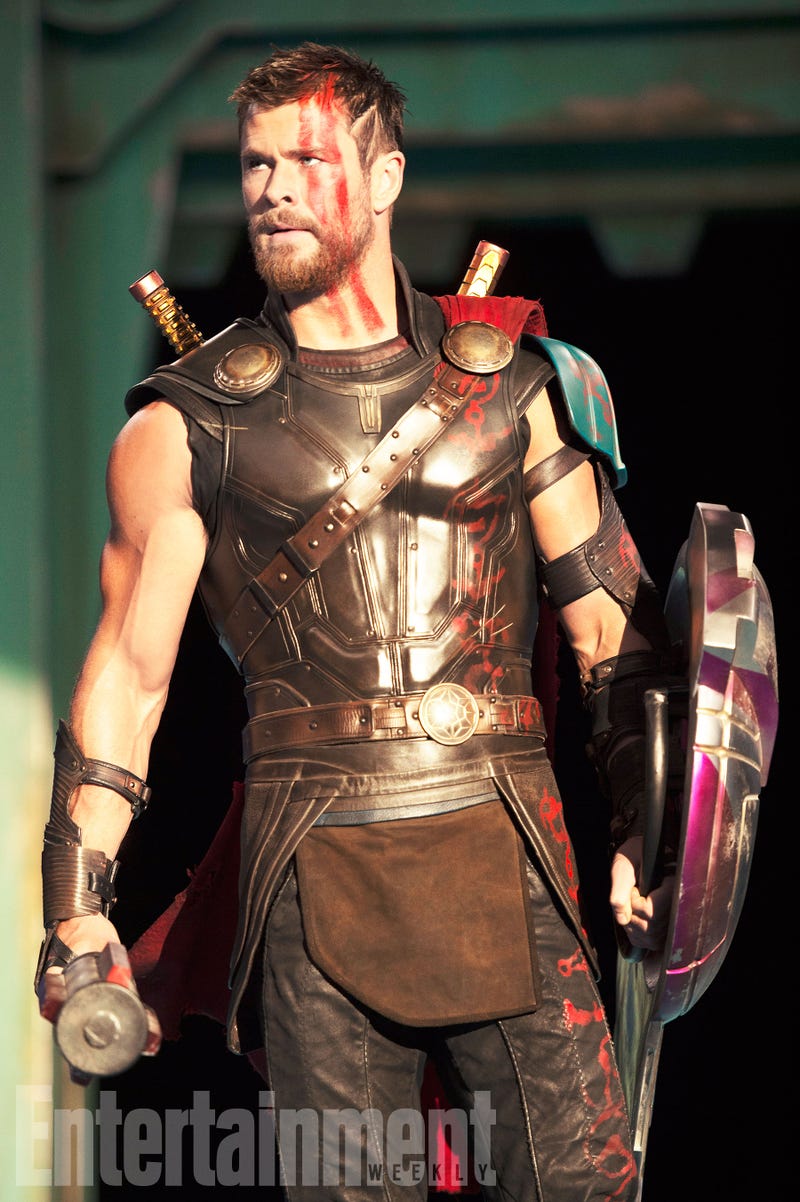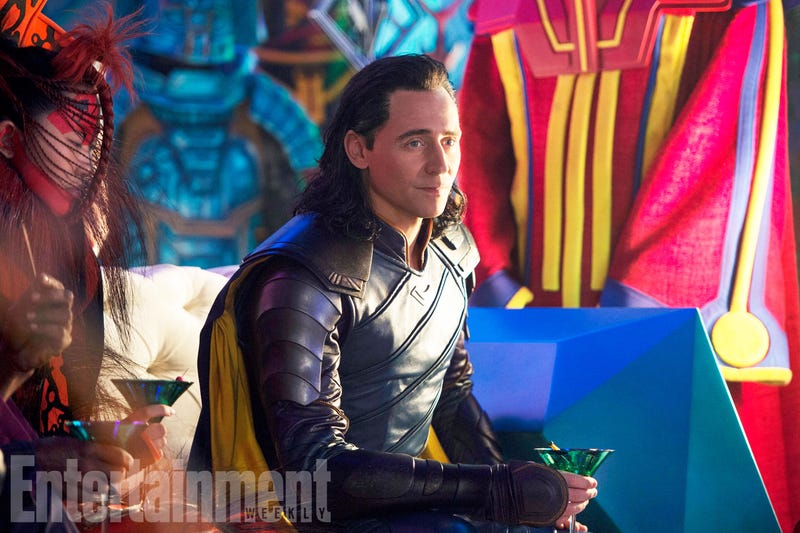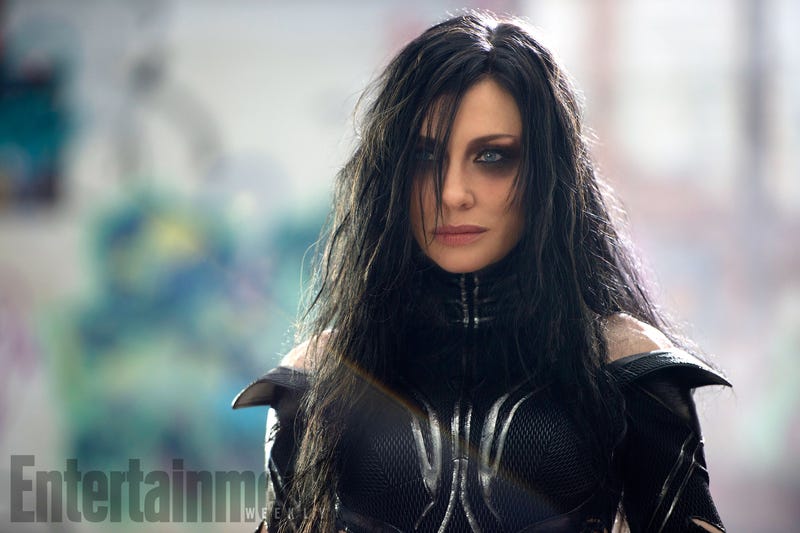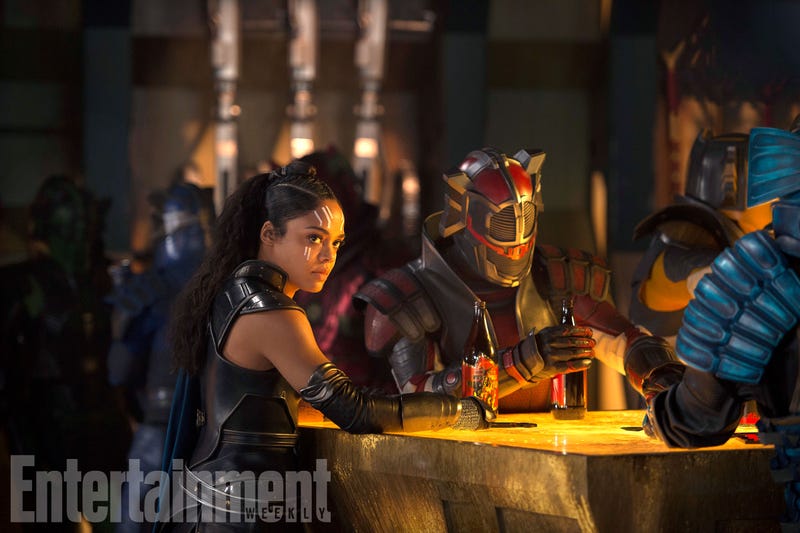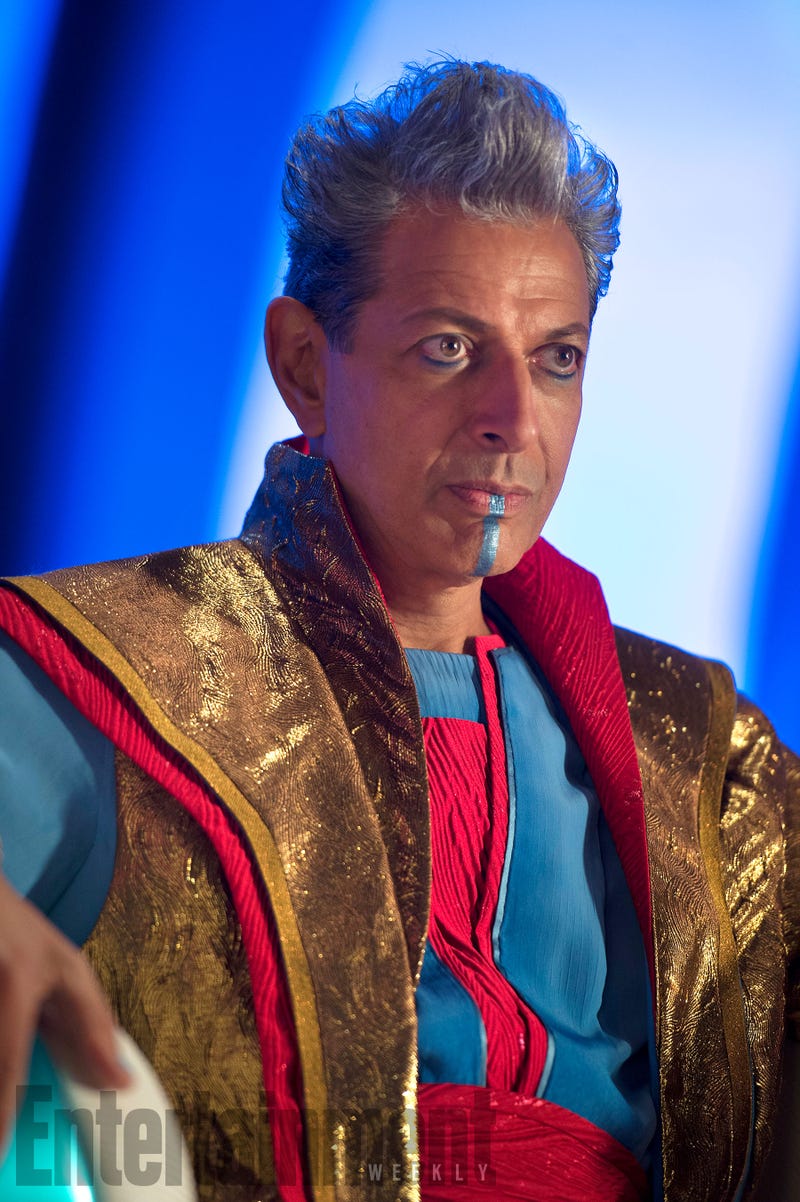 Again, there are even more at the below link, too.
But the obvious thing in all of this is just director Taika Waititi's aesthetic. Bright colours, crazy space outfits, weird background character. It looks more like Flash Gordon than a Marvel movie, which works perfectly for the more sci-fi vibe of the film. That is, with the exception of Blanchett's Hela, who is brooding and ominous. All of this is very, very okay with us.
These new photos might mean there's a trailer coming, especially as we get closer to the premiere of Guardians of the Galaxy Vol. 2 on May 5. After that, we have to wait nine long months to see Thor: Ragnarok, which opens November 3rd. [Entertainment Weekly]