If there are two things every pram lacks, it's a $3,000 (£2,338) price tag and the ability to make a child look like an unfortunate castoff from Downton Abbey. Luckily for all of us, however, a company called D.Throne has created an obscenely over-the-top electric car for kids that you can justify as an essential baby accessory, if you're the kind of person who expels money from every orifice.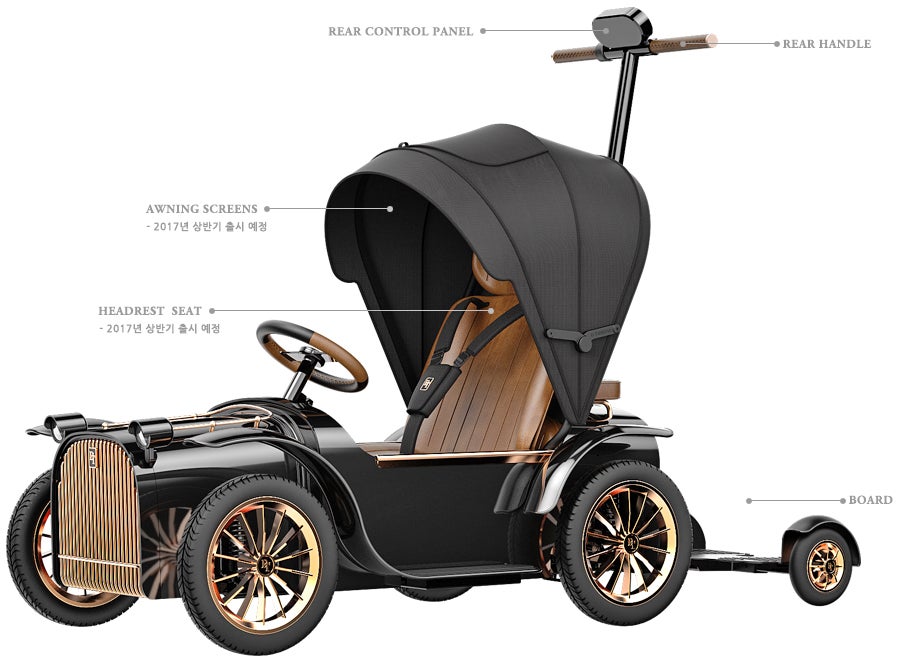 The D.Throne S doesn't actually look like a pram at all, save for a few recognisable features, like a safety belt and push handle. But if you're looking to spoil your kids so that they grow up with unrealistic feelings of entitlement, you can't do much better than a pram with leather upholstery, suspension, headlights, and a motor.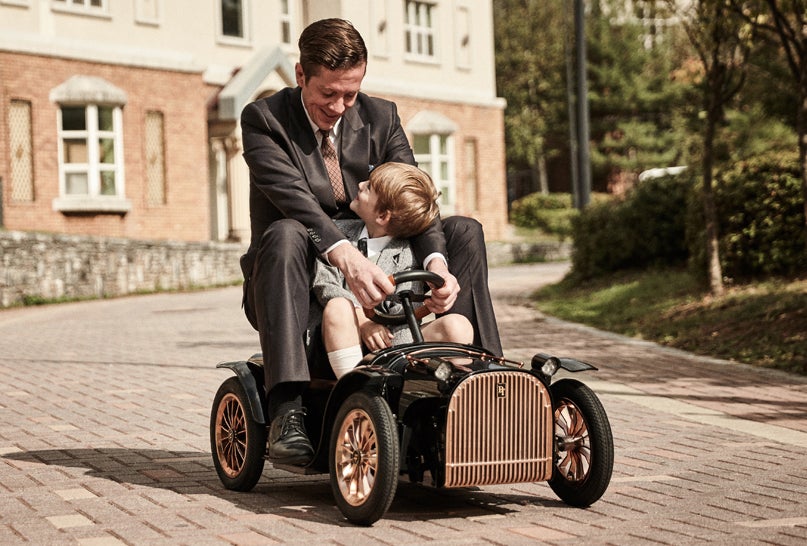 That, we suppose, helps explain the D.Throne S' hefty price tag. Not only can kids drive it around before they even master standing on their own two feet, but adults can too, and at the same time. It's a real bonding activity.
Of course, if you really want one, that's your bed—with one million thousand thread count sheets—to sleep in. Imagine what an afternoon spent walking around a shopping centre would be like without the actual walking. [D.Throne via Notcot]
---
More Cars Posts: