Just when you thought you were out, they pull you back in.
Starting this afternoon, Bottleneck Gallery is selling a beautiful, officially licensed poster for Star Wars: The Force Awakens by Gabz, aka Grzegorz Domaradzki. It's available in two editions and is a perfect compliment to his previous trilogy poster.
Here's the regular: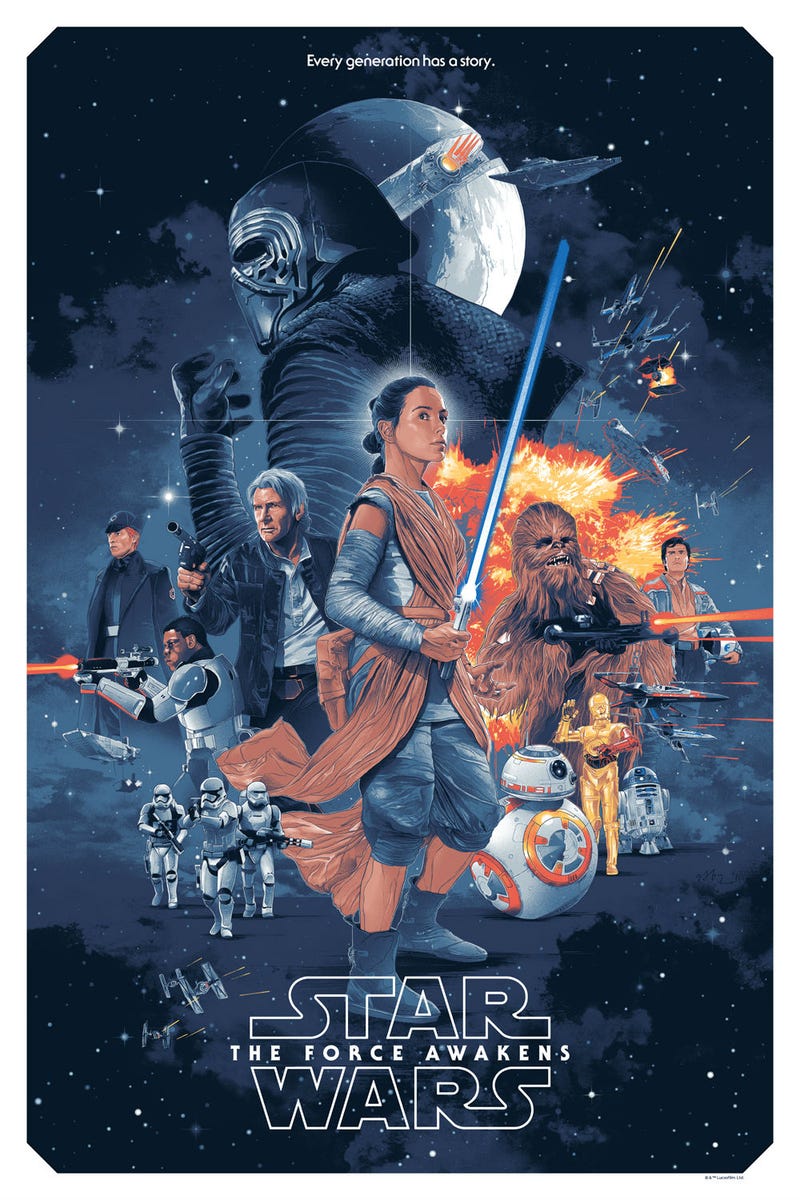 And the variant: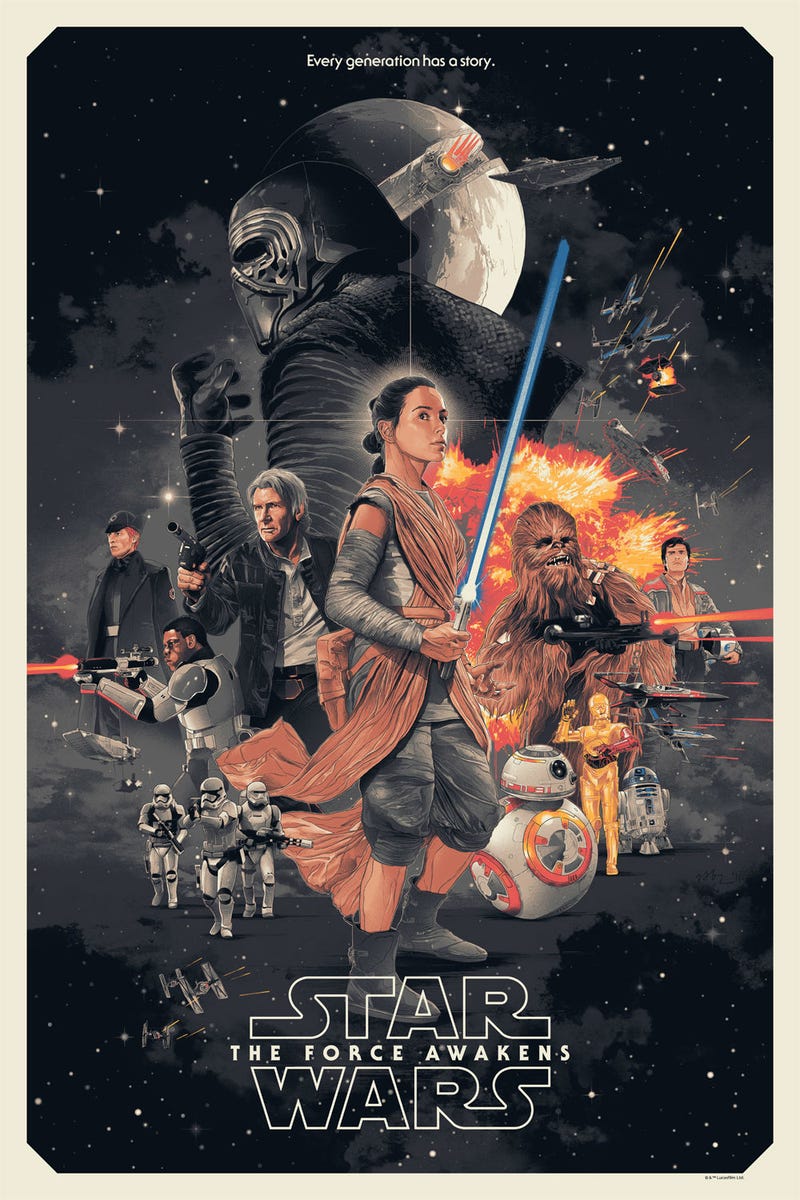 Licensed by Lucasfilm and Acme Archives, the regular is a timed edition, meaning they will print as many as possible between 5pm BST April 6th through 4:59 am BST April 10th. It's 24 x 36 inches and costs $50 (£40.07).
The variant is limited to 250 and costs $60 (£48.09).
The poster just has a very classic, very striking look to it. Very Star Wars, and it also gives a more hand drawn spin on the official one-sheet, which some people criticized for being a bit photoshopped as opposed to the Drew Struzan posters of the prequels.
Here's a cool video for the poster too:
You can find out more information and make purchases at this link: bottleneckgallery.com.
---
More Movies Posts: