Lingering sense of ennui creeping in? Concerned about our crumbling infrastructure? Allow me to temporarily assuage your problems by offering up some lovely images of Jupiter. They won't solve anything, but they just might help you get through day the without shouting into a stranger's face or kicking over a traffic cone.
The stunning, enhanced-colour image above, featured in a news release by NASA today, is based on a photo of Jupiter's south pole captured by the Juno spacecraft on December 11th, 2016. Juno's citizen science camera has been snapping glorious images of the gas giant ever since it arrived in orbit around Jupiter last July. The images are then released to the public, which has been turning them into even more magnificent works of space art.
Here's another one: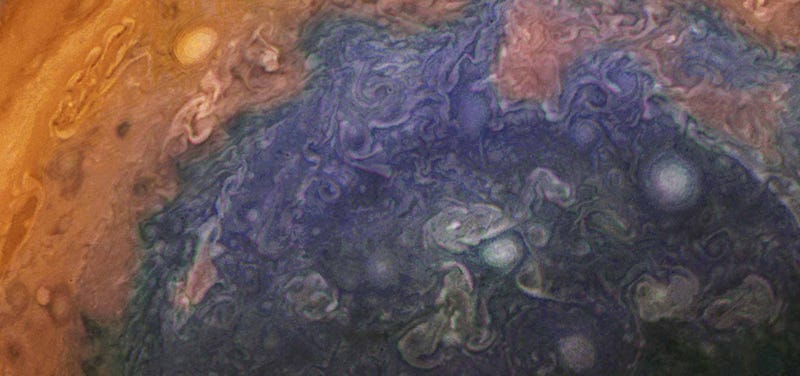 Image: arudelife/Juno Cam/NASA
And another: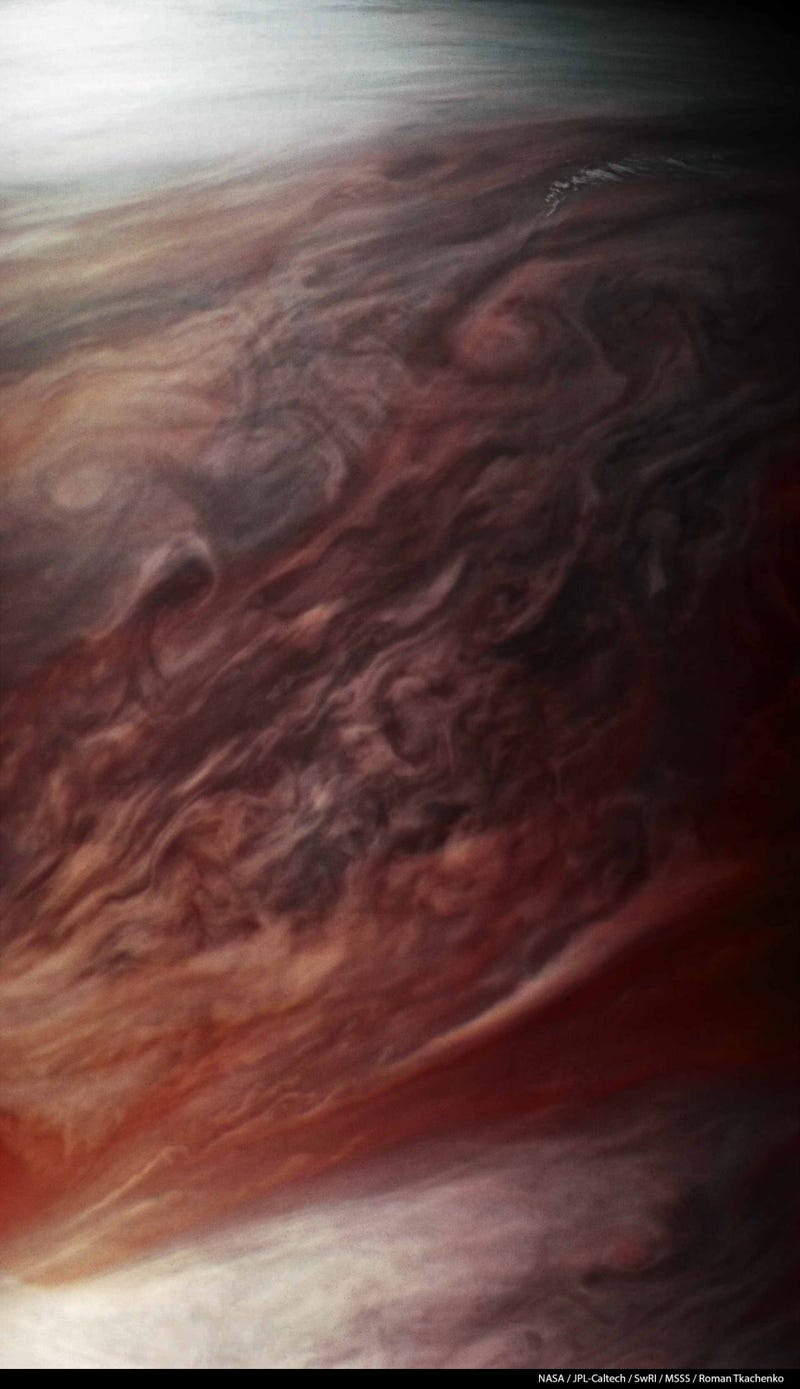 Image: NASA / JPL-Caltech / SwRI / MSSS / Roman Tkachenko
And ANOTHER: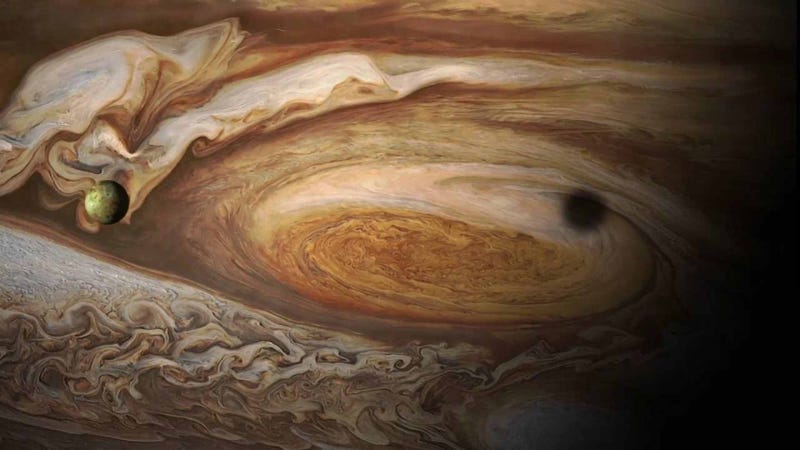 Image: Liroma-52/Juno Cam
Okay, but seriously, look at this thing: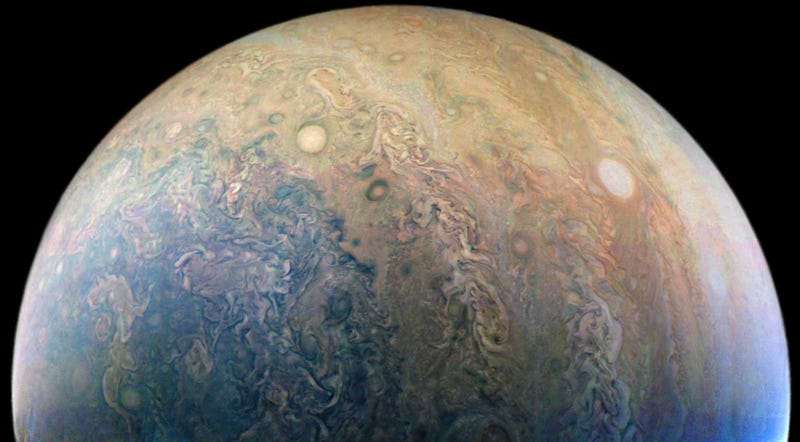 Image: NASA/Juno Cam/Craig Sparks
Besides being an infinite source of beautiful pictures, Jupiter has some other pretty cool stuff going on. Last week, attendees at the European Geosciences Union were treated to some science updates from the Juno spacecraft, including details on Jupiter's strange ammonia weather and magnetic field, according to a report by New Scientist. The field, already considered the single largest "object" in our solar system, is stranger and even stronger than expected, apparently—who would have guessed!
Surely, Jupiter's hiding many more mysteries beneath is strange and beautiful exterior. We look forward to discovering them all with Juno. [NASA, New Scientist]
---
More Space Posts: