Director James Wan is currently in Australia filming his 2018 DC film, Aquaman, and he just revealed a brand new look at Mera, the Queen of Atlantis. It's very iridescent, very colourful, and it looks like something a sporty mermaid might have in her wardrobe.
Mera is being played by Amber Heard, and audiences will first meet her in Zack Snyder's Justice League in November. A photo of her in that film was released last year, but it was rather muted and grey. Wan's vision of the character is much more vibrant, or at least this one outfit is. This doesn't seem like an outfit for war. Instead, it's more for everyday life under the sea.
Lady MERA swept in from the sea. First day with the exquisite Amber Heard. (Shot by the talented @jasinboland ) pic.twitter.com/FWQANu0S12

— James Wan (@creepypuppet) May 18, 2017
Here's a larger version of the photo.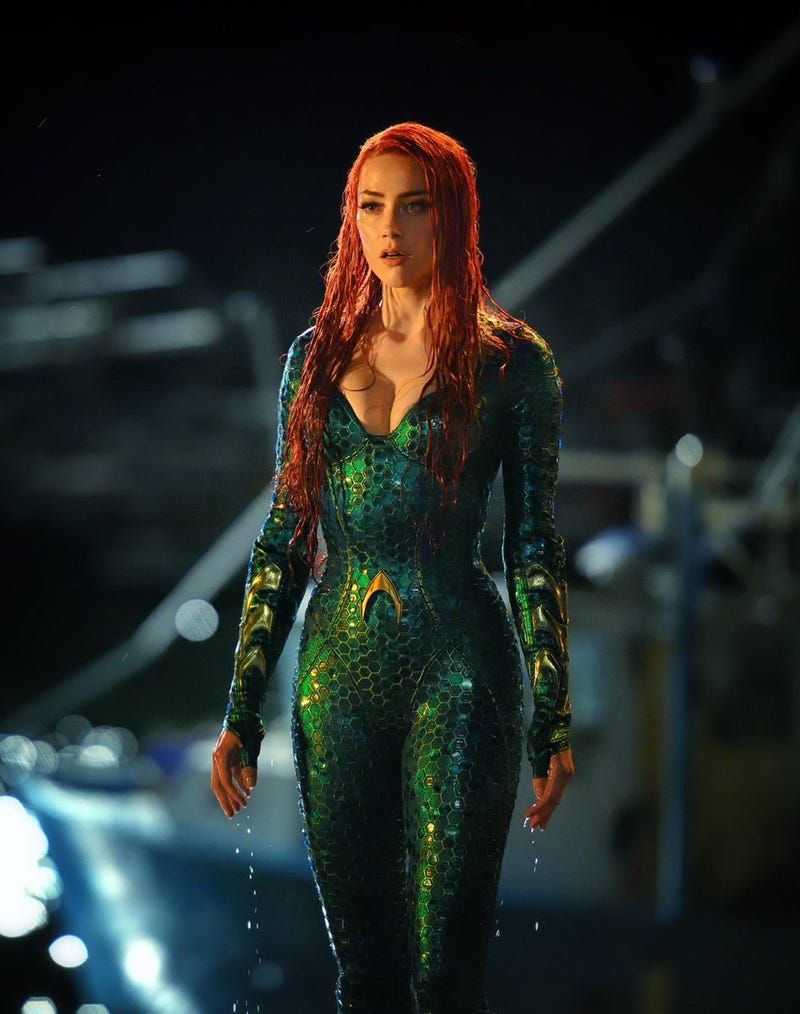 I mean, there are a few weird things here. The green scaley look is super cool, as is the combination of that and the bright red hair. But what's up the Aquaman logo on her stomach? And wouldn't the cleavage create drag while swimming?
Either way, this is one of the best looks we've gotten at Wan's aesthetic for the film and it's a step in the right direction. [Twitter]
---
More Film Posts: