After more than a year of rumours and teases and dorky Xtreme code names, Microsoft's latest console, the Xbox One X, is finally here. It's not actually here, here, the console will go on sale November 7th. But we now have all the details about this new console, which is officially the fastest console built to date.
What is it?
Microsoft's latest console in the Xbox One line up. This isn't a new generation of console, but an improved version of Microsoft's current 8th generation console, the Xbox One. Like last year's Xbox One S it can play 4K UHD content, including UHD Blu-rays, as well as support for HDR, for expanded detail in areas of extreme brightness and darkness, and wider colour gamut, to reproduce colours closer to the ones we see in the real world.
Unlike the Xbox One S this Xbox One X will upscale older games into 4K UHD, and producer higher quality images even on 1080p and lower displays. Much as the PS4 Pro improves visual quality across the playback spectrum versus the original PS4.
How fast is it?
Really damn fast for a console. According to Microsoft its Scorpio processor is the fastest processor ever put in a console, which is something we've known since Microsoft announced the specs back in March. What we didn't know is that the processor runs so hot it requires liquid cooling, a first for a console.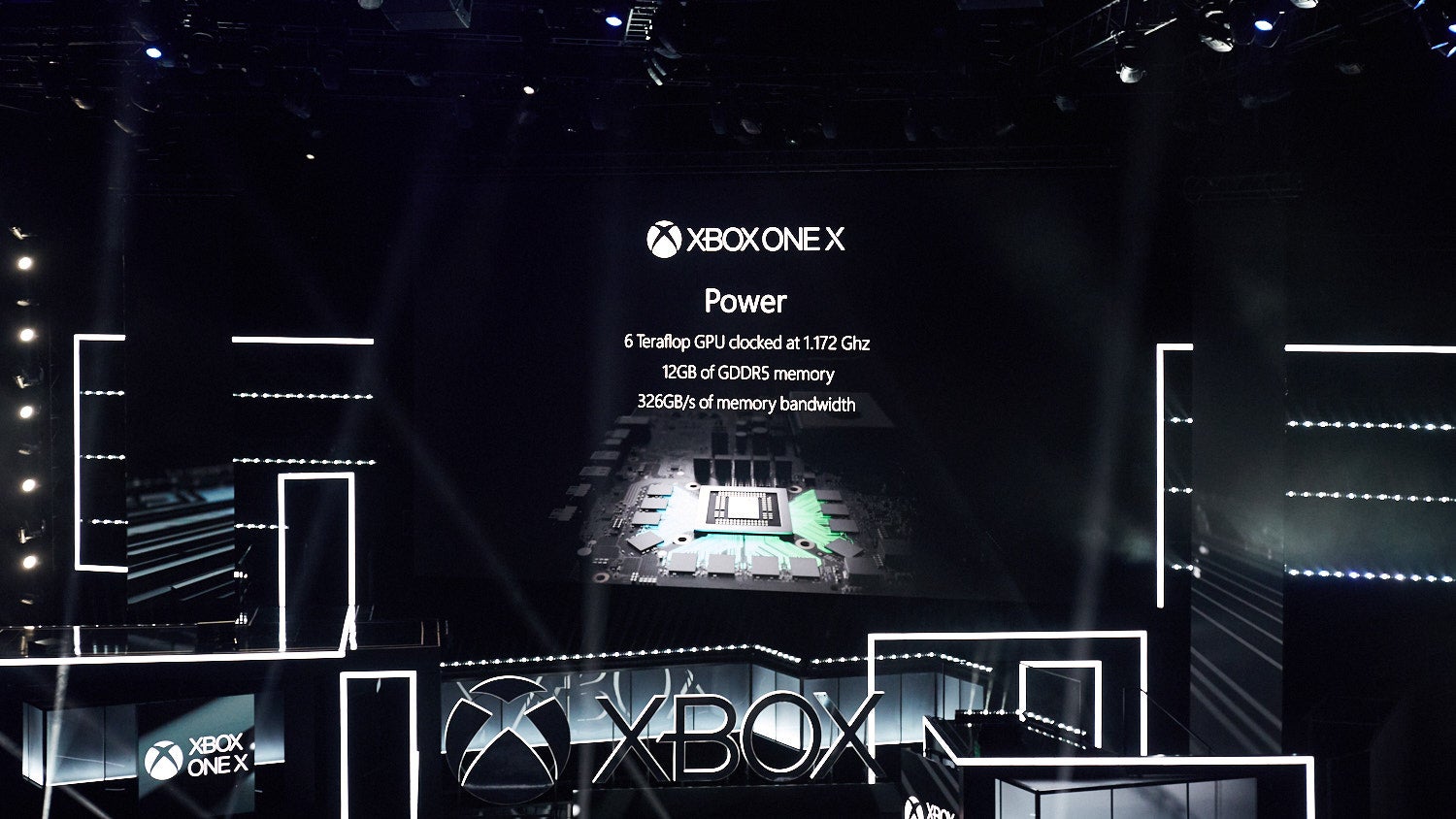 Besides a processor with over 7 billion transistors, it has 12GB of DDR5 RAM, an a GPU clock at 1.172Ghz and capable of 6 teraflops of performance. For reference sake, Nvidia latest graphics, card, the 1080Ti, does 11.3 teraflops, while the Xbox One X's primary competitor, the PS4 Pro, does 4.12.
The power management system is also, according to Microsoft, so excellent they elected to name it after it's primary engineer, Bill Hovis, a Principal Electrical Engineer at Microsoft.
What kind of games will it play?
Anything currently available on the Xbox One and Xbox One S, plus the 42 games announced at Microsoft's Xbox event, 22 of which are exclusive to the Xbox One console suite, including: State of Decay 2, the new e-sports focused shooter, Darwin Project, and the super pretty The Last Night.
Notably the exclusives announced so far are either "launch" exclusives, which means they'll launch on the Xbox One before expanding to the PS4 and Windows, or they're Microsoft-exclusive, launching on the Xbox One and Windows 10 only.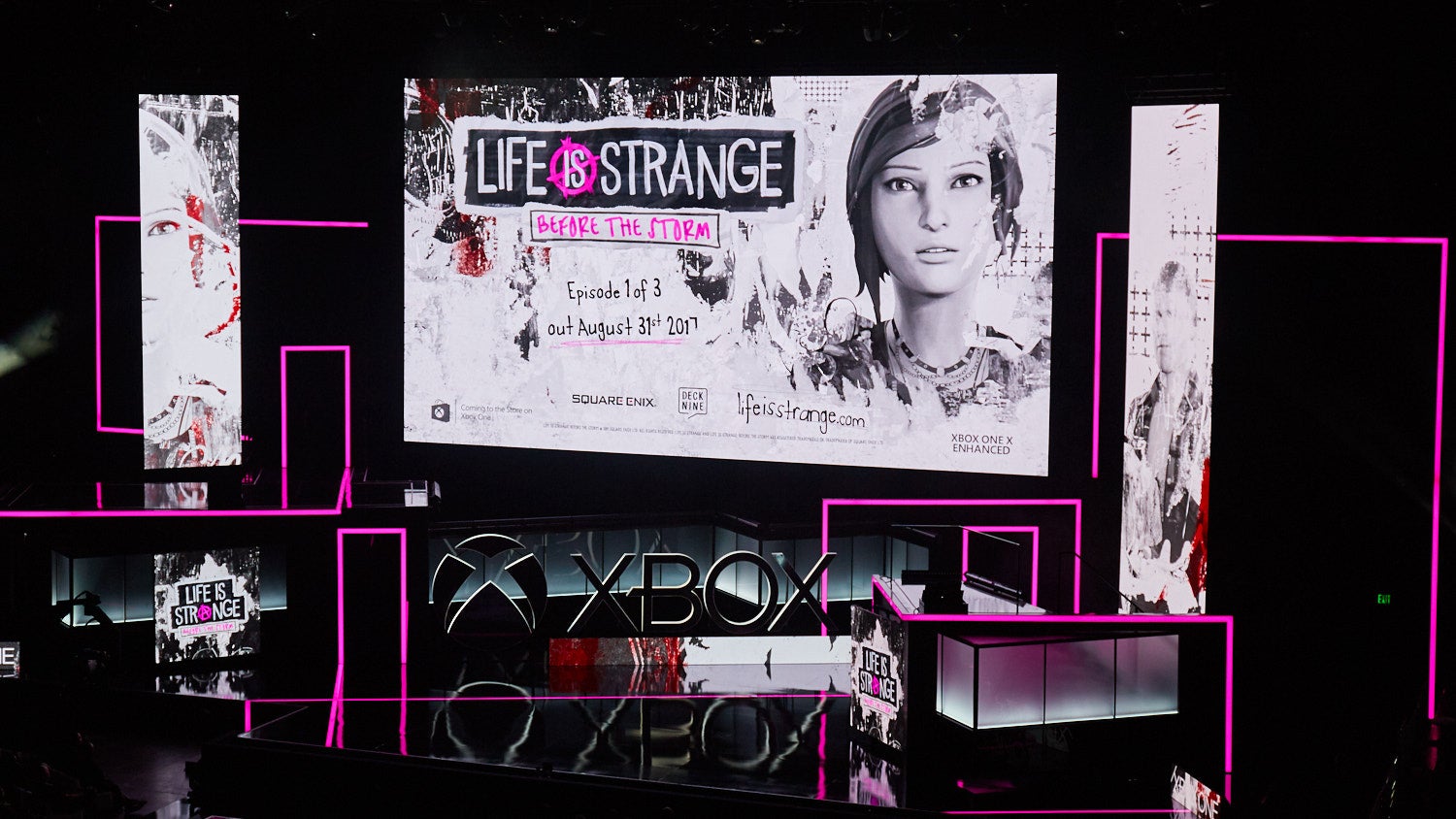 These are two softer versions of exclusivity, but they cans still be super helpful for a console trying to make its mark, as people will buy a console just for a specific game (see the latest Zelda and the Nintendo Switch). But that's not always the case. Rise of the Tomb Raider was an Xbox One launch exclusive title two years ago, and yet, according to VG 24/7, its PC version outsold it three to one when it launched in early 2016.
Also note anything can happen between a game's announcement and it's release, so be careful about getting too excited by the games shown on stage. It could be years before you see them.
Will it VR?
Despite my own extreme hopes, there was zero word on the VR front. That will learn me to get excited about virtual reality ever again.
What else can it do?
It's backwards compatible! Not truly, your Xbox and Xbox 360 discs won't work in the Xbox One X, but select Xbox 360 digital game purchases will. Microsoft also announced a plan to bring a number of original Xbox games to the Xbox One platform, including the major fan favourite plane game, Crimson Skies.
When can I own this thing myself and how much will I have to spend?
The Xbox One X will be available worldwide November 7th. It'll cost $499 in the US and £449 in the UK.