Stranger Things already has multiple soundtrack albums pressed on fancy coloured vinyl, packaged with all the extras you'd expect. But if you're looking to experience the sounds of the Netflix hit via a slightly more nostalgic and obscure format, a cassette version will soon be available too.
Timed to coincide with the anniversary of Stranger Things' debut, July 14th—imagine a time one year ago, when we didn't know who Barb was, or what the Upside Down looked like—the release will feature the delightfully retro synth sounds of Kyle Dixon and Michael Stein, of the Austin-based band Survive.
But you know and love the music already. The big sell here is the packaging. The outer cardboard is designed to look exactly like a VHS slipcase, while the plastic cover looks just like a tape (both smaller than actual size, as you can see below). The cassette itself is the same shade of danger red as the now-iconic Stranger Things opening titles.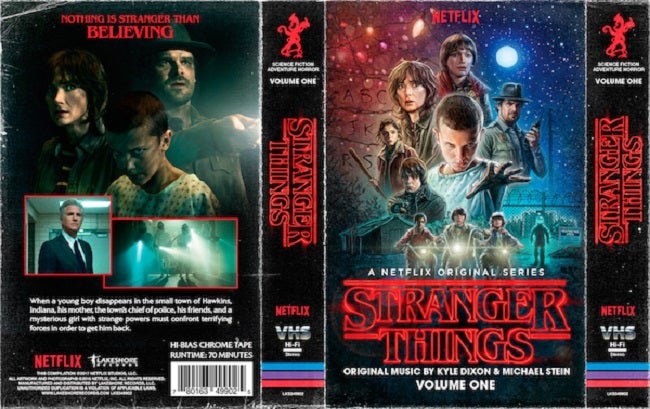 Images: Lakeshore Records via Uproxx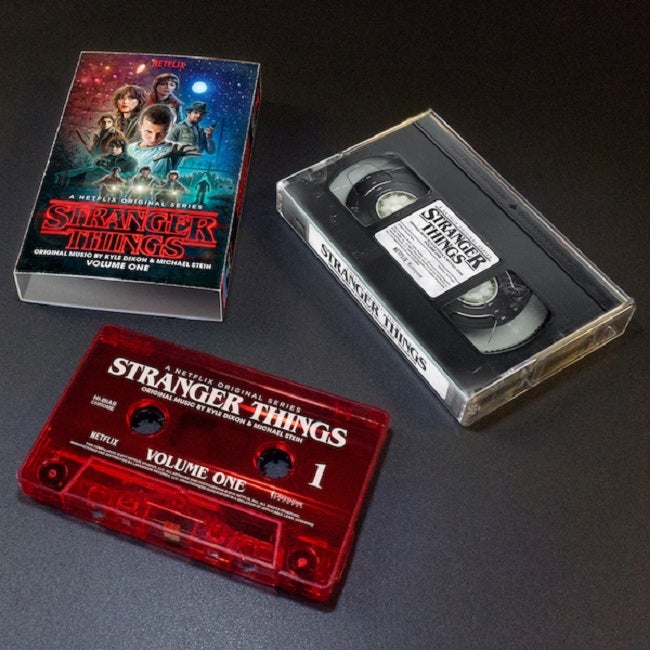 Urban Outfitters will have the exclusive on this nifty collector's item when it's out July 14th, which gives you plenty of time to track down a cassette player in the meantime—something to help keep you company until Stranger Things returns on Halloween. [Uproxx]

---
More Design Posts: