This morning I received a press email with the subject line "A water bottle designed for Women in Tech." Does it provide optimal hydration for women about to ascend the glass cliff? Will it induce hyponatremia when your male colleague passes off your idea as his own during the team meeting? Does it include an easy button that allows you to remotely report sexual harassment to HR?
Nah, it's just small. From the email:
Recently launched 'memobottle A7' is designed for working professional women. The same size as an A7 paper - so it fits neatly into any woman's carry while still holding a useful amount of water.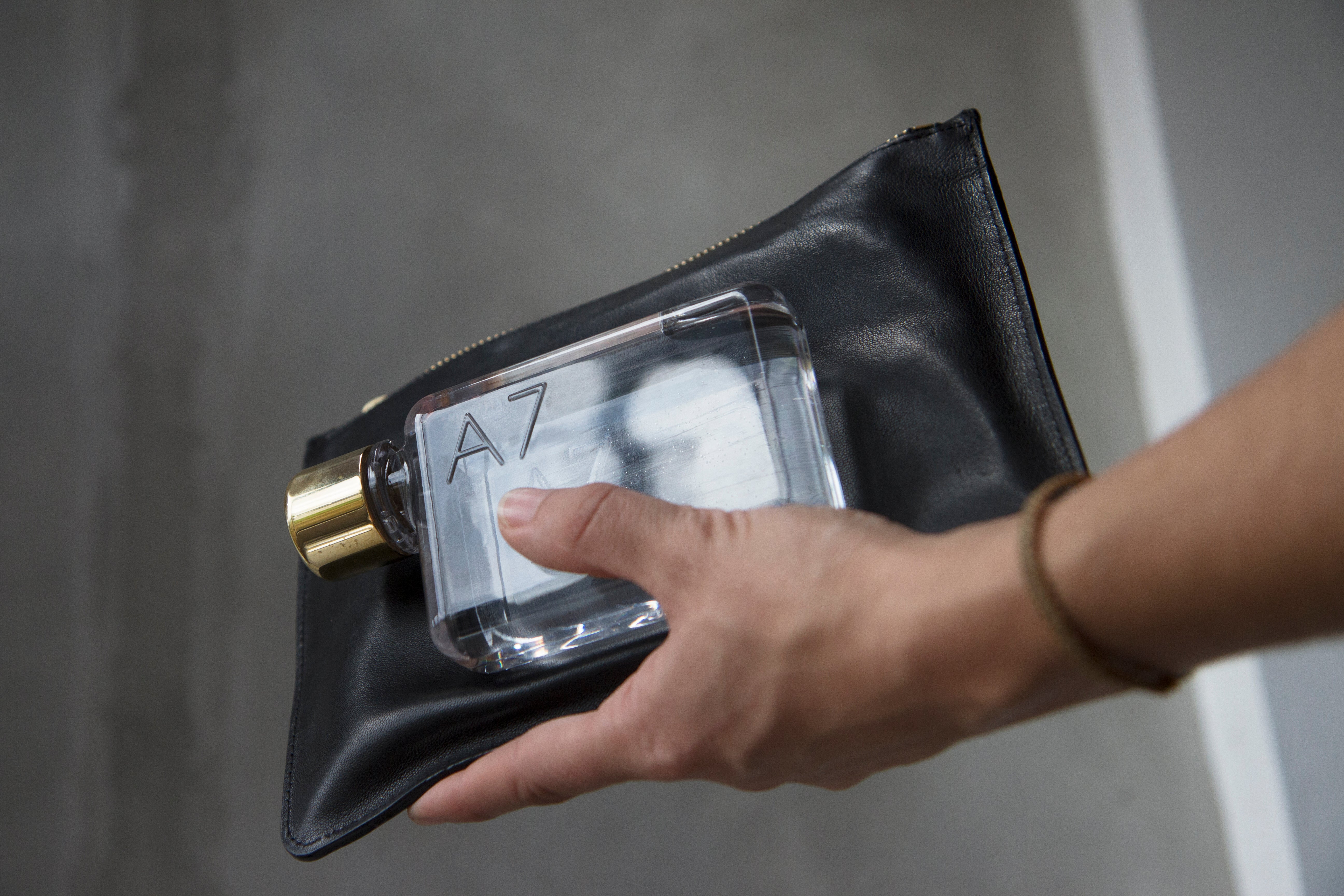 Image: Memobottle
While a product designed with women in mind isn't inherently bad, one that explicitly targets women by simply shrinking it down to fit in a purse is dumb. Hardware like smartwatches and smartphones could stand to scale down to better fit all gender preferences, but simply marketing something as cute and clutch-sized and therefore apt for a woman is just lazy. As we saw with Huawei's female-styled smartwatches and this dainty pink smartphone for women, designing and marketing to gender stereotypes is not what women want.
It's important to note that it doesn't appear these water bottles were truly designed for women in tech—the Kickstarter page shows the lady-sized bottle wielded by both men and women. When we reached out to the Memobottle press contact to find out if this product was developed with women in mind, I was told the following:
In terms of the A7 being designed for women — its more about fashion than anything. The A7 is the only bottle on the market that holds 6 fl oz and can fit into a small bag (because it's so thin). There are hardly any small bags for men, but for women there are many fabulous bags that are small.
The Kickstarter campaign for the new Memobottles, which we should note has been fully funded at this point, also includes these sweet premium leather sleeves, for all of the thirsty professionals out there who wish their water bottle had a special slot for a credit card.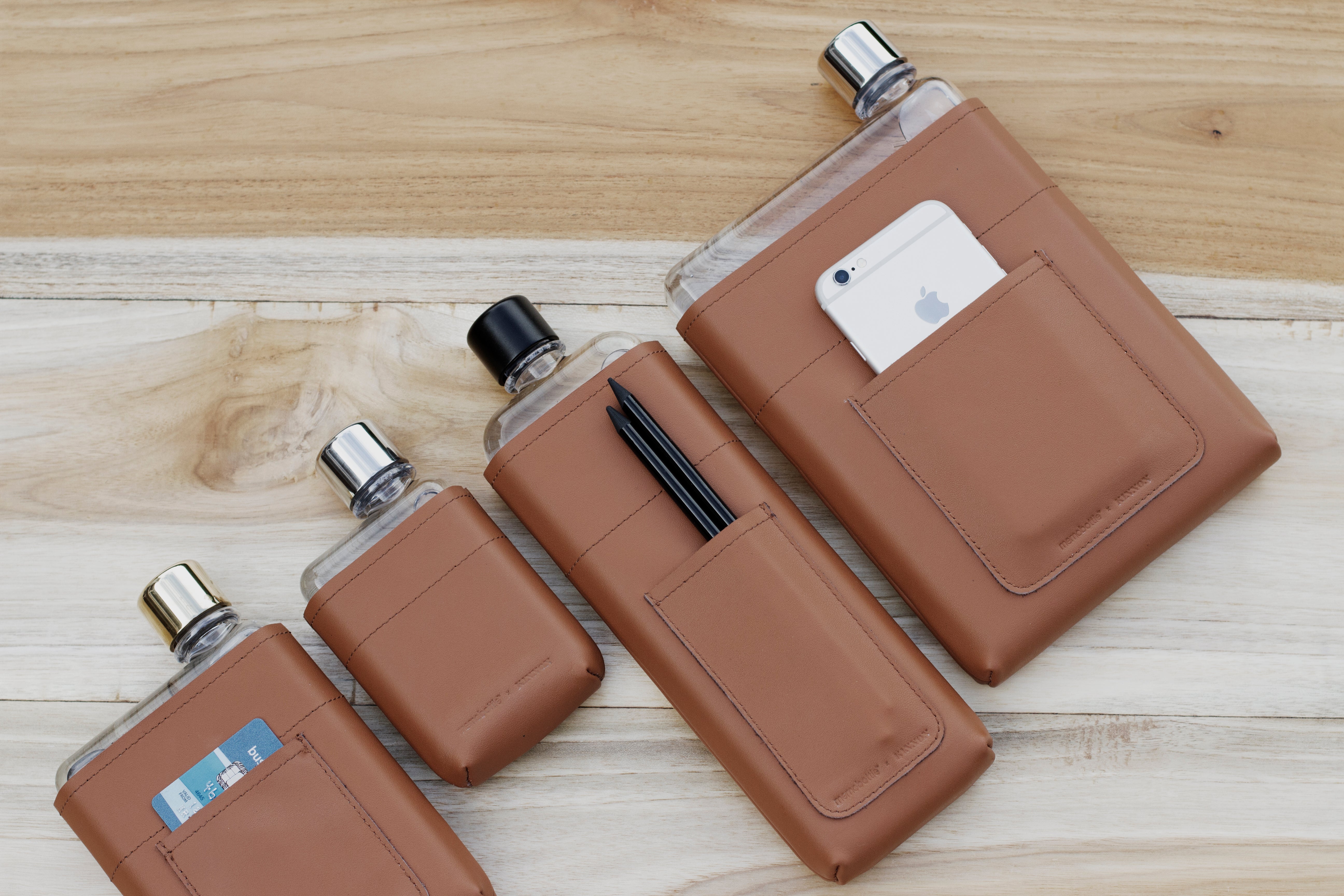 Image: Memobottle
In fairness, Gizmodo praised the design of the first run of Memobottles. I even have one of these larger bottles. My delicate lady grip grows stronger with each swig. Plus it can accommodate a whole bottle of wine, which I highly recommend for when you're purging your inbox of bad press emails.
---
More Design Posts: