On Saturday, the devastating Hurricane Harvey made landfall in southeastern Texas. Although the worst of the storm itself has passed, historic flooding continues to wrack the city of Houston and surrounding areas.
According to CNN, authorities said they have rescued more than 1,000 people from the rising waters, with more than 24 inches of water falling on the Houston area in the past 24 hours as of 7:00 am local time Sunday. Per the AP, federal disaster declarations now indicate Harvey has affected at least 6.8 million people, or roughly one out of every four Texans. Estimated rainfall is now projected at 50 inches of rain, which "would be the highest amount ever recorded in Texas," the AP reported.
How bad is the flooding in Houston? The red exclamation points are waterways that have risen above their banks. https://t.co/oxpSkzP9lX pic.twitter.com/GC6eMeTvK2

— Matt Pearce (@mattdpearce) August 27, 2017
Flooding catastrophe all around Houston underway & will continue. Save your lives. pic.twitter.com/elHskFOTRZ

— Ryan Maue (@RyanMaue) August 27, 2017
Rescue operations in full swing in Houston as people flee flooding from Tropical Storm Harvey. pic.twitter.com/znCJAJCFQL

— Robert Gauthier (@rgaut999) August 27, 2017
Houston metro quickly becoming just an extension of the Gulf of Mexico. We wish we could report the worst is over, but we have a ways to go. pic.twitter.com/q74k2YYOE4

— WeatherOptics (@weatheroptics) August 27, 2017
Houston Mayor Sylvester Turner defended his decision to recommend residents shelter in place, saying it would be impossible to direct the city's 2.3 million residents to safe evacuation routes in light of the massive flooding.
"If you think the situation right now is bad, and you give an order to evacuate, you are creating a nightmare," Turner said.
While the storm was reported to have killed at least one person as of Saturday, by Sunday, the Houston Chronicle reported the body count was suspected to have risen to five people.
Authorities urged residents to shelter in their residences, or even climb onto the roofs of their homes if they were flooding.
This image and the forecast of what is still to fall.... This is surreal. #HoustonFlood #Harvey pic.twitter.com/zK9WojsMAH

— Matthew Sitkowski (@MattSitkowski) August 27, 2017
For comparison since many won't have a frame of reference. pic.twitter.com/Ik4272gUmc

— Garwynn @ XDA (@XDAGarwynn) August 27, 2017
Water pouring in the front door of channel 11 on Sunday morning. #khou11 #Houston pic.twitter.com/X5kDrCpdXN

— The Bishop (@BillBishopKHOU) August 27, 2017
"I know for a fact this is the worst flood Houston has ever experienced," National Weather Service meteorologist Patrick Blood told the Chronicle.
The National Hurricane Center's Atlantic Operations division warned on Twitter that "catastrophic and life-threatening flooding" will continue to be a concern in coming days, while storm surge in coastal areas "will be slow to recede due to the slow motion of Harvey and a prolonged period of onshore flow."
TS #Harvey is producing catastrophic flooding in SE Texas. Nearly 20 in of rain has already been reported in the Houston area. pic.twitter.com/BoLM2eiTKZ

— NHC Atlantic Ops (@NHC_Atlantic) August 27, 2017
Per the Washington Post, the worst flooding was near Houston Hobby International Airport on the southeast side of the city, where so much rain has fallen emergency services are overwhelmed and unable to effectively respond to some calls.
Worse, Harvey will remain nearly stationary over Houston throughout the day, dumping two to four inches of rain an hour, while predictions suggest it may move back over the Gulf of Mexico and make a second landfall on Wednesday.
In mid-afternoon, the National Weather Service's Weather Prediction Center tweeted, "The breadth and intensity of this rainfall are beyond anything experienced before. Catastrophic flooding is now underway and expected to continue for days."
#USCG Video: Coast Guard assess the aftermath of damage caused by #HurricaneHarvey during their search and rescue operations. pic.twitter.com/23eSED1ka5

— USCG Heartland (@USCGHeartland) August 27, 2017
Additionally, Gizmodo reader Michael Adams sent in photographs from a intersection which he said was located directly next to the Texas Medical Center, a large complex of hospitals and clinical facilities in Houston. It's more or less totally flooded out—and the rain is projected to add to the floodwaters in coming days.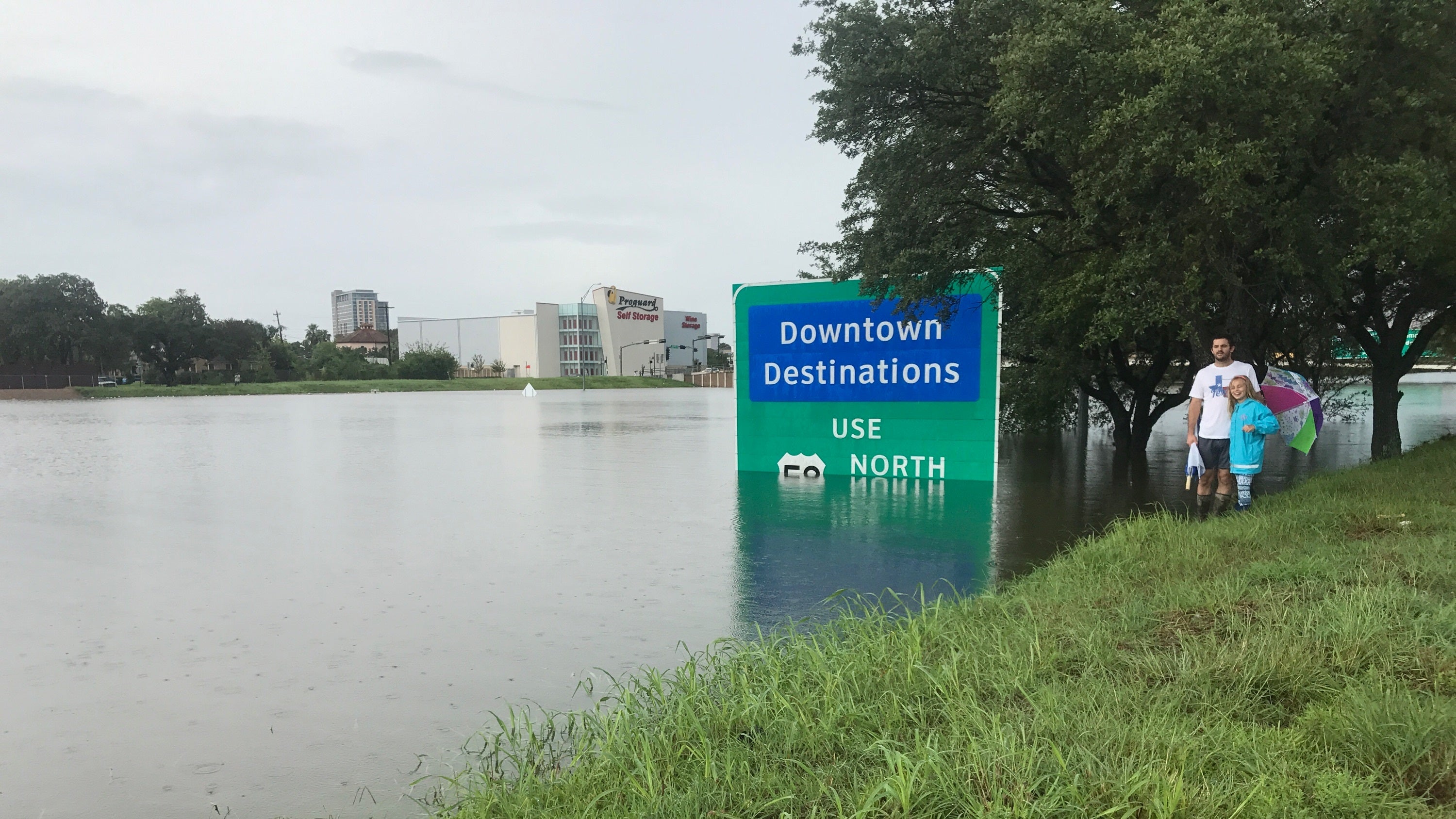 Photo courtesy Michael Adams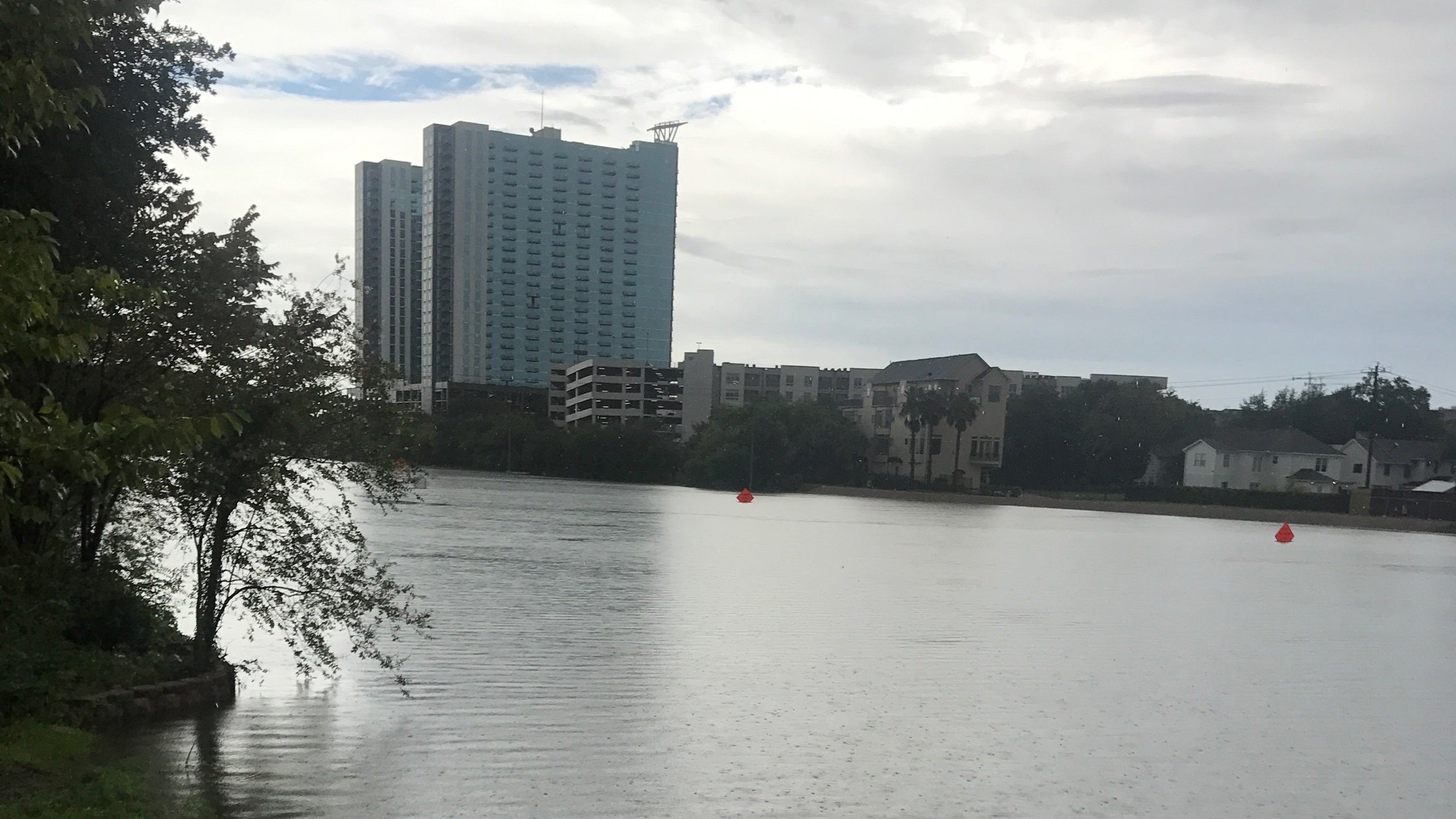 Photo courtesy Michael Adams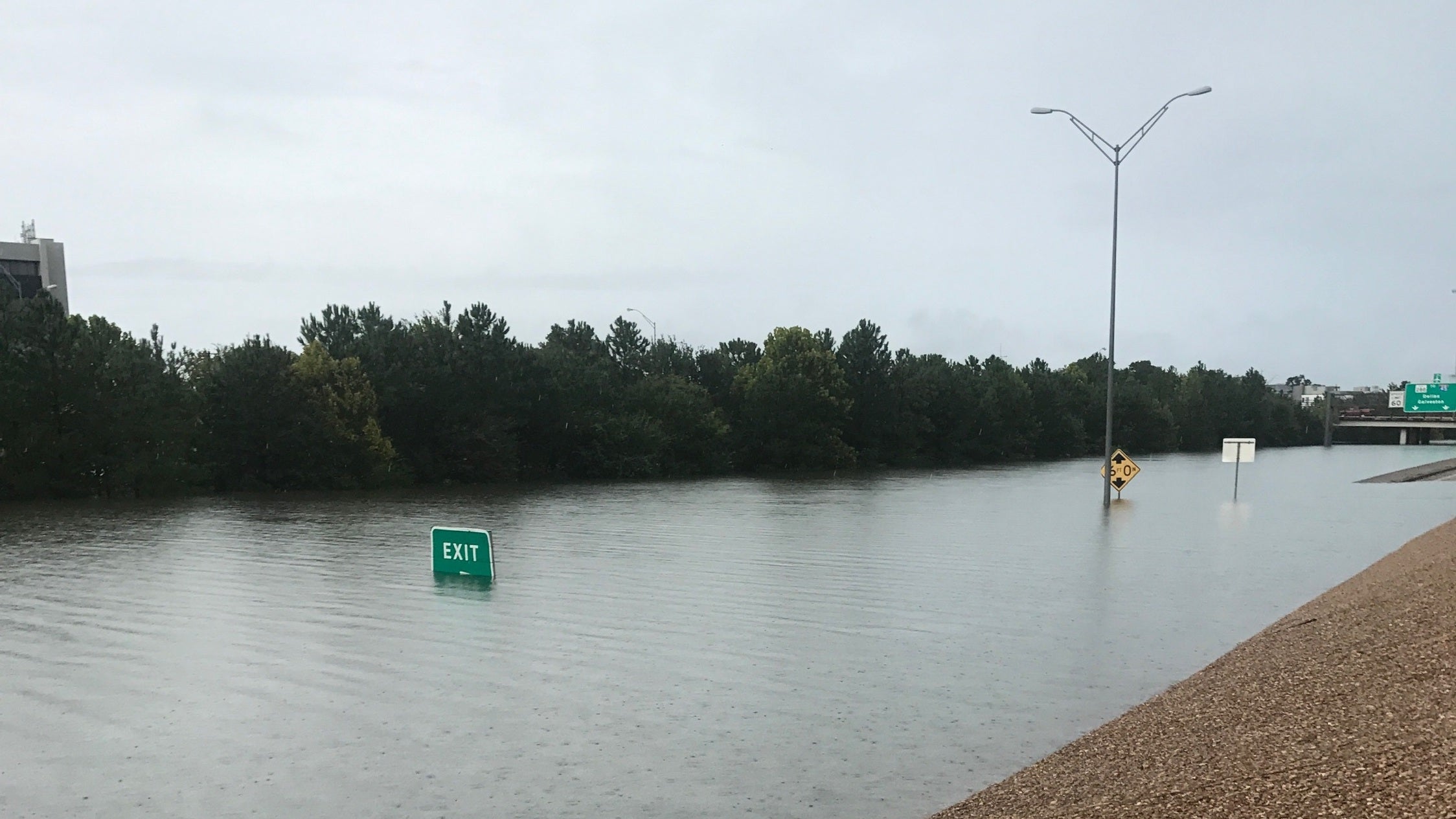 Photo courtesy Michael Adams
[CNN, AP, Washington Post]
---
More News Posts: