Like clockwork, another IFA means another batch of new Sony phones to check out. And while recent years has seen the company abandon its Z-series branding to dabble with another letter at the end of the alphabet before coming back around to Z, there's a growing feeling that Sony is just kind of shovelling them out.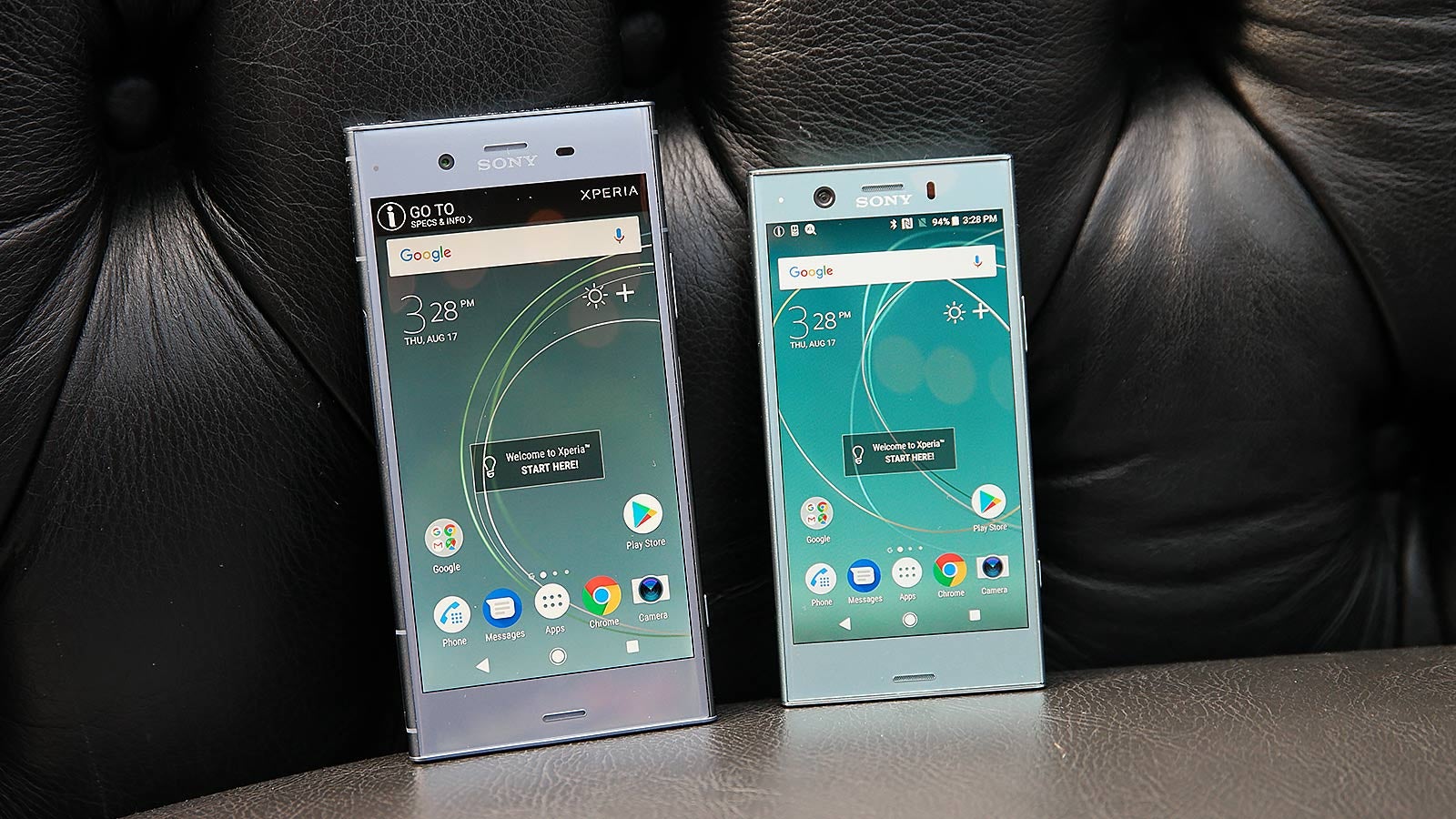 Not a bad looking pair, but not very exciting either.
Take the newly launched XZ1 and XZ1 Compact for example. Sony's 5.2-inch and 4.6-inch handsets look like interesting alternatives to the stampede of Apple and Samsung devices. Specs wise, they tick all the right boxes featuring Qualcomm Snapdragon 835 processors, 4GB of RAM and sharp 19-megapixel rear cameras with 5-axis image stabilisation and the ability to capture super slow-mode clips at up to 960 fps. Both phones will also run Android 8 Oreo out of the box, and Sony says that with its new near stock implementation of Google's OS, it should be able to push out updates faster than other phone makers with complicated skins (I'm looking at you, Samsung).
And in a move that bucks a lot of current trends, the XZ1 and XZ1 Compact will even come with true front-facing stereo speakers, microSD card expandability, IP-68 water resistance, and both a USB-C and 3.5mm audio jacks.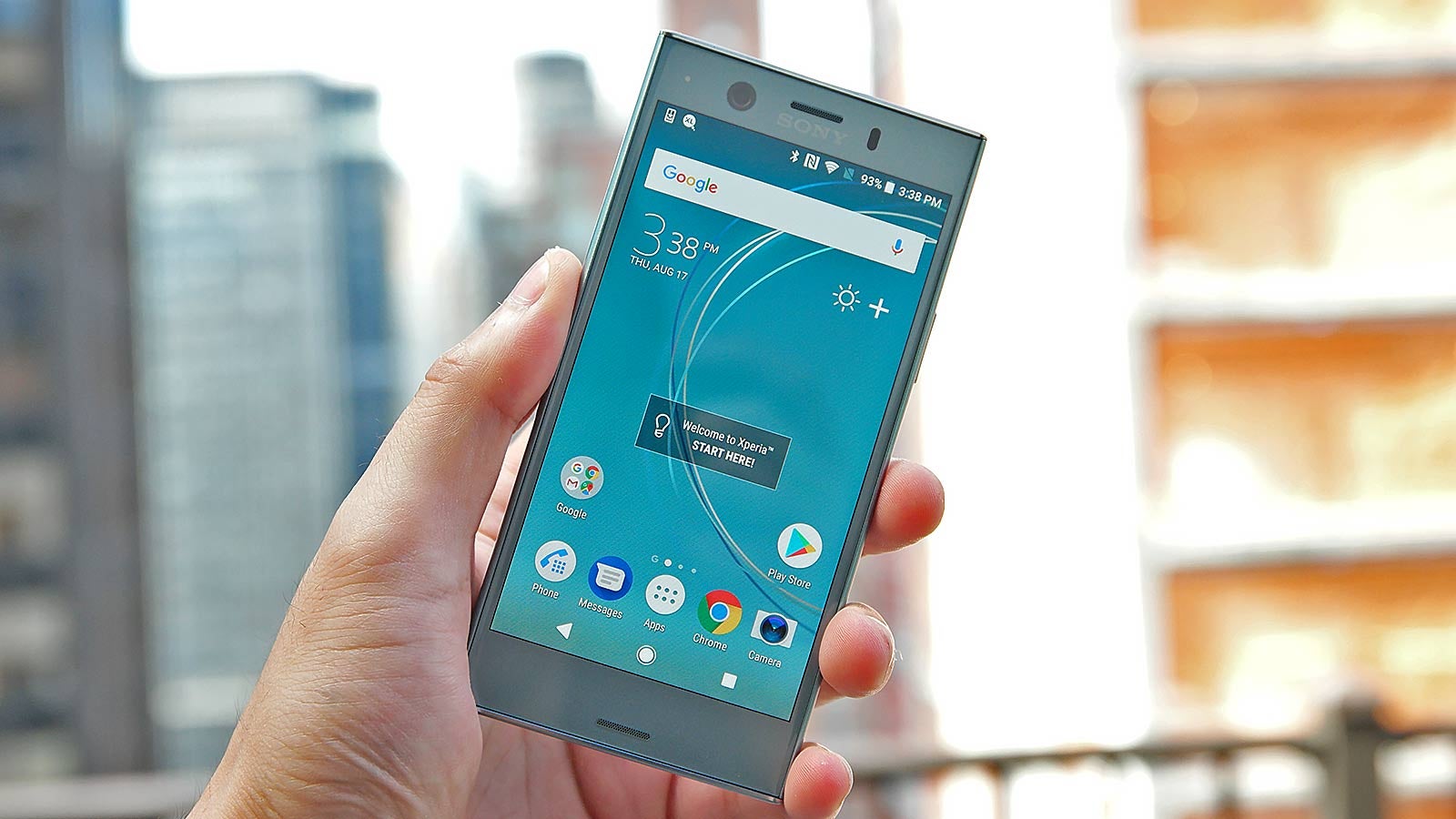 Look how cute the little XZ1 Compact is.
I think the XZ1 compact is particularly impressive, especially in a time when phones are trending larger, not smaller. People who want a small phone with flagship features don't have a lot of options—it's basically the iPhone SE or bust. But the XZ1 Compact doesn't appear to compromise on speed, camera or build quality—all while still maintaining petite, hand-friendly dimensions. The main differences between the Compact and its larger sibling are smaller base storage (32GB vs 64GB), a lower res screen (720p vs 1080p), and the lack of HDR video support.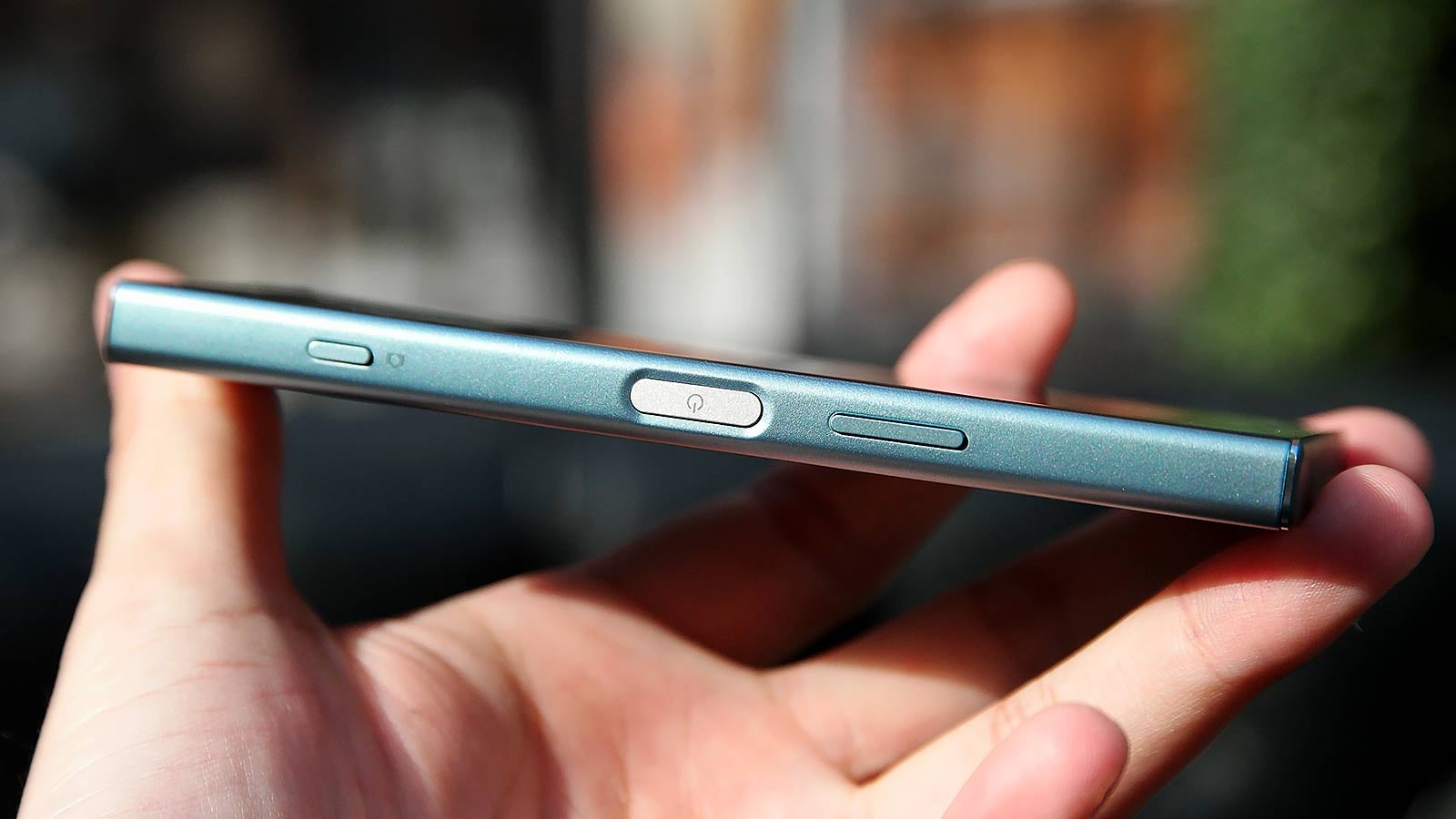 The power button also doubles as a fingerprint reader. Also, check out that dedicated camera button.
But where things start to go south are on elements like the XZ1's design, which hasn't changed much since last year's Xperia XZ, or really, since any one of Sony's Xperia Z-series phones from even further back. Sure, the materials have changed from glass to aluminium, but that boxy body is pretty much the same. And while I'm not going to say that either XZ1 is ugly, their sizeable top and bottom bezels are already out of style.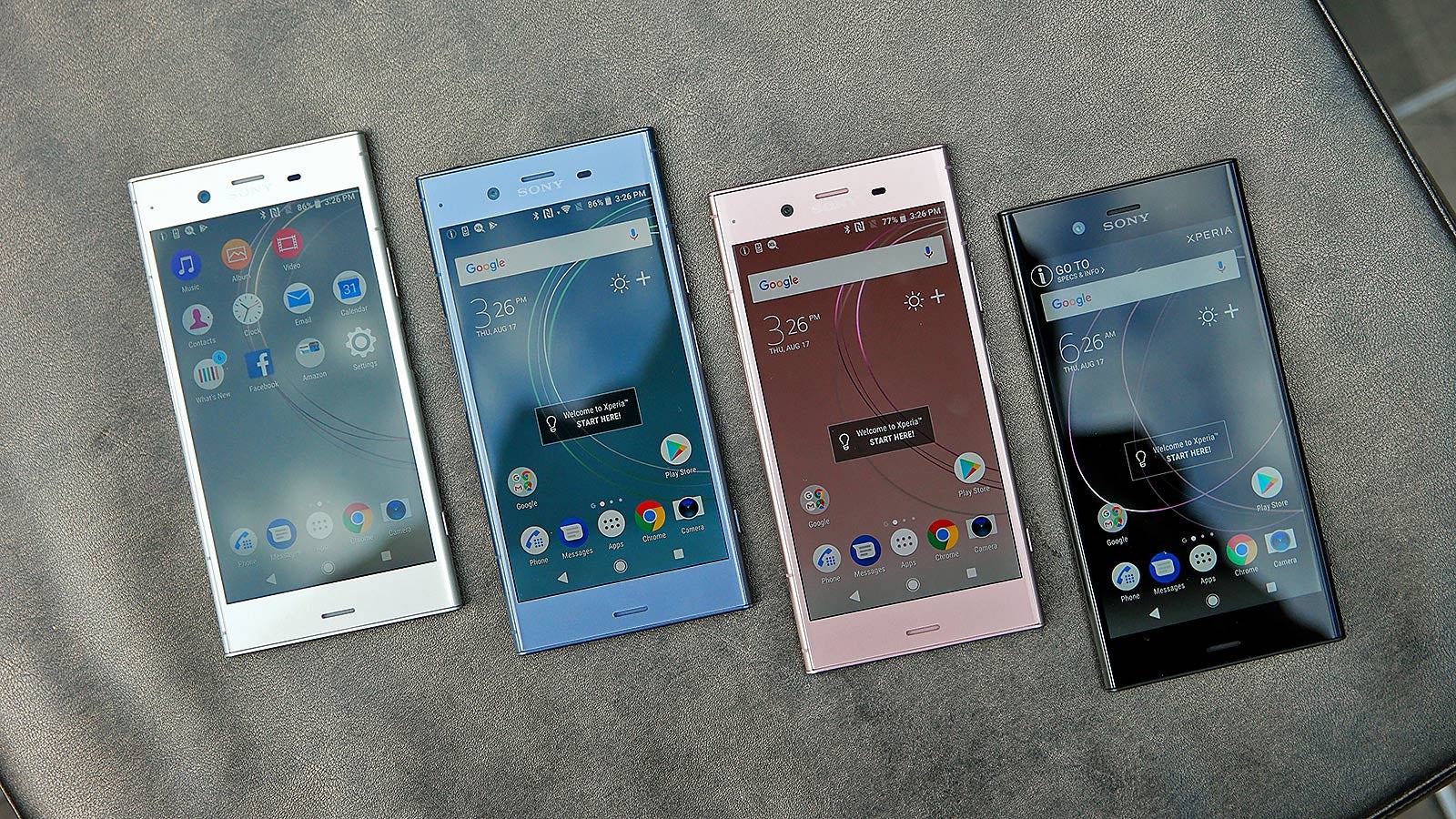 A pretty good selection of colours, except the pink one is going to be exclusive to Asia.
It's also worth noting that unlike other brands, Sony's new offering lacks forward-looking features such as full-screen displays, dual cameras and wireless charging. Now don't get me wrong. I think the XZ1 and XZ1 compact are pretty interesting devices. They have a lot of features (like Sony's signature two-step camera button) that other phone makers don't seem to care about, or at least, can't be bothered to put on their phones. But Sony also keeps leaving too many things out.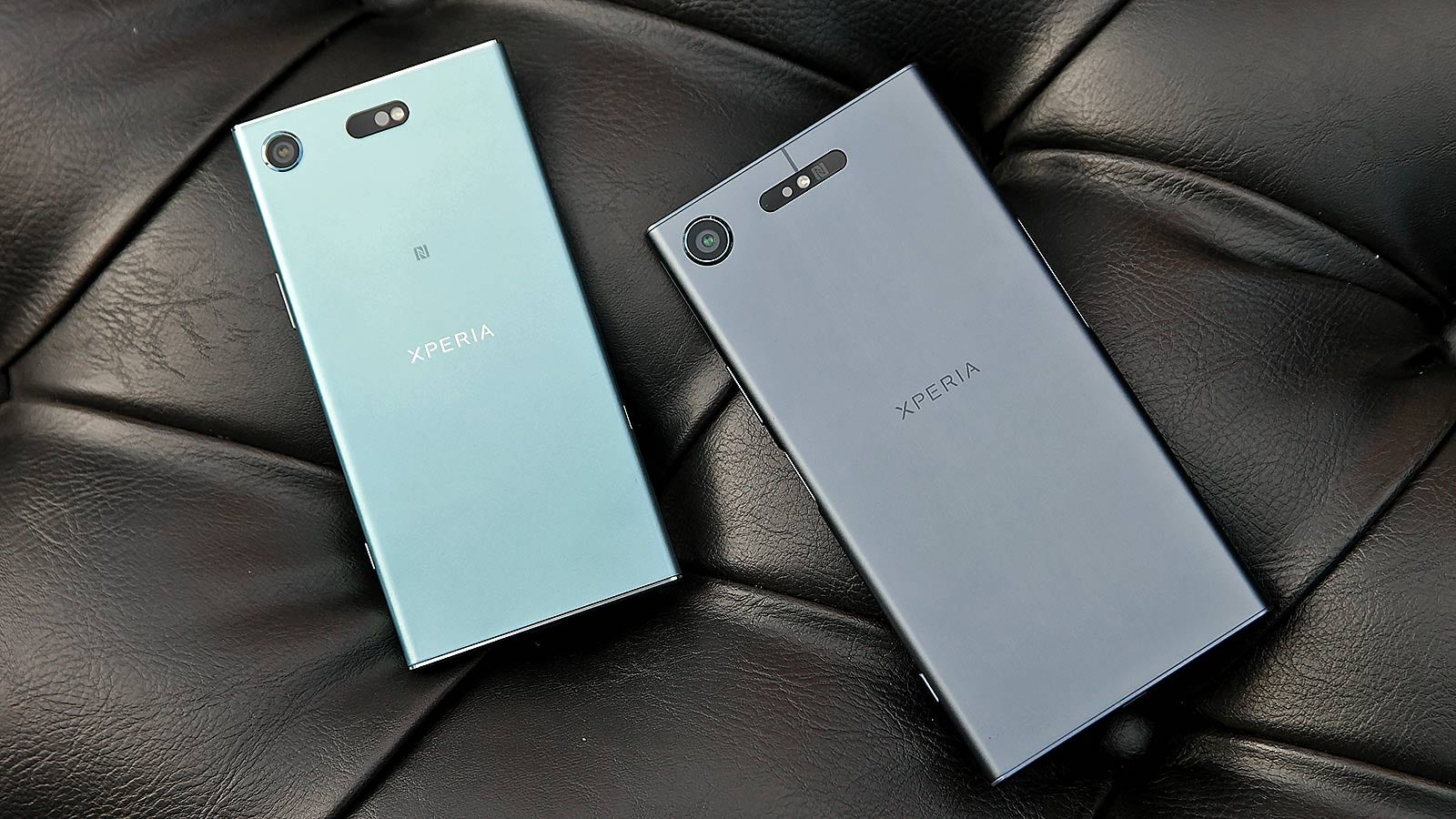 The phones have potential, but there are a few too many oddball decisions.
Every time I seen an Xperia in the wild, it's like running across a four leaf clover or a VW Beetle with a blown-out headlight—it's more novelty than a sound purchasing decision. Sony needs to do a better job of giving people features they want, or at least, give them the things they are expecting, or else people are going to continue overlooking what would otherwise be an appealing device.