Back in the halcyon days of 2013, you could buy a brand new, handmade Vertu phone with an underpowered processor and an outdated operating system for £7,000. But today, my friend, Vertu is drowning in debt and auctioning off these hilarious relics of excess with bids starting at a few hundred pounds. It's ironic because that's how much Vertu should have charged in the first place.
The aptly named auction house G. J. Wisdom & Co is organising the sale, and you can browse the many great deals here. The lots come from the recently shuttered manufacturing facility and include dozens of Vertu phones. Some, like this Ferrari-branded Vertu Blackberry copycat (wow, just let that trio of brands soak in) are relatively cheap: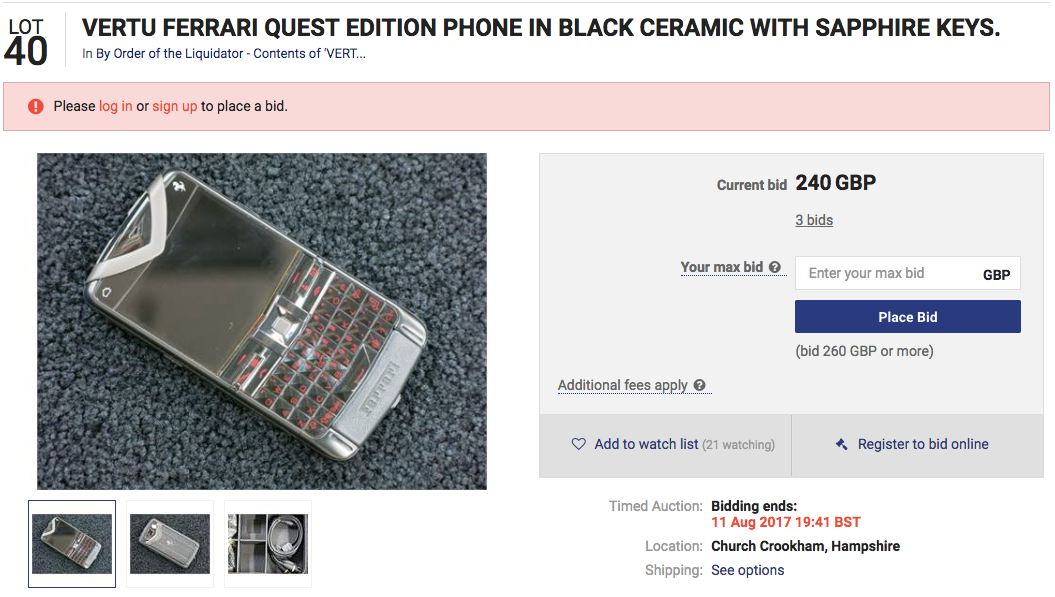 Screenshot: G. J. Wisdom & Co
Others are slightly more expensive. There's one monstrosity with the title "Vertu Constellation Quest Phone in 18KT Red Gold with Diamond Pillow" that's currently priced at £1,250. Depending on how much real gold and diamonds are in it, though, this thing might be a good chop shop candidate, especially since it looks like something you'd find underneath a pile of 10-year-old dog shit in Paris Hilton's closet: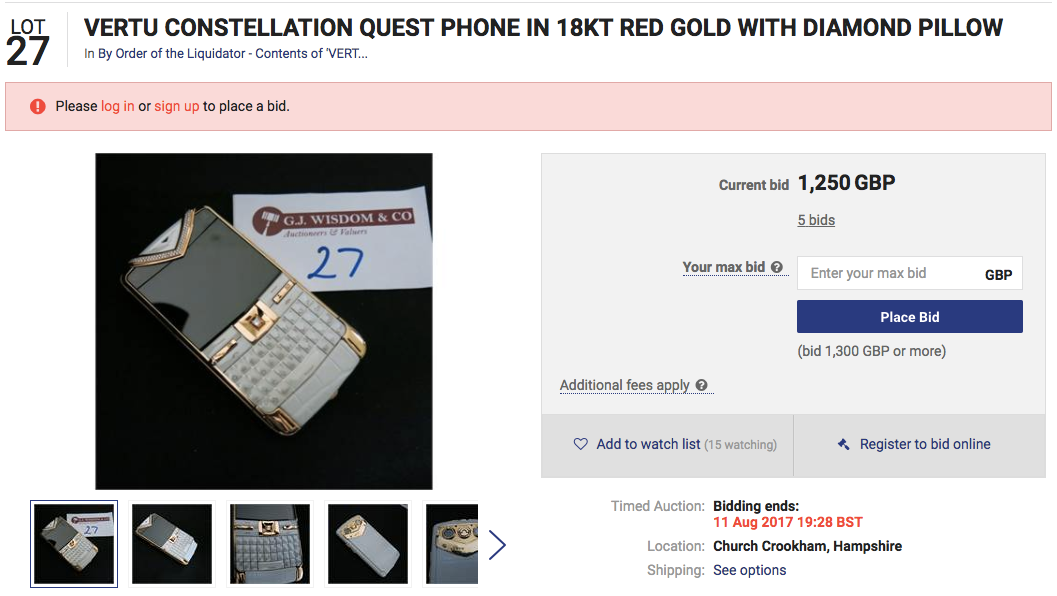 Screenshot: G. J. Wisdom & Co
But if you're feeling really spendy, you might consider buying the "Entire Contents of the Vertu Museum Collection." This lot includes 105 various Vertu phones as well as some boxes and stuff. So far, one person has bid £20,000 for the treasures, which really isn't a bad deal if you consider the retail value of these phones was probably hundreds of thousands of pounds a few years ago.
Therein lies the rub, though. Vertu was always a sick joke, a luxury brand that targeted rich people with catastrophic self-esteem issues. It was always a bold approach to sell outdated phones wrapped in calfskin and trimmed in gold for upwards of £38,000 per device. The hubris, one could argue, was admirable in a way.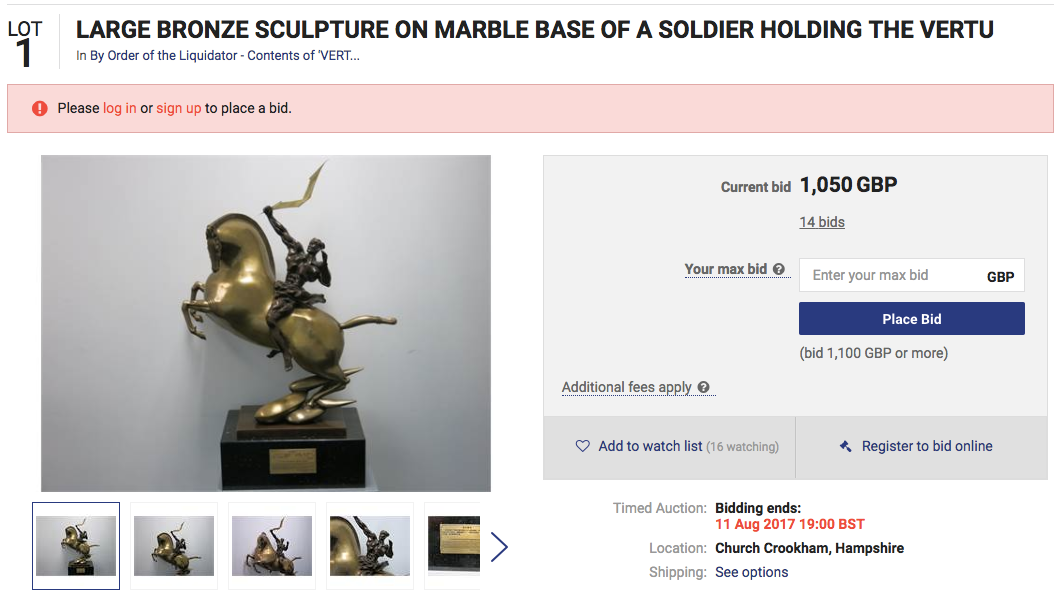 Screenshot: G. J. Wisdom & Co
Predictably, however, the Vertu business model just didn't work. This is a company that owned a 1.1-metre-tall bronze sculpture of a godlike man straddling a bucking bronco while thrusting the Vertu logo towards the sky like a bolt of lightning. It's almost as if Vertu lacked insight and thought it might be invincible. Now, you can buy that sculpture, alongside the rest of the company's most treasured items, for mere pennies. [TNW]
---
More Business Posts: