Today Apple took to the stage to seduce us with shiny new gadgets that we should definitely spend an absurd amount of money on because they are supposed to change the world. They might even save our lives—and Apple wants to make sure you know that with its super emotional opening videos. Fit with a stirring soundtrack, heart-rending narratives and...wait, was that a staged car crash?
During Apple's event on Tuesday in the Steve Jobs Theater, the company played a video that featured a number of people describing how the Apple Watch has changed their lives. You may have gotten lost in the emotion of it all, and perhaps you missed how the tech behemoth recreated a potentially deadly car accident to show off the tiny wrist computer's SOS mode. Here's a still of an Apple Watch user in a wrecked car on the side of the road.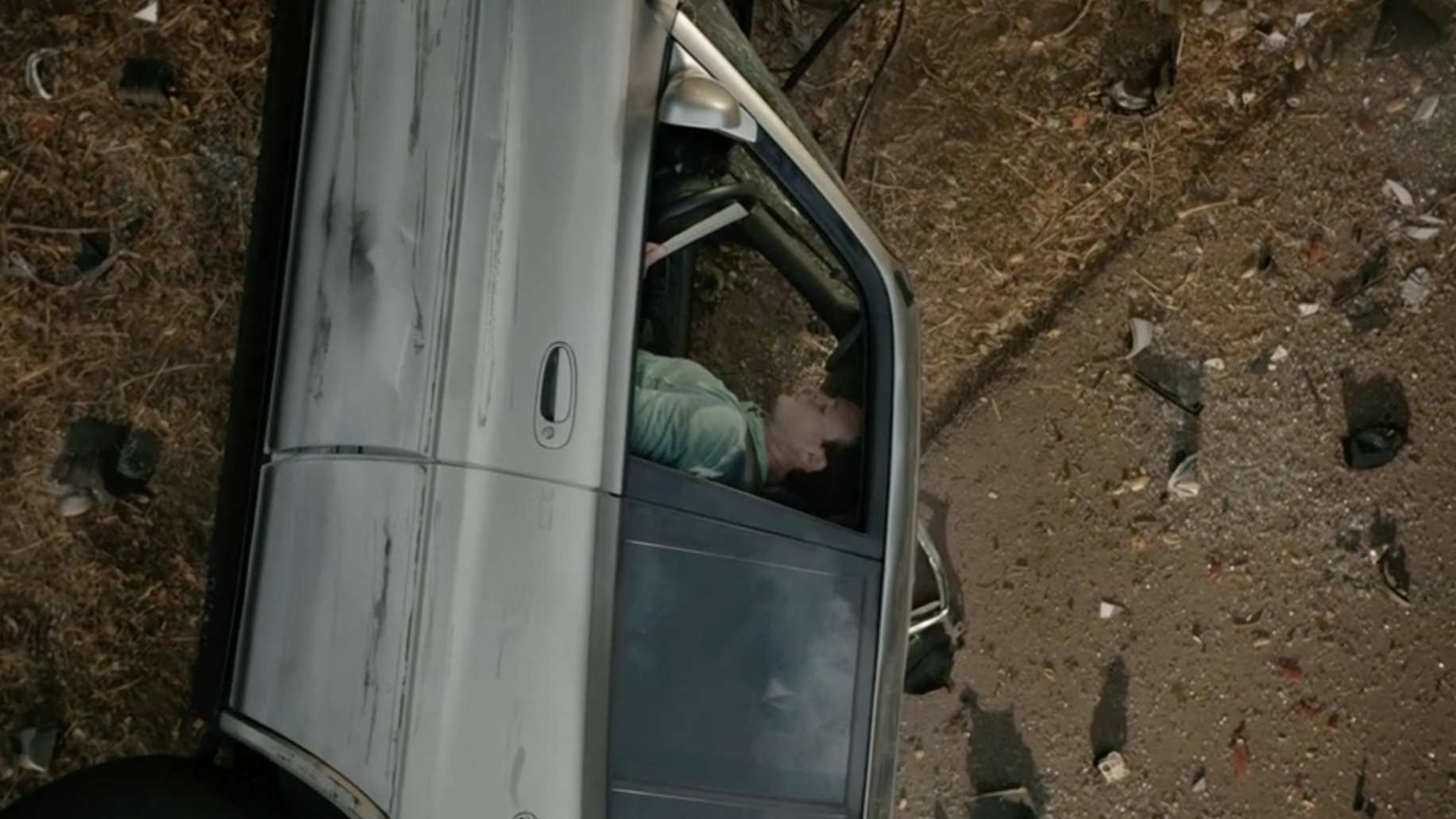 Photo: Apple
Now here he is, sitting next to the car, still committed to selling you that sweet product on his wrist. Look how intact it is! Nothing is so quintessentially Silicon Valley as capitalising on your devastation.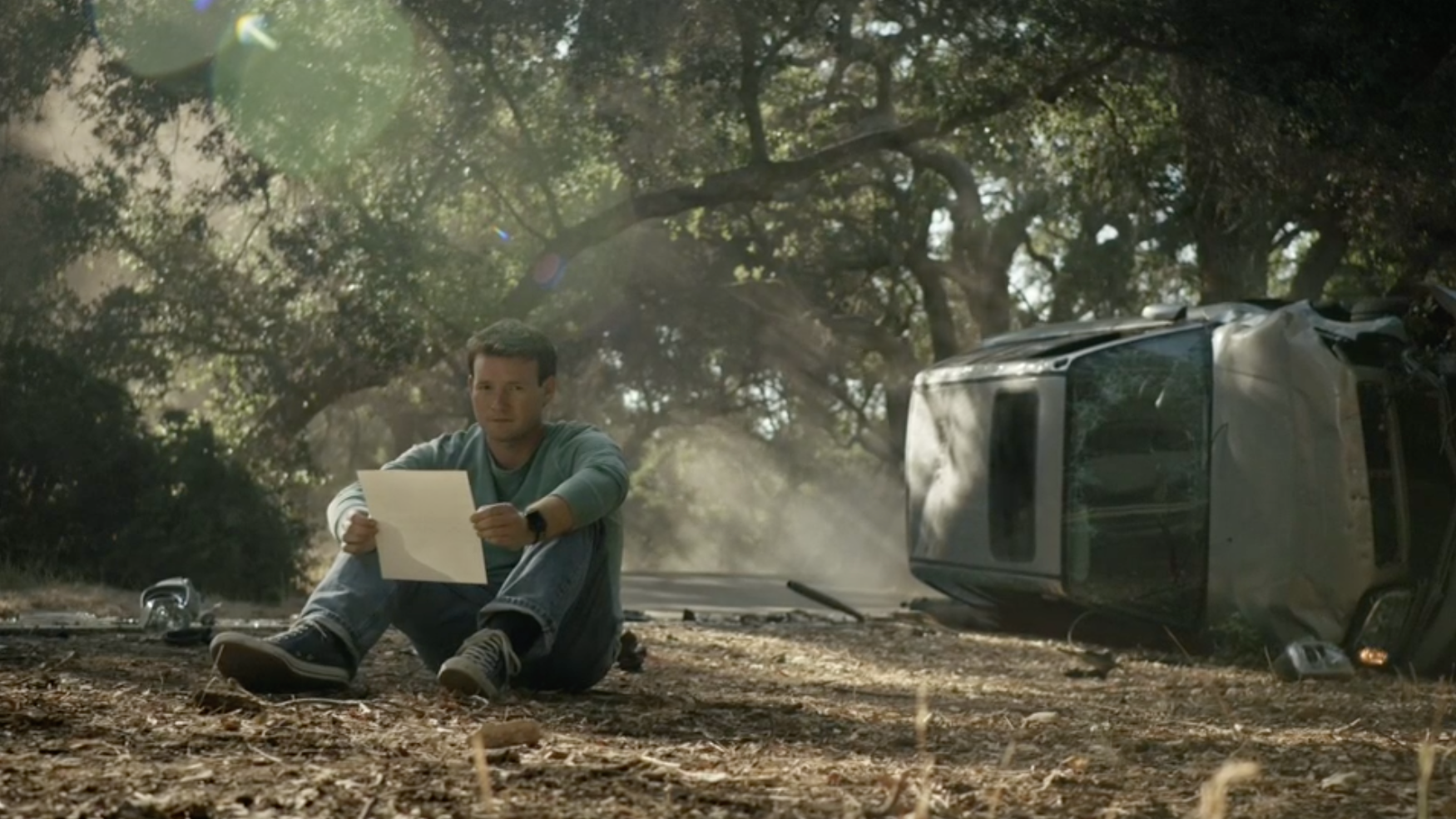 Photo: Apple
An Apple Watch actually did help someone call emergency services following a serious car crash earlier this year—the Watch's SOS mode reportedly enabled university student Casey Bennett to reach them when his phone was out of reach. And there have been other cases where the Watch has played a real role in helping to save lives. But to see the company recreate a horrifying car crash just for an advert—really, Apple, it's a bit much.
---
Everything Else From Apple's iPhone X Reveal Event