A large fire at an ammunition depot in central Ukraine has triggered a series of massive explosions, prompting the evacuation of about 30,000 people. Hinting at sabotage, the country's Prime Minister said "external factors" could be attributed to the blasts.
The explosions happened early Wednesday (local time) near the town of Kalynivka, which is situated 120 miles from the capital, Kiev. During the night, a military base near the ammunition dump caught fire, causing officials to shut off the facility's electricity and gas supply.
Video of the explosions at a military ammunition depot in central Ukraine seen early on September 27. pic.twitter.com/OU9v3Fxnfn

— RFE/RL (@RFERL) 27 September 2017
The explosions destroyed at least four residential buildings nearby, but authorities haven't reported any deaths. At least two people have been reported injured.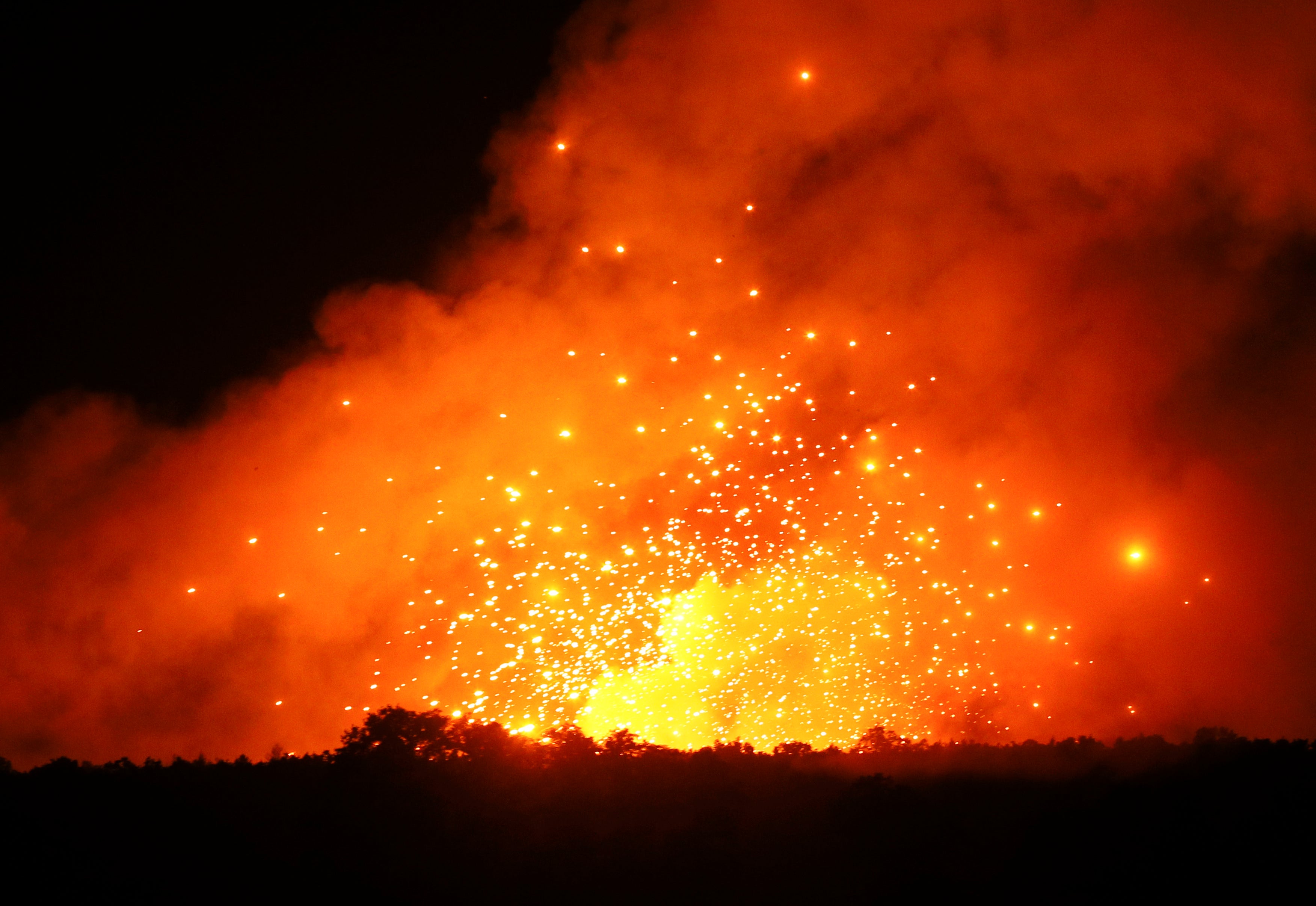 Image: AP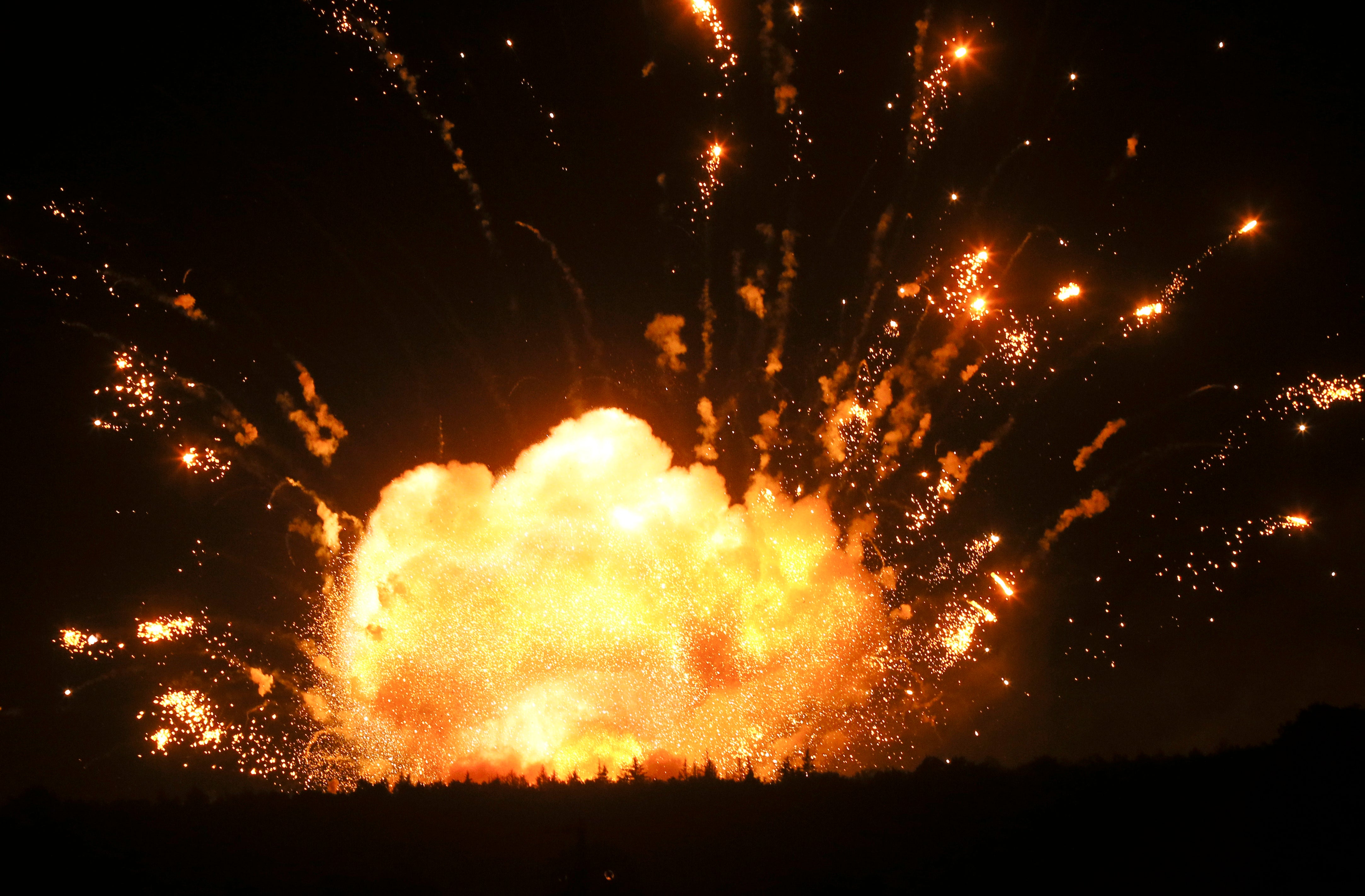 Image: AP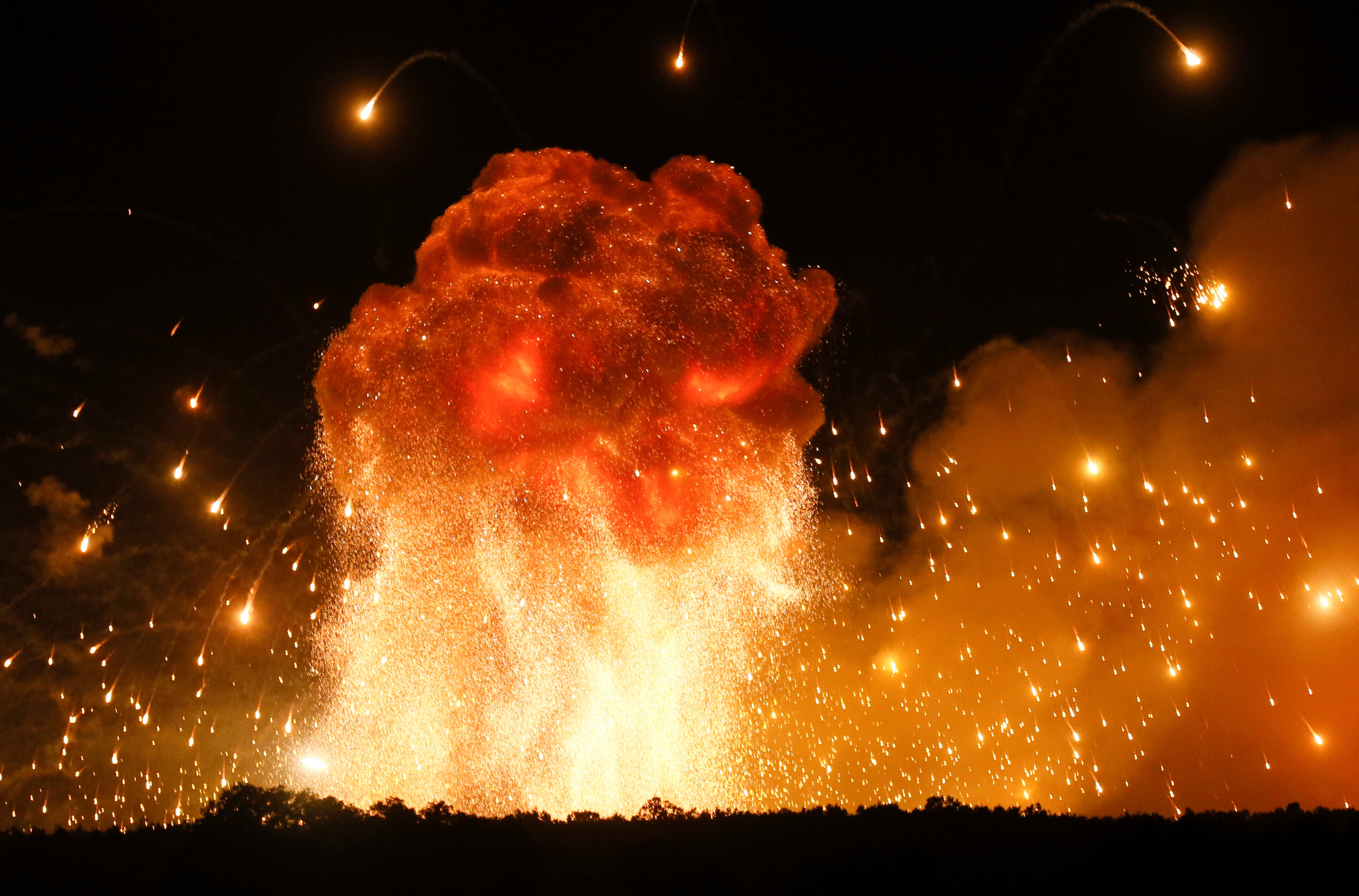 Image: AP
Video and photos of the explosions show a massive fireball erupting from behind a forest wall. Rocket artillery and tank shells could be seen bursting from the scene, flying haphazardly in all sorts of directions. Hours later, smoke could still be seen billowing from the wrecked depot.
Airspace around the site has been closed by authorities, and train traffic diverted. According to local media, around 188,000 tonnes of munitions were kept in the warehouse, including rockets for "Grad" multiple grenade launchers.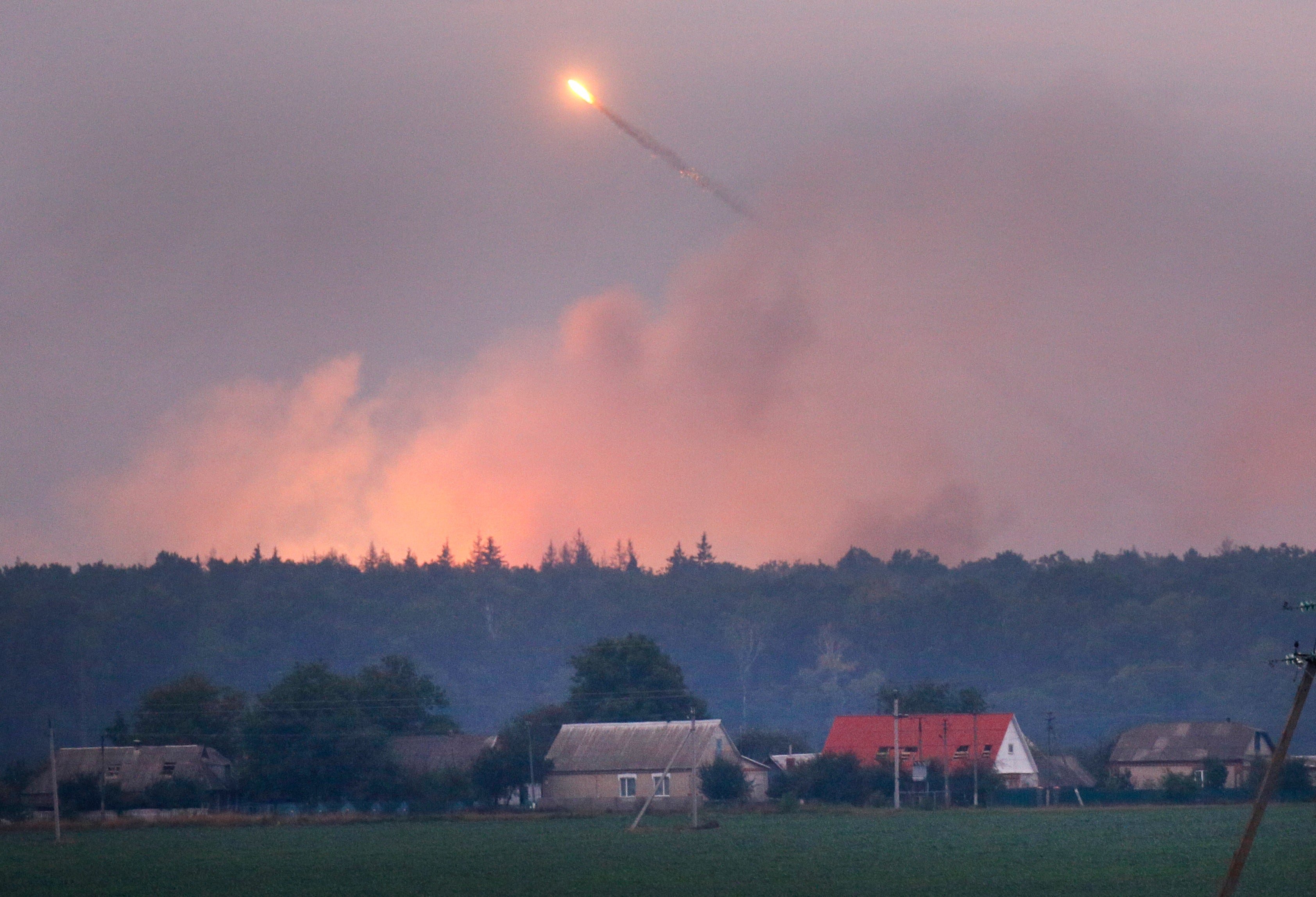 A possible stray rocket seen whirling above the depot. (Image: AP)
The cause of the fire is currently under investigation. Ukraine's president, Petro Poroshenko, called for an urgent meeting of the country's top officials to discuss the incident. A spokesperson for the Ukrainian Security Service told Unian news that the fire is being treated as a deliberate case of sabotage, though no further details were given.
This latest incident comes just seven months after a similar incident in Balakliya near Kharkiv, Ukraine (video above). The March 23rd, 2017 munitions blast prompted the evacuation of 20,000 people—an incident later blamed on a Russian-commandeered drone. Ukraine and Russia are currently embroiled in a bitter border dispute that, in addition to these alleged attacks of sabotage, has seen targeted cyberattacks on Ukraine's power grid, among other acts of aggression. [Independent, Associated Press via ABC News, NYT]