Google Home is already a smart speaker of sorts, but since every company wants to take on Sonos these days it's gone and revealed something new and (presumably) better. It's Called Google Home Max, and it actually looks like a speaker, rather than some sort of weird plant pot.
Max has the inventively named smart sound, which is exactly how it sounds. It uses AI to alter the sound according to the environment you're in, automatically tuning itself to optimise the audio. Apparently it only takes a few seconds to adjust itself. Max will also change the sound according to your context, such as lowering the volume in the morning.
Orientation doesn't matter, and Max will readjust itself based on how you position it and whenever you move it.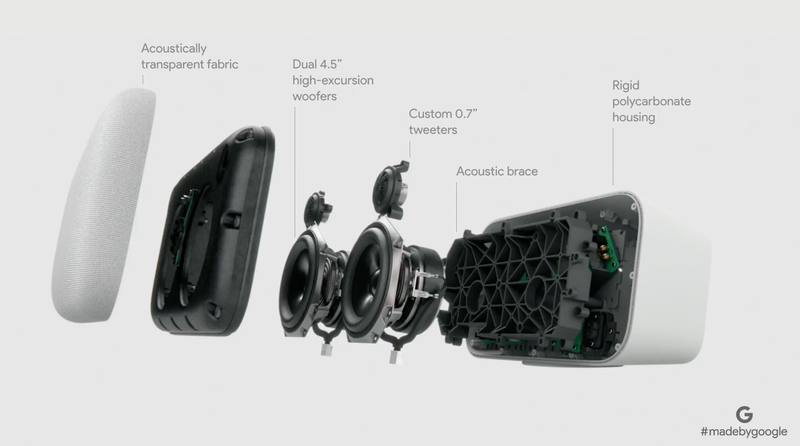 Google 'obsessed over the bass', and is supposedly 20 times more powerful than the standard Google Home. I can imagine my previous neighbours would love these, because using it would piss me off immensely. It also supports Google Cast, Bluetooth, and aux-in, so you can plug all your existing devices in. As you would expect, it has Google Assistant built in.
It'll be available in the US in December for $399 ( £301), available in Chalk and Charcoal (read: black and white). It'll be available in other Google Home territories (like the UK) sometime next year.
12 month subscription to YouTube Red, and that has me wondering whether that means it'll finally launch outside North America.
More from Google's Pixel 2 Reveal: