Alongside the second trailer for Star Wars: The Last Jedi, the new poster has also been revealed.
It's a big mashup of all your favourite characters from the film, with Luke Skywalker looming over them all. But our favourite part is that, right in the middle, is the late, great, Carrie Fisher.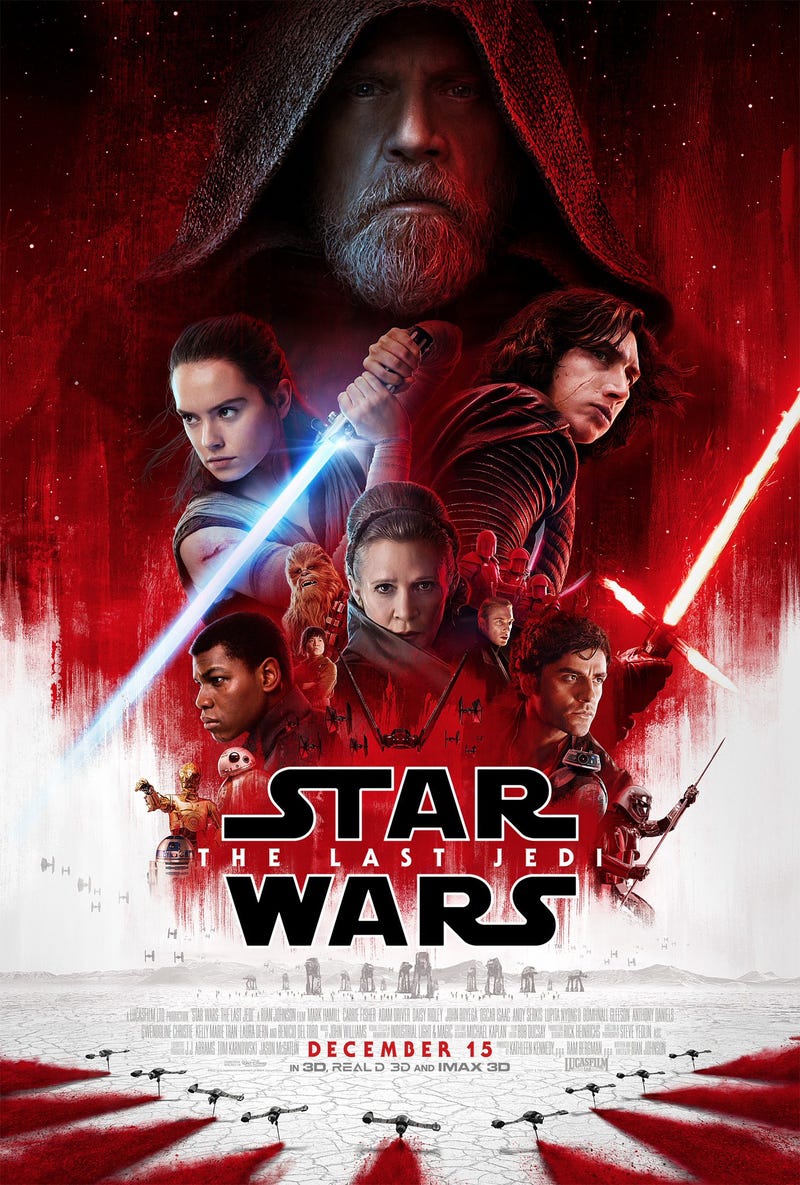 One other thing to note here is that Kylo's Command Shuttle is in the poster, which we haven't seen yet in anything from The Last Jedi. Beyond that, though, it's basically your standard, beautiful Star Wars poster. Here's a breakdown.
---
More Star Wars Posts: