For a brief shining moment, Walmart allowed anyone with a quick clicker finger to pre-order Google's next smart speaker, the Google Home Mini. Unfortunately, that speaker isn't expected to actually be announced until later today.
Oops.
The speaker was available online for a glorious few minutes yesterday afternoon, which suggests someone maybe hit the live button a day early—as Google's event is expected to start today, 4th October, at 5pm.
This isn't the first leak for Google's upcoming slate of products. Two weeks ago Droid Life reported on leaks of nearly every major product expected to be announced at tomorrow's event, including the Google Home Mini. But those leaks were primarily just pics of the device. Thanks to Wal-Mart we now know a little more.
The box the Home Mini comes in is 4.53 x 4.53 x 4.72 inches. While we know it isn't a perfectly square device we can assume it will at least be about 4-inches wide and will weigh well under a pound.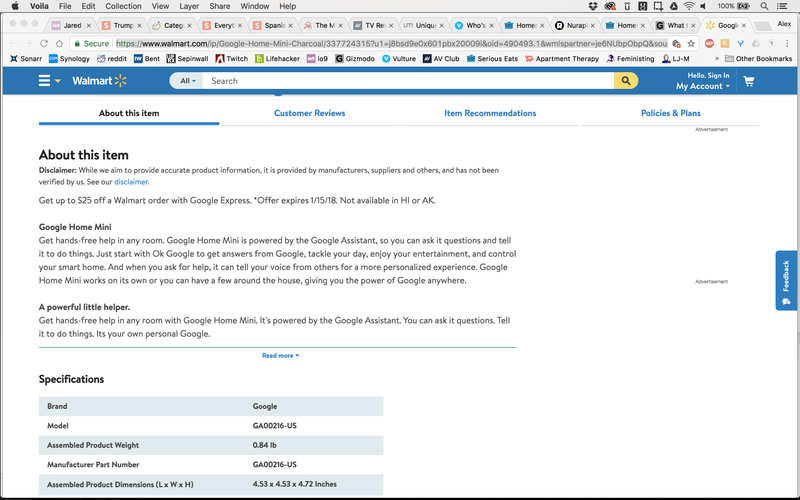 Any further details about the Google Home Mini (what more could you want to know) will have to wait for tomorrow's event, but keep your eye out until then. Last year Verizon leaked Google's whole new phone just before the event, while Amazon leaked a whole new iPhone a month earlier.
Gotta love those retailers who are so eager for sales they'll take all the wind out of the sails of some of the largest tech companies on the planet.
---
More Google Posts: