Long before robots like R2-D2 or the Terminator hit the silver screen, a 1956 movie called Forbidden Planet featured a humanoid automaton that, in all likelihood, blew your grandparents' minds. Robby the Robot might be primitive by today's movie prop standards, but the three-piece costume is so iconic that it recently sold at a Bonhams auction in New York for a staggering $5,375,000 (£4,043,613).
The auction makes Robby the Robot the second most expensive movie prop of all time, topped only by Marilyn Monroe's white dress from the 1955 film The Seven Year Itch, which sold for $5,520,000 (£4,152,696) at auction six years ago.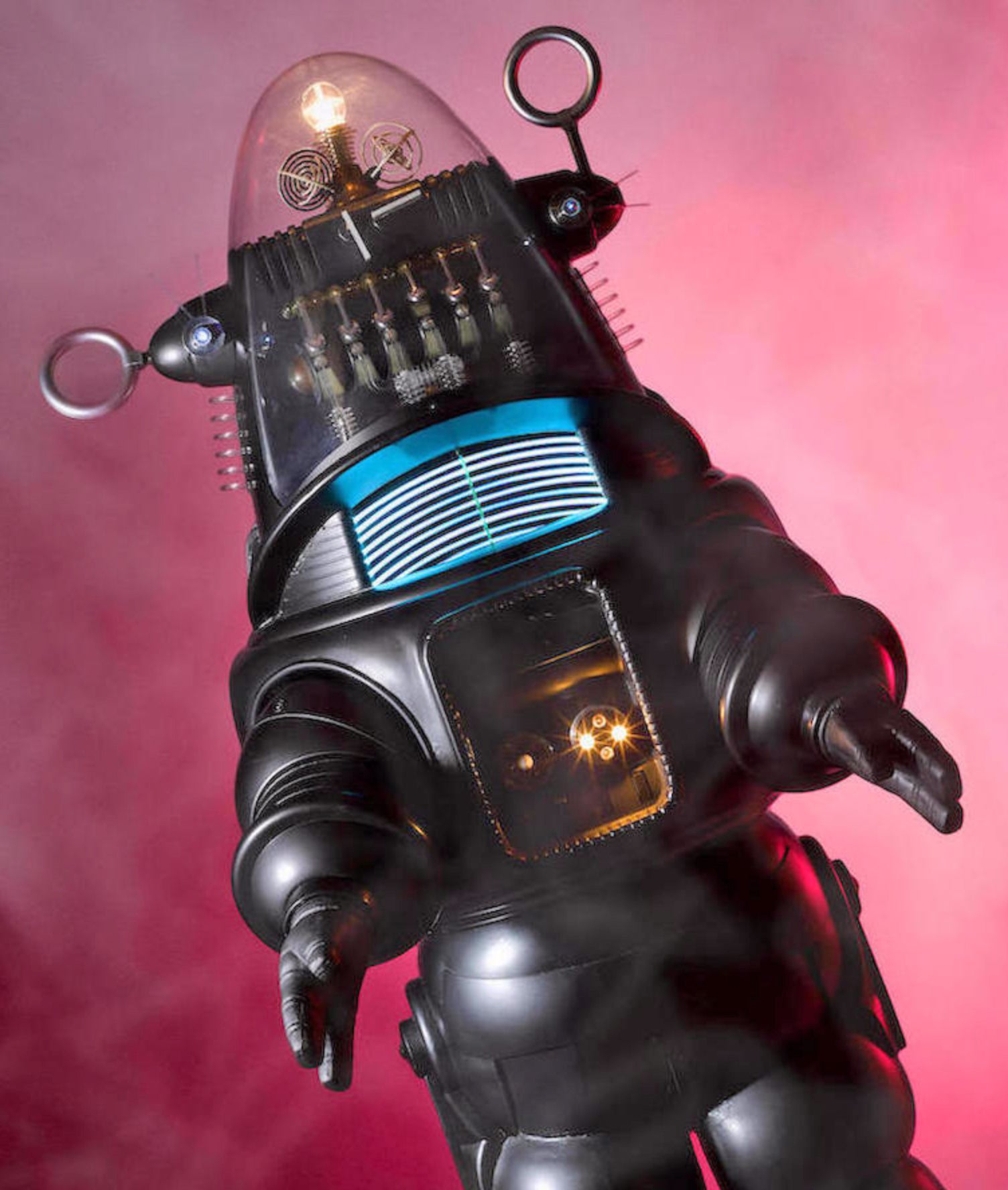 Photo: Bonhams
While a robot like Robby would be realised today using an actor in a motion capture suit and sophisticated computer graphics, in 1956 it was built by MGM's in-house prop shop from plastic, metal, rubber and other futuristic-looking components like a spinning gyroscope (ooh!) and even neon lights.
Five 12-volt DC motors kept all of Robby's spinning features running, and contributed to the costume's 120-pound weight—carried by a strong stunt person who took many, many breaks while shooting. A special rig was even built to allow the performer to rest without having to completely remove the costume.
Robby the Robot cost somewhere around $100,000 (£75,230) to build back in 1956, which would be the equivalent of spending close to £750,000 to build a single prop today. Obscenely expensive, yes, but over the years MGM got a lot of use out of Robby, with the robot appearing in countless other movies and TV shows, including Gremlins, The Twilight Zone, Mork & Mindy, and Lost in Space.
In 1970 the prop was purchased by a private collector who put it on display at a Hollywood-themed museum, but in 1979 it was acquired by another collector who restored Robby the Robot to its original condition using spare parts and replicas cast from original components, like his hands and see-through bubble dome. There's no word on whether or not Robby's new owner plans to put it on display again, or keep it as part of a private collection. [Bonhams via New Atlas]
---
More Movies Posts: