99.9 per cent of the time, I'm sure every Gizmodo staffer is just like you: thoughtfully researching what products to buy, carefully anticipating how each purchase might turn out, and smartly considering our budgets, before handing over our hard-earned cash. But despite what you may think, we aren't perfect, people! Sometimes we make mistakes. Other times we fall for stupid, misleading Instagram ads. Sometimes awful shit just happens. So here's a list of our biggest purchase regrets of 2017.
If you have one (c'mon, I know you do), please share it in the comments.
---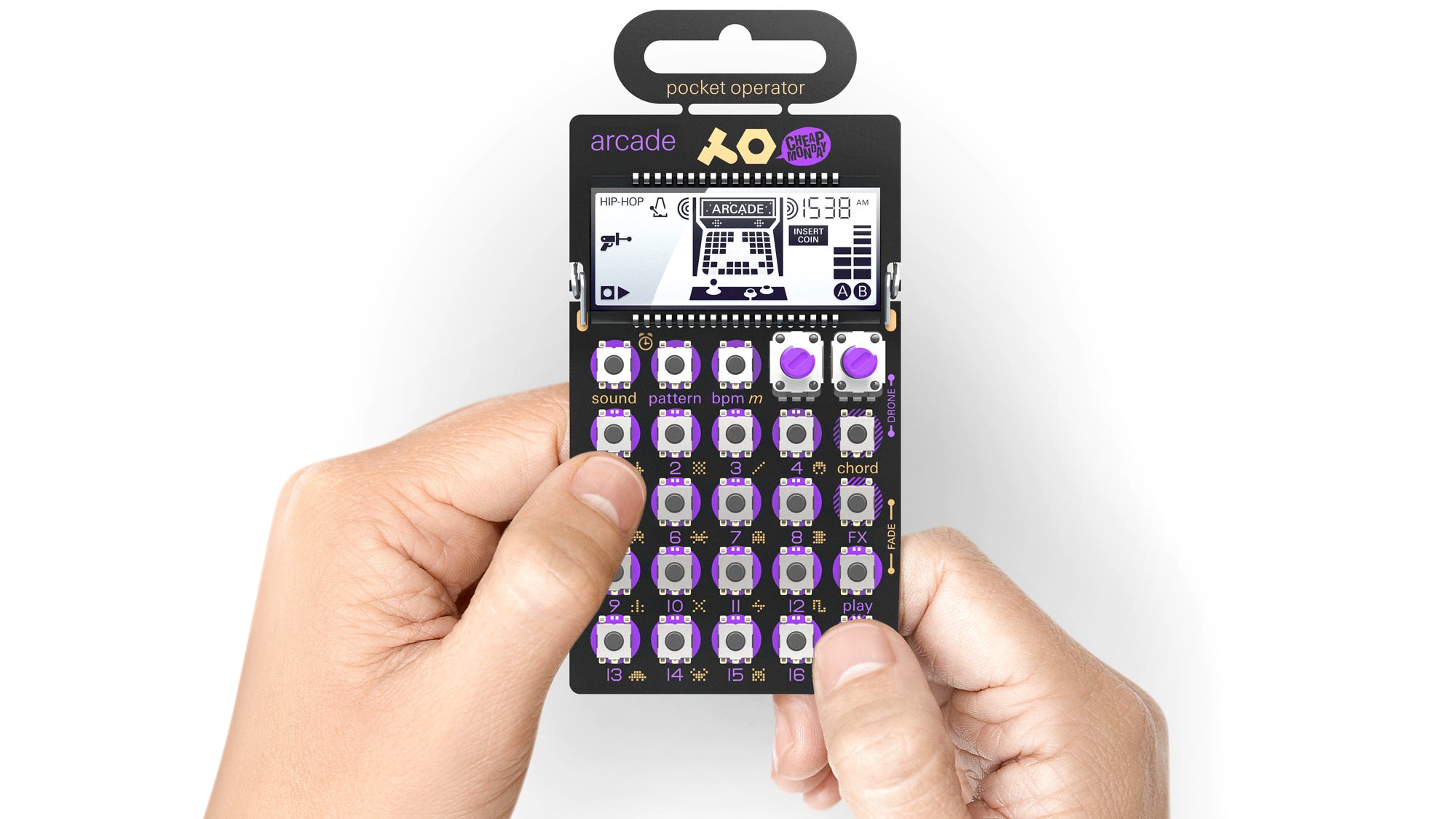 Image: Teenage Engineering
Teenage Engineering Pocket Operator PO-20
What looks like nothing more than an old-school calculator with a funky LCD display has turned into one of the most dangerous distractions in my office. I picked up one of Teenage Engineering's Pocket Operator miniature sequencers on a trip to New York earlier this year, with the naive intentions of only occasionally playing around with it, composing a catchy bleep-bloop tune whenever the creative urge struck. But the tiny electronic instrument is incredibly complex and capable for its size, letting you create far more than just a simple drum beat. Mastering all of its nuances and capabilities requires a lot of time just playing around with it, and time and time again I've found myself disappearing into a dangerous rabbit hole of YouTube video tutorials, or just listening to the electronic tunes created by musicians far more talented than I am. My desk is perpetually covered in digital distractions, but none of them pose as much of a threat to my productivity as the PO-20 does. Do I regret the purchase? No, but it's the only gadget that has to remain buried at the bottom of a drawer when I'm racing a deadline, or when I need to pretend to be a responsible adult. - Andrew Liszewski
---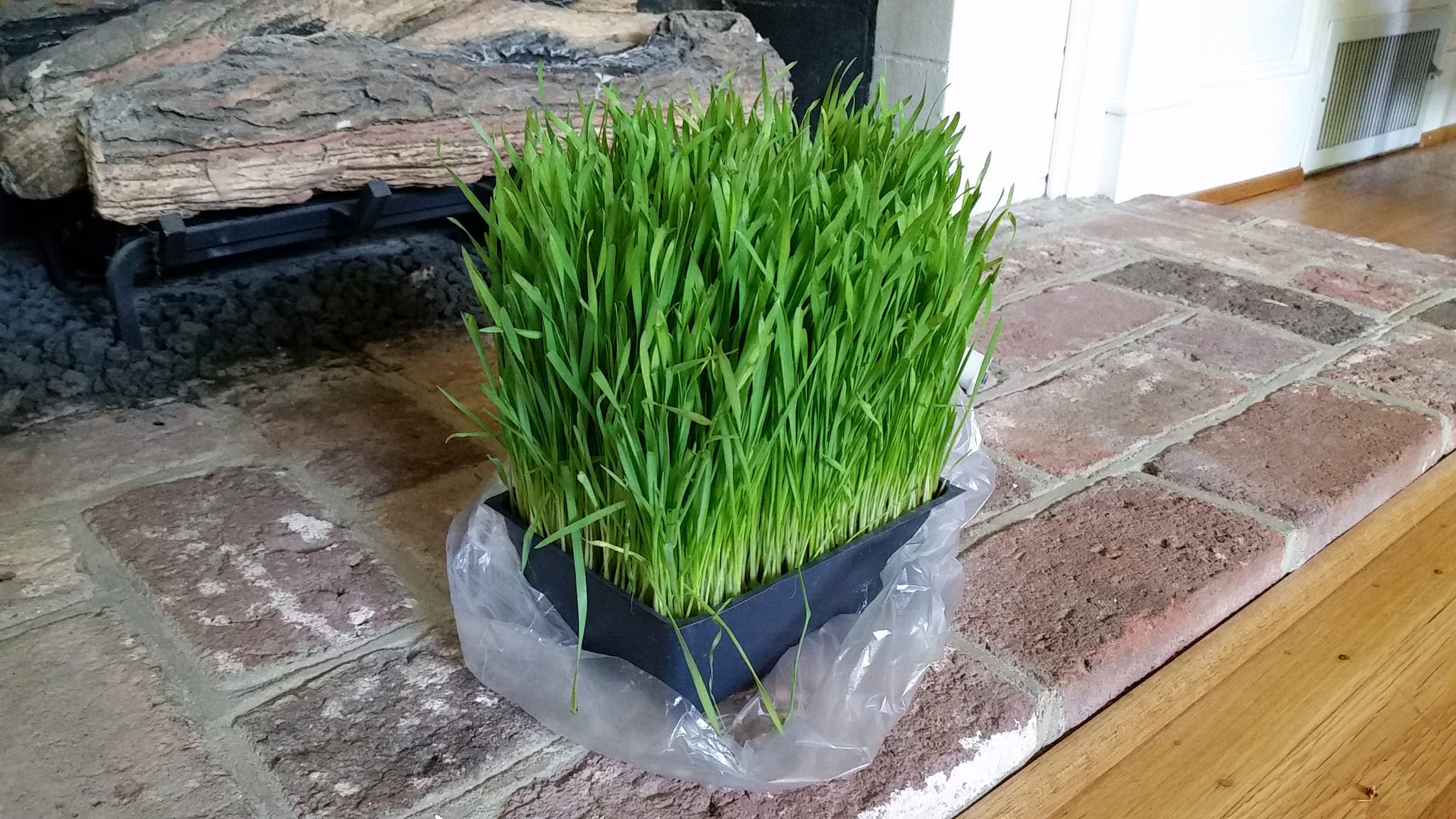 Photo: Flickr
Wheatgrass for cats
A good rule of thumb is to never buy your cats anything ever—unless it's something they can murder, which is the only thing that gives them joy. That's what makes my impulse to buy wheatgrass for cats so staggeringly idiotic. My supermarket had a display of the small potted grass just sitting right there next to the bananas, and I thought, "Hey, I bet at least one of my four cats would love to munch on this shit." Nope. Not a single one of them even gave the clump of sod a sniff. It's probably for the best, though. Little did I know, cats just eat wheatgrass to make themselves puke. I'd paid two quid for the pleasure of cleaning up more cat vomit. Or, in the case of my cats, they don't eat it all and make themselves puke for free. – Andrew Couts
---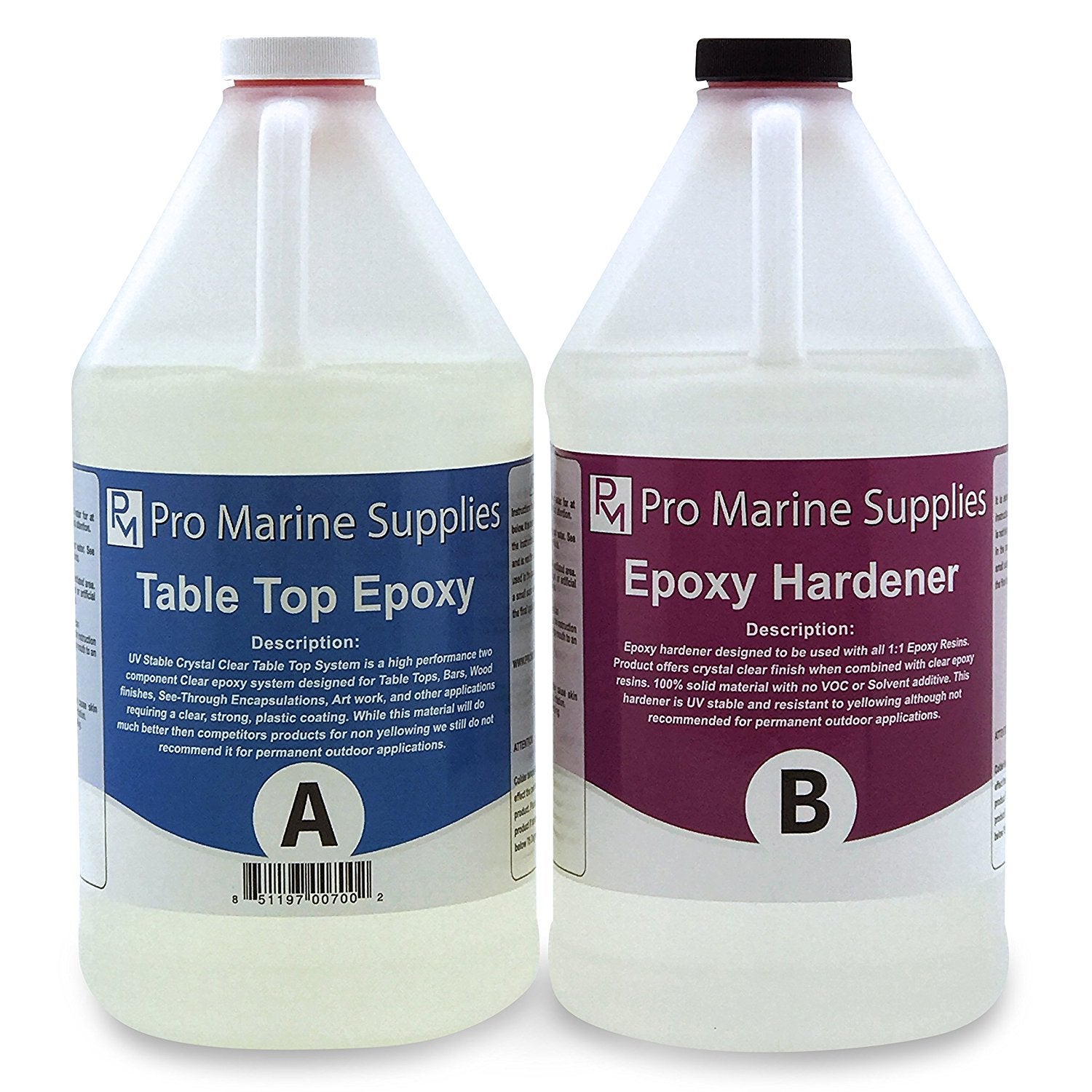 Image: Pro Marine Supplies
Crystal Clear Bar Table Top Epoxy Resin Coating For Wood Tabletop - 1 Gallon Kit
This was going to be furniture. A really kick-ass media center, specifically. Worse than being a colossal failure, the details of that colossal failure are dull. Nothing caught fire or shattered spectacularly. Epoxy is even too slow-acting to get into any "whoops, glued my own shoes to the floor" hijinks. It just didn't work, structurally, aesthetically, or financially. As punishment, I've sentenced myself to life in IKEA. In related news: Can I interest anyone in a half gallon of marine epoxy? - Bryan Menegus
---
Food delivery apps (£2,435.60)
£2,435.60—The amount of money I have parted with since 1st January 2017, thanks to my overuse of food delivery apps. This sum does not include money spent dining out for far superior meals. It does not count costs related to delivering me and my awful budgeting skills to and from the shops by train or ride-hailing app. It does not include the money I dropped on an underwear subscription that I actually really liked. And the figure could be higher; sometimes the transactions aren't clearly labelled in my bank account, so the count may be artificially low. And I have a hunch my girlfriend's delivery app expenses—money spent delivering food to our flat— also total in the thousands.
I should have just saved my money and cooked something. I should have called and physically picked up food more often. But no, I carelessly tossed my money into the hands of expensive delivery apps. You may mock me in the comments but there is no need. I have already owned myself. - Harrison Weber
---
Image: Everlane
Everlane's The Day Heel
This year I fell prey to an expert Instagram advertising campaign and bought some really regrettable shoes. For those unaware, Everlane is a fashion startup that boasts of its radical transparency around clothing sourcing, pricing, and their factory conditions. They also make very nice neutral clothing, which I appreciate.
They sell a low, sensible-but-elegant pump, "The Day Heel," which purportedly sold out, had a wait list of 28,000 people, but is back in stock! (According to the Instagram advertisement I clicked on.) I had my suspicions that the elastic-y heel would dig into my foot and give me blisters, and, dear reader, I was right. But I had already worn these very expensive shoes on my commute, so they were dirty and I couldn't return them. A huge regret. -Kelly Bourdet
---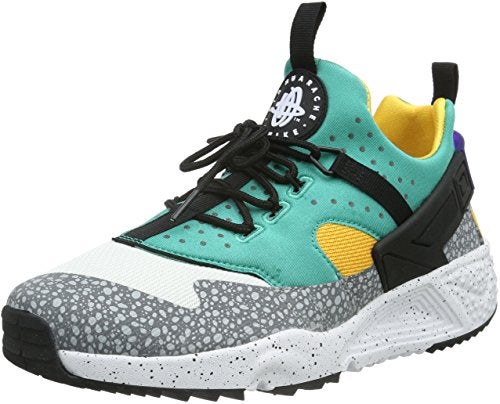 Image: Nike
Nike Mens Air Huarache Utility PRM Trainers Shoes
Fuck these shoes. I found them one night browsing in bed—no doubt they'd been served to me by some invasive ad network because I'd bought some totally reasonable pair of trainers recently. "Cool!" I said, and showed my girlfriend. She rolled her eyes. "Yeah, sure, cool Mario." They are cool! Look at them! Well, it turns out they are too cool. Because I never wore them. - Mario Aguilar
---
"Squishy seal phone case beach"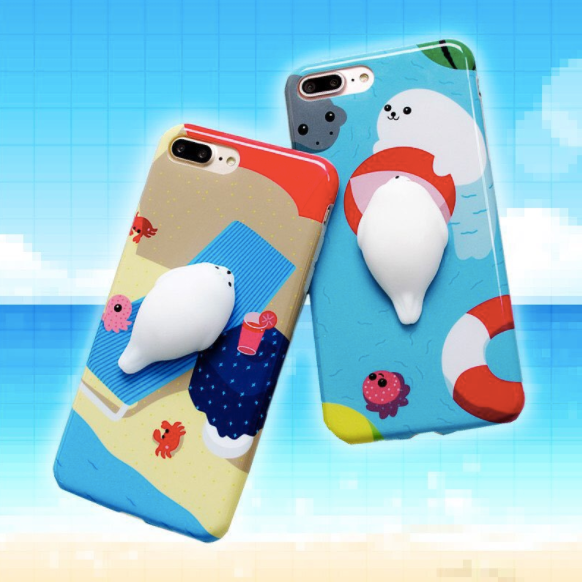 Image: Snowing Today
This particular purchase had humble beginnings. I was scrolling through Twitter and I saw a viral tweet—just some kids squishing their squishy phone cases. The one that really caught my eye was a seal playing with a beach ball. I immediately opened up a new tab and typed "squishy seal phone case beach" into my search bar. I would wager the time spent between stumbling upon the tweet and putting my credit card information into a semi-shady phone case site was five minutes. This was not a premeditated purchase. This was fueled purely by cuteness. And when my little Squisho (that's what I named him) finally arrived in the post a few weeks later, I didn't hesitate to slap on my new phone case to proudly parade at the office. He was just as squishy and perfect as I had hoped. He didn't fit in my back pocket, however, and letting him loose in my purse was also not an option—he was prone to collecting lint. I don't believe in phone cases, but there was something therapeutic about the tangibility of this doughy little sea dude. However, what I came to find was that it was not only supremely impractical, it was a garbage collector. I got a few squishes out of it before dropping my phone on the ground outside my apartment that evening. Picking Squisho up, I soaked in all of the city pavement trash gripping tightly to his gelatinous body. "It's been real," I said, as I slam-dunked Squisho into the bin. - Melanie Ehrenkranz

---
Uber Rides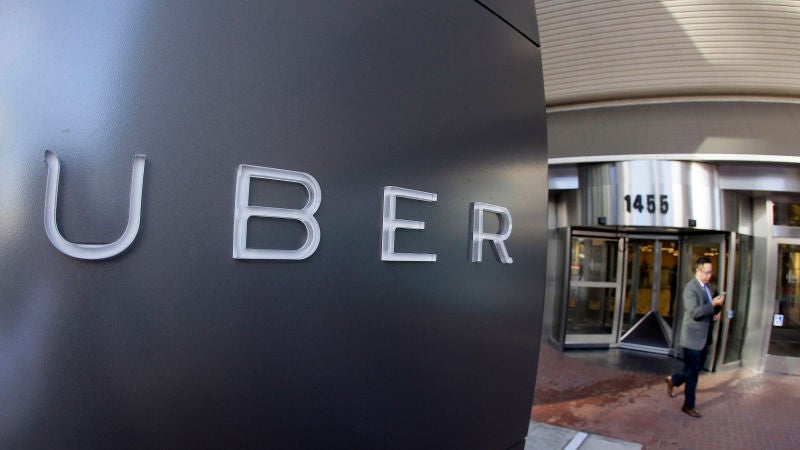 Image: AP
Despite my own personal misgivings about Uber's culture, business model, labour practices, and general existence, I kept using the ridesharing service because it was right there on my phone. No, I'm not saying I should've demonstrably switched to Lyft and sent Uber a mean note. I'm saying I shouldn't have used any of these services. There are plenty of taxis and car services to get the job done when it needs doing. And the job really doesn't need doing all that much. If not for my own laziness, I could have put one foot in front of the other and gotten on the train 90 per cent of the time. I am now poorer for it, and Uber still exists. - Rhett Jones

---
Beyerdynamic DT 770 PRO 80 Ohm headphones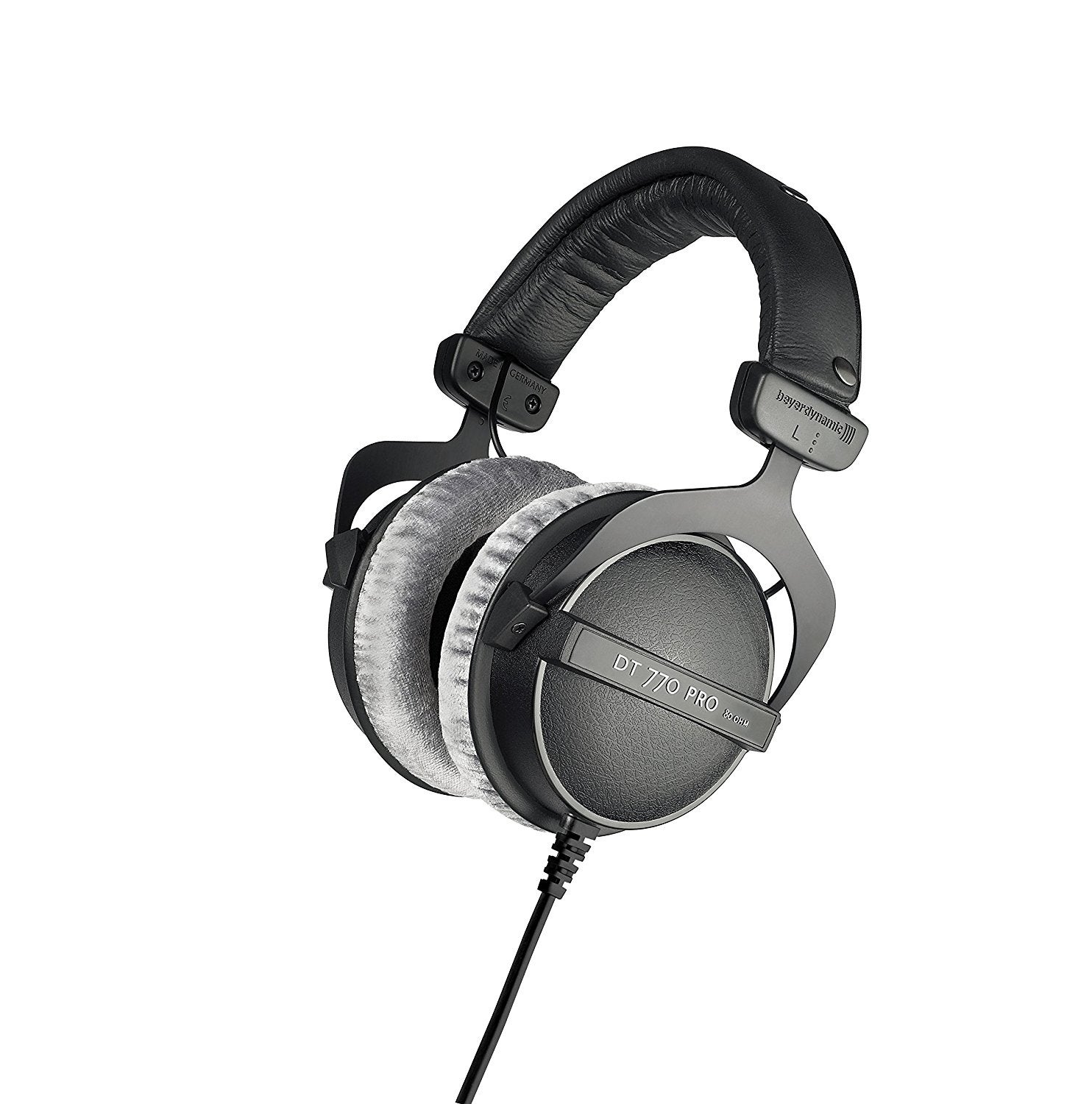 Image: Beyerdynamic
When I first saw the Beyerdynamic DT 770 headphones, the first thing I thought was "damn, those are luscious." They're beautiful headphones, and their plush, velour ear cups looked like pillows. But honestly, they were the biggest tech disappointment I'd ever experienced. Granted, I was listening to music on my iPhone with them—probably not the optimal source. Still, the cord was far too long and unwieldy to use comfortably on my daily commute. The sound was too quiet, even though the website said the model I bought was suitable for a portable music player. I bought a portable headphone amp, but all of the notes muddled together. So I started using my iPod headphones, which sounded much better. A week later, I drunkenly bought a pair of Audio Technica ATH-M50xs on a late-night subway ride. Since those arrived they've been perfect and I literally don't know where I put the DT770s. - Ryan Mandelbaum
---
This humidifier is dumb and I'm even dumber for buying it
Image: Muji
Last winter, it was cold, it was dry and my skin itched like hell. But instead of buying some moisturiser like a normal person, I figured that I, an intellectual, could find a stupid gadget that would fix my issues instead. So in my haste, I dropped £90 on a squat little humidifier from Muji, and even though I bought it back in February, it was easily the worst thing I purchased all year. Its reservoir is tiny. The silly refilling cup that came with it is even smaller, and it shuts itself off after 180 minutes whether you like it or not, so you're constantly babysitting it to keep it going. And because there's a giant plastic shroud covering up all the internals, there's no good way of cleaning it, which means mould slowly builds around the ioniser. But the worst part is that it didn't do shit to fix the dryness in my flat. And I would have known all this if I had taken a few minutes to do a little research. I blame Muji for selling a junky product, but I blame myself even more for being suckered by something that looks like the HomePod of humidifiers. Never again. - Sam Rutherford

Editor's note: This is not a humidifier, Sam. It is an aroma diffuser.
---
More Gadgets Posts: